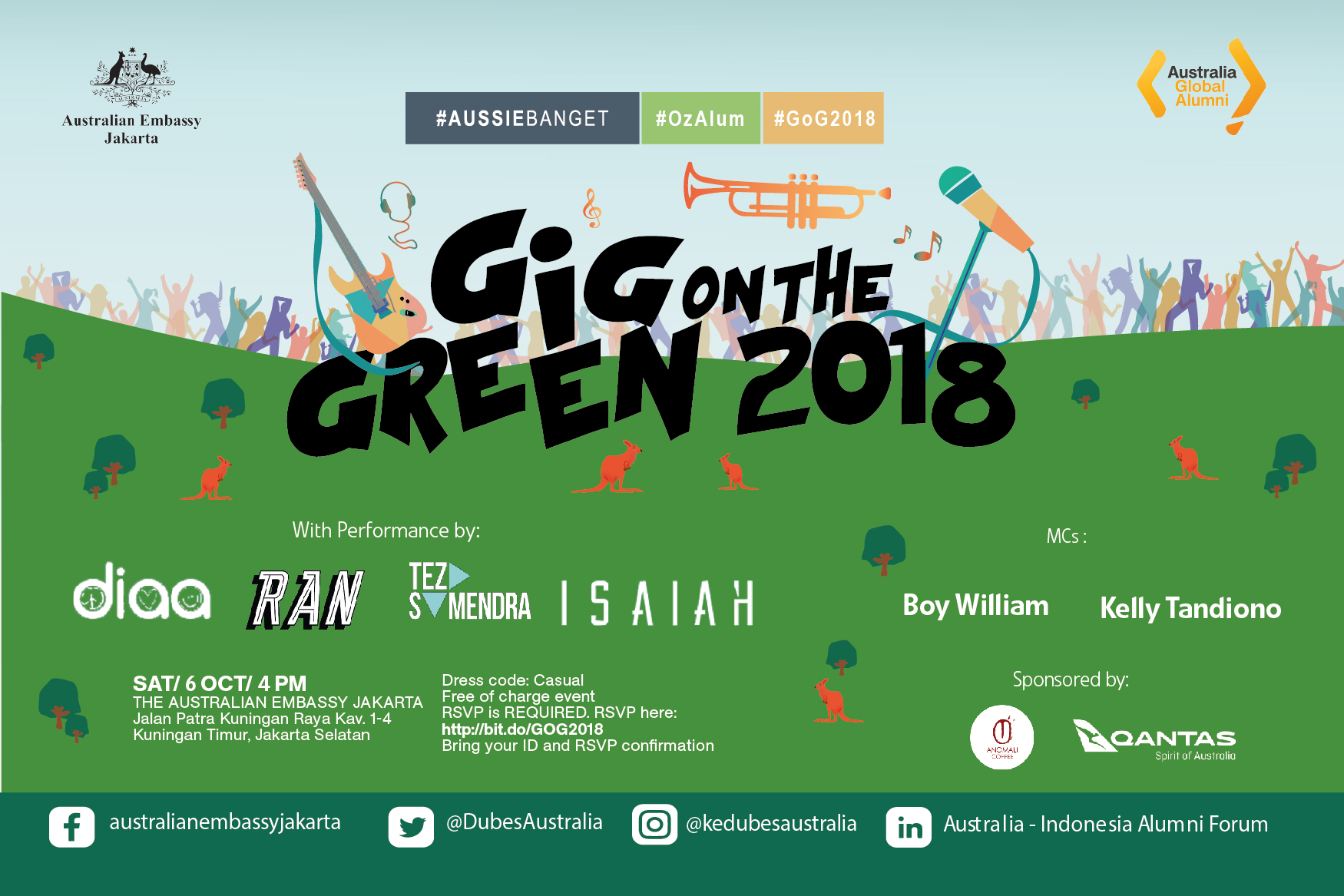 14 Sep 2018
Alumni Reunion Alert: Gig on the Green 2018!
This year's alumni bash "Gig on the Green" music festival will be a wondrous day of fun, and entertainment for all. The music experience will be set on the Australian Embassy in Jakarta's own backyard on Saturday 6 October 2018, featuring renowned headliners, including Isaiah Firebrace, an Australian singer who won the X Factor Australia in 2016, DIAA, RAN, and Teza Sumendra. Australian alumni Kelly Tandiono and Boy William will also join the gig!
Don't forget to post a selfie/wefie during the event on social media with the hashtag: #OzAlum #GoG2018 and #AussieBanget and you will get the opportunity to win a prize!
Get a chance for your favorite moments in Australia to be broadcast at the event. Send us your most memorable photos (1MB size for each picture) before 5 PM on Tuesday 2 October to alumni@australiaawardsindonesia.org
Send us your RSVP quick before Tuesday 2 October to this link.
Related News