Kartini Indonesia "Mendunia"
Kartini Indonesia "Mendunia"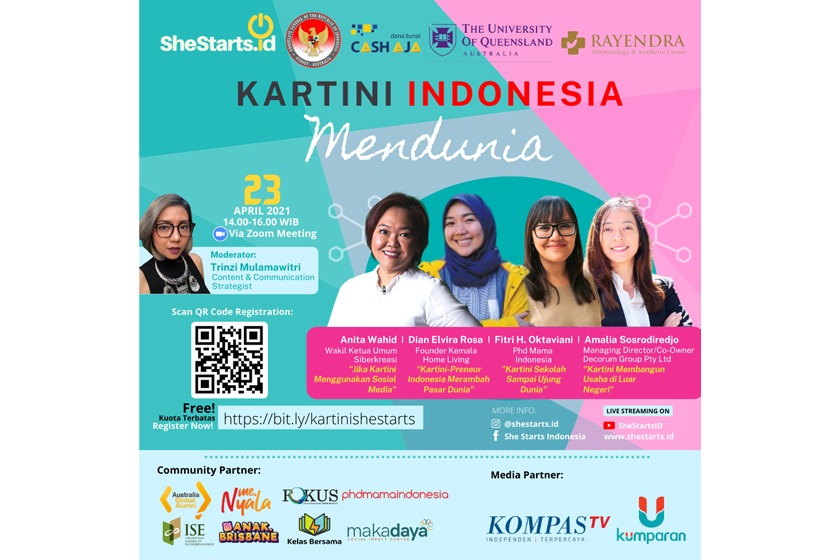 To celebrate Kartini Indonesia's thoughts and power, Shestarts.id in collaboration with Indonesian Consulate General for NSW, QLD and SA, The University of Queensland, Cash Aja and Rayendra Dermatology & Aesthetic Center will be holding Kartini Indonesia Goes Global (Kartini Indonesia Mendunia) to commemorate Kartini Day and gain insights from the "Kartini Indonesia" today.
Kartini Indonesia today is no longer confined, as everyone is free to realise dreams and fulfill the potential that exists within them. Join this event to connect with Indonesian women around the world of entrepreneurship and education on 23 April 2021, 02.00 PM – 04.00 PM WIB.
Register for free at https://bit.ly/kartinishestarts or scan the QR Code printed on the poster.