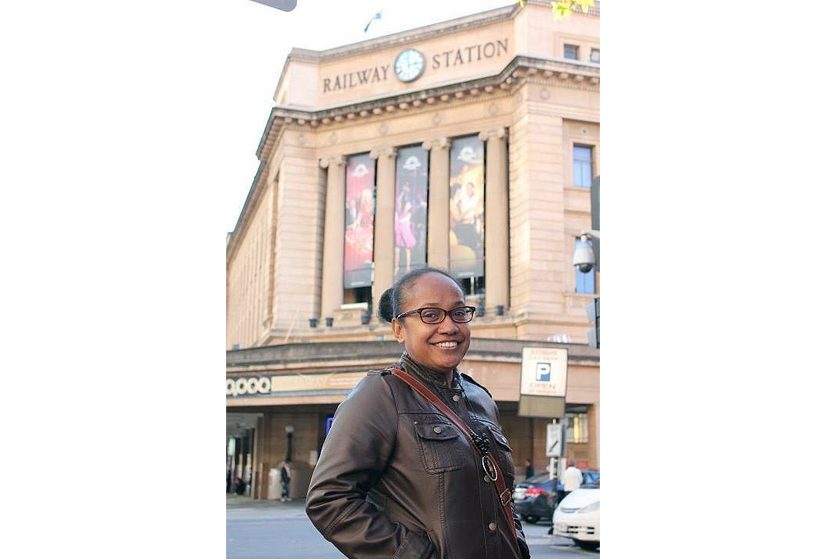 22 Apr 2016
Finding Roots in Papua
Growing up in a village in Papua, Tisha Rumbewas remembers her father talking about the wonders of medicinal plants. "My father loved to talk about medicinal plants. I'm amazed how my ancestors used local wisdom to survive. My love for plants has grown deeper every day," said Tisha.
With a Master of Science degree from Wollongong University that she obtained in 2014, Tisha is now digging up traditional knowledge in her home village in Papua. She is retracing plants through medical guides in an effort to shed a light on how medicinal plants could reshape health care. She is working with botanists from the University of Papua and elders in her village to identify and catalogue the uses of traditional medicinal plants on Kurudu Island.
"To get to the forest in my village, it takes about three days by plane, boat and walking. We'll stay there up to a week to document plants and take samples for lab purposes. There will be several more field trips ahead," Tisha said. Building such databases is important for the study of botanical medicine worldwide. They remind us that forests are one of the most biologically rich terrestrial systems, she said. Many people in her generation in Papua have forgotten local wisdom of medicinal plants.
When she headed to the beachside town of Wollongong in New South Wales, for her Master's degree in 2012, she already had phytochemicals in mind. She grew hungry for more extensive work, spent hours in the lab and received tremendous support from her professor. Earlier this year, she received funding from Australia Awards' Alumni Grant Scheme to sponsor her research. She plans to use the research in her PhD thesis in Australia.
"This is my calling and the skills I learned in Wollongong, such as statistics and technical sides, are what I need to further explore medicine plants. I had a wonderful supervisor who fully supported my research. I want to preserve traditional knowledge and try to raise awareness among the younger generation," said Tisha.
Her passion in life is not only phytochemical. After receiving English Language Training Assistance (ELTA) to polish her skills, she became an ELTA master trainer to help other students who wanted to study in Australia.
At first being a master trainer was not easy. "I was so nervous in the beginning, but in time I started to really enjoy teaching students in the classroom, out of my lab coat, out of my world. Being a master trainer certainly helps others and my English continues to get better too" said Tisha.
At least five students trained by Tisha in the ELTA program have been given Australia Awards scholarships to study in Australia. Now in its fourth year, ELTA has proven to be highly effective in helping scholarship applicants to meet the required language proficiency needed for entry to Australian universities.
Share this article on:
Related Article

Back to Top