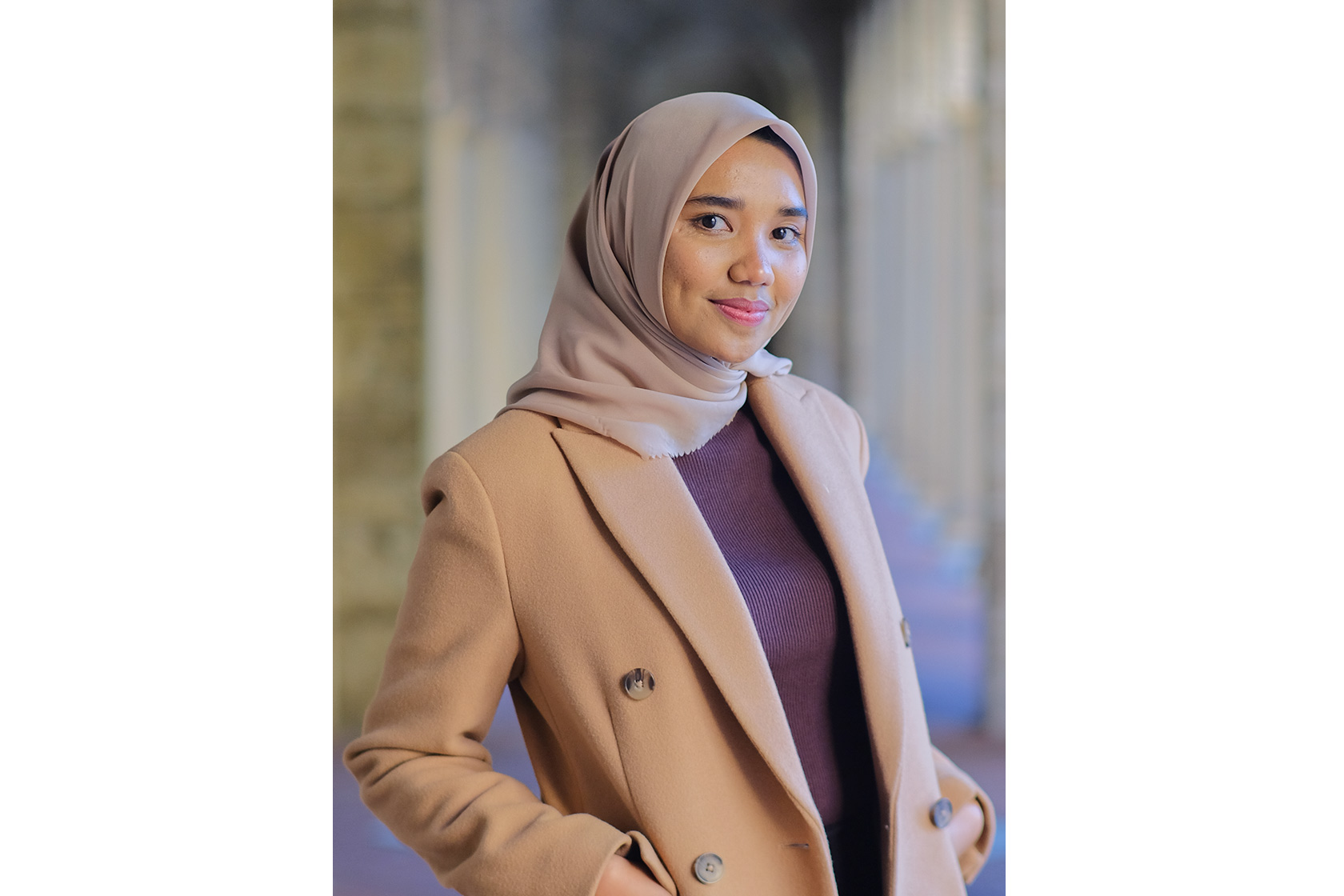 19 Jul 2023
Fitrah Ningsih: From Public Speaking to Leading Youth in North Maluku
Using her skills and expertise in communication, Fitrah Ningsih has expanded her network to Australia and built her dreams for children and youth in North Maluku. Ningsih, who was born and raised in Ternate, North Maluku, had a childhood dream to further her education in Australia.
"I had been telling myself since the fourth grade in primary school that someday I would study in Australia. I wrote in many books like I was trying to manifest the dream," she said.
While pursuing a bachelor's degree at Universitas Khairun, Ternate, she learned about Australia Awards in Indonesia. She realised she could make her dreams come true.
She was well-prepared and sought advice from college professors who had also participated in Australia Awards Scholarship programs. She made the tight deadline to apply. Despite her IELTS score declining, Ningsih was still able to secure a scholarship and start her studies for a Masters of Strategic Communication at the University of Western Australia in 2022.
She understood that her move to Australia was a great opportunity. "It was no longer only about my dreams, but it was also paving the way for the aspirations of children in North Maluku who wish to pursue a higher education," explained Ningsih.
While preparing for the scholarship and completing her study majoring in English Literature, Ningsih managed a community she started in 2017. The community, called Mimpi Anak Pulau, saw her travel to Tidore, Halmahera, and other islands in Maluku, teaching children basic English. She also listened to the hopes and stories of the children.
"These kids see their parents working as farmers or fishermen daily, but they have lofty goals. I attempt to motivate them to pursue their goals and not give up," said Ningsih, who was the Public Relations Ambassador for the Regional Police of North Maluku from 2016 to 2019.
"Why did I teach English to children and youth? Young people in Ternate and North Maluku tend to feel insecure because their English ability is not as good as young people in Java. I also tried to reclaim their confidence here and ensure they can do anything they want," Ningsih added.
Her endeavours to study while sharing her dreams with the community of young people put her on the right track to getting the scholarship she dreamed of. Now she lives in Western Australia, gathering more knowledge and connections to share with youth in North Maluku.
Extending Her Network
After earning a scholarship in 2020, Ningsih worked to build networks and be actively involved in activities outside of her studies to improve her communication skills. This led her to make the call to switch degrees from a Master of Cultural Studies at the University of Sydney to a Master of Strategic Communication at the University of Western Australia.
However, the pandemic delayed her departure. She finally flew to Perth in 2022 and attended some classes, even though the majority of the courses were still conducted online. Shortly after arriving, she learned about the opportunity to serve as a scholar speaker for the Australia Awards Mid-Year Event 2022.
Although she had only been in Australia for four months, Ningsih submitted the application and her speech, highlighting awardees affected by the pandemic but still willing to work for change. She had to wait for two weeks before receiving the invitation to an interview and being given the chance to become a scholar speaker. "The doors began to open that day," she recalled.
Her ability as a speaker has been widely acknowledged. She was invited to be a speaker at the Australia Indonesia Youth Exchange Program 40th Anniversary 2022. She also worked on the consular administration team for the Indonesian Consulate General of the Republic of Indonesia in Perth until December 2022.
Meanwhile, she was consistently asked to host important occasions, such as diplomatic receptions between the Indonesian Government and Western Australia in 2022 and the Indonesian Independence Day Ceremony at the Indonesian Consulate General in 2022 in Perth. She grew more enthusiastic and stepped up for the chance to serve as a Senior International Student Engagement Ambassador at the University of Western Australia.
She learned to assist new international students through their first-year academic adjustment and organising creative student events. She enhanced her skills in producing material for social media as well.
These skills were even more helpful when she joined the Professional Migrant Women Network as Communication and Media Strategist in February of this year. She created a social media project titled "Listen to Her Story" with her colleagues. The digital platform helps migrant women find a community that understands their issues and values.
Her 12-year career in public speaking has helped her grow. Recently, she won the Soroptimist International public speaking competition at the University of Western Australia. Soroptimist International is an organisation committed to the lives of women and girls.
Through the stronger and more expansive network she has nurtured, she is optimistic that she can return home and create a space for the youngsters of North Maluku to achieve their dreams by developing their public speaking abilities.
"I want to make it possible for young people in North Maluku to access education anywhere, even in Australia. It is also possible for me to strengthen my connection with women's groups like the Soroptimists to support Indonesian women," said Ningsih.
With her own childhood dream now a reality, Ningsih wants to work to make other young people in her community's aspirations possible, as well as her own.
Share this article on:
Related Article

Back to Top