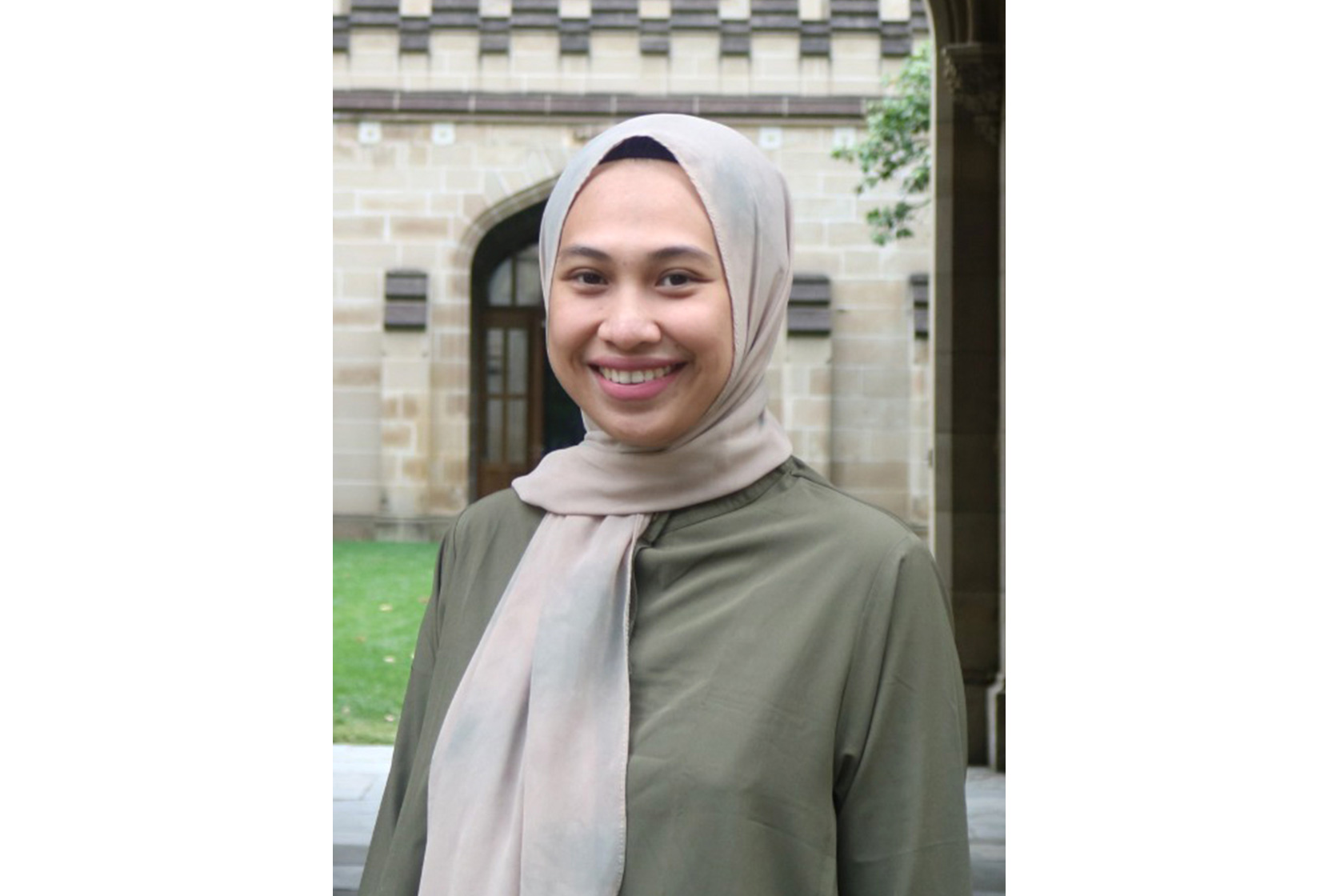 26 Sep 2023
Australia Inspires Meta Indriyani Kurniasari to Improve the Wellbeing of Mothers in the Civil Service
As a multitasking mother and masters student, Meta Indriyani Kurniasari is grateful for the systems that prioritise her family's well-being, and she wants her colleagues in Indonesia to receive the same support.
Throughout Meta's career, she has been able to untangle complex problems. In 2018, she was awarded the best graduate from civil servant basic training after designing a simple yet effective innovation called the Integrated Online Data System (IODS).
Working at the Ministry of Tourism and Creative Economy (Kemenparekraf), and during her first year serving at Lake Toba Authority Body, Meta noticed how messy the data management was in her workplace.
She successfully solved the problem using the IODS. Meta's innovation is still used to this day and has significantly improved the work efficiency of the authority body, making it easier to share their data with stakeholders.
It All Started with Curiosity
Five years after developing the IODS, Meta started a new chapter in her life as an awardee of the Australia Awards Split-Site Masters Program in 2023.
Having finished the program's first phase at Gadjah Mada University, this month marks her ninth month of study as a Masters of Social Policy student at the University of Melbourne.
It's not Meta's first time studying abroad, as she had the experience of being an exchange student at Ritsumeikan University in Osaka, Japan, back in 2016.
But the difference between her student experience in Japan and Australia is like night and day, as Meta is now the mother of a toddler.
Despite knowing it wouldn't be easy, Meta has been determined to study in Australia ever since she was still a student at Bandung Technology Institute, where she met some Australia Awards alumni who inspired her to apply for a scholarship.
"After finishing their study in Australia, they seemed to grow and advance so fast in life," said Meta, remembering when she met some alumni in 2013.
At the same time she received her scholarship, Meta's husband also acquired a scholarship from the Indonesia Endowment Fund for Education (LPDP), which led them to study at the University of Melbourne.
Being a Multitasking Mother in Melbourne
Nine months into her studies in Australia, Meta reflected on the immense support she had received from the Australia Awards in Indonesia (AAI) team, starting before she departed from Indonesia.
"I always reach out to the AAI team whenever I come across difficulties, and they always help me to find the solution," Meta said.
Meta recalled that during her pre-departure training in Bali, she received financial support and was allowed to bring a caregiver to look after her eight-month-old baby.
"I was also provided with a room for breastfeeding and a freezer (to store the breast milk). I was so grateful for the help," she said.
The pre-departure training and five weeks of the introductory academic program helped her quickly adapt to a student's life in Australia.
"During the five weeks of the introductory period, we were doing class simulations, workshops, guidance on how to write academic papers, even lessons on communicating with the lecturers," she explained.
Meta is also thankful for the support from the Student Contact Officer at the University of Melbourne, which has provided her with useful information regarding her welfare, such as government subsidy programs and a childcare subsidy she was eligible for as an awardee.
Being a multi-tasking mum, Meta admitted there were times when it was very hard to concentrate on her studies, particularly when her toddler was ill.
Losing focus, missing classes, and falling behind schedule have made Meta anxious and stressed out.
As she faced those problems, Meta was grateful for how the University of Melbourne always prioritised the well-being of its students.
"Honestly, as a mum with a baby at home, it's very hard to manage my schedule," she said.
"The education system here takes the family's well-being seriously. The University of Melbourne has a deadline extension option, which can be requested in urgent situations, such as concerns related to a child's health, which may cause a student to miss a deadline. As a mom with a toddler, it has been a great help."
Addressing the Unnoticed Issues
Her experience as a mum in Australia has made Meta appreciate the policies and supports that have helped her throughout her studies.
It also fascinated Meta to see how mothers in Australia can maintain their work-life balance. She wants to use what she has experienced in Australia to benefit mothers in her institution at Kemenparekraf.
"I want to raise awareness of the well-being of mothers in my office, like normalising maternity and parental leave policies, advocating for on-site childcare facilities, lactation rooms for mothers," she stated.
"In Australia, parental leave is common; offices offer flexible working arrangements for mothers who need to care for their children."
At the beginning of her studies, Meta doubted whether social policy was the right path for her.
The doubts faded after Meta got to know professors from various countries and backgrounds in Melbourne, which broadened her horizons.
Studying Social Policy has given Meta a different perspective on viewing Sustainable Tourism Development in Indonesia. It has prompted her to examine what lies within the tourism industry, including the issues affecting various sectors.
"I realised that there are many intersections of social issues in the tourism sector that often go unnoticed in the tourism industry, such as employment and the well-being of individuals working in the tourism industry," she says.
"All this time, we tend only to be focussed on the development of the tourism destination while undermining issues like who is involved in the industry, and what about their welfare? This can be one of the topics I will discuss in my institutions once I return to Indonesia."
Share this article on:
Related Article

Back to Top