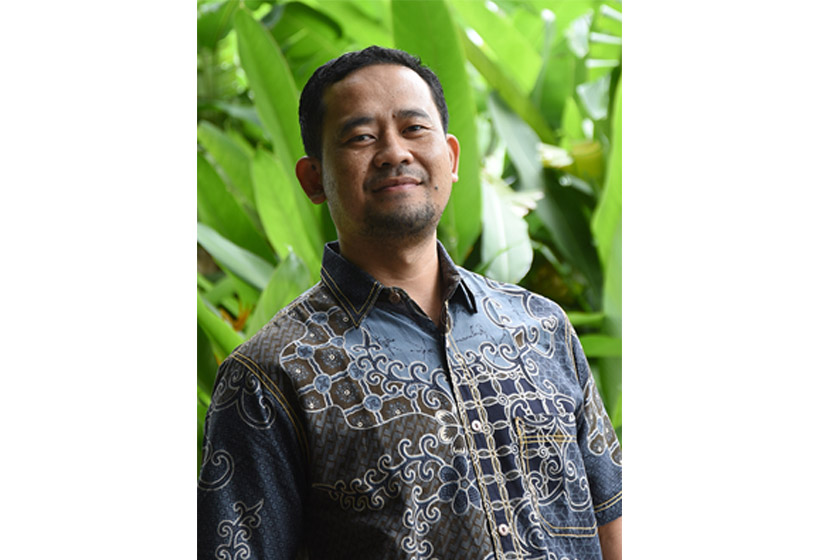 03 Apr 2018
MyCorn: Mobile Crop Advisory Application for Assisting Corn Farmers in Madura Island, to Monitor and Mitigate Pests and Diseases Attacks
Project Leader: Mr Wahyudi Agustiono
University of Origin: Deakin University
Collaborating Organisations: Not Available
Project Location: Jawa Timur
Activity Type : Research & Development and innovation
Sector : Agriculture
Project Objective :
To design, develop, and deploy an easy-to-use mobile application that allows 454.067 corn farmers in four regencies (Bangkalan, Sampang, Pamekasan, and Sumenep) of Madura Island who are majority smallholders and not fully conversant with computer use and about 12 field staffs (three field staffs each regency) to better diagnose insect pests and diseases across their fields within a few seconds and then gives them a possible control solution both biological and conventional without support from field staffs or agriculture experts.

To provide an advisory app that offers the farmers with information on preventive measures to protect their crop from the next pests or diseases attacks and to enables farmers calculate insecticide applications to areas where there are attacks efficiently and effectively in order to achieve better profit and farming productivity or reduce adverse impact on the environment.

To put in touch the farmers with a larger or even global community for exchanging and improving their knowledge with other farmers, field officers, plant pathologist and other interested people about topics like corn cultivation, disease control and best practices.
Project Description:
The project will mainly design, develop, and deploy an ease-of-use mobile application to address the problem described above. A key feature of the application is automated pest identification and disease diagnosis as well as providing a possible control solution. Farmers can use the application freely and start to identify pests or diseases using the camera on their smartphones and the application will provide a diagnosis immediately. For this purpose, the application will be built based on an algorithm of artificial intelligent involving deep learning and digital imitations of the human brain's system which could help make crop pests identification or diseases diagnose more accurate. Using this algorithm, the application can also provide the steps to mitigate the attacks and information about preventing the possible attacks in the next season. Further, the application presents both biological and conventional treatment options for pest and disease control.
Another feature is the application has library and database of crop pests and diseases which are updated every time farmers upload pictures with time marked and georeferenced for diagnosis. This feature is useful for facilitating pest and disease outbreak monitoring and can send early warning messages for specific locations. In case there is no available information supports from field staffs, the application provides an online forum where farmers could post their questions or pictures to get feedback and learn best practices from their peers, gardeners, plant pathologists and related experts immediately. For this purpose, the application will be made free for interested people about corn farming.
Project Beneficiaries:
454,067 corn farmer might be users. According to The Central Statistics Agency (BPS, 2013), there are about 454,067 corn farmers in Madura Island.

12 field staffs (three field staffs each regency) who are also expected to take part in the application trial, training and use because the government field staffs who are responsible for assisting corn farmers in delivering farm services especially managing and controlling pests or diseases attacks.

The other expected indirect beneficiaries are plant pathologists who need an application to assists their tasks; fertilizer or pesticides industry which need to promote their products and people who are interested in plant diseases and crop pests.
Priority Development Area:
Economic institutions and infrastructure
Links with Australia:
Not Available
Share this article on:
Related Article

Back to Top