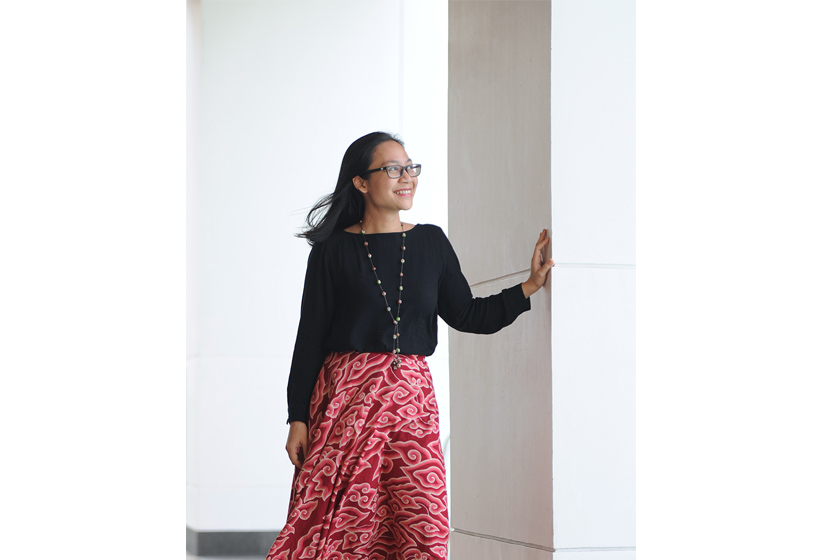 07 May 2018
Neng Koala - Stories of Female Indonesian Students in Australia
Project Leader: Melati
University: Australian National University
Collaborating Organisations: -
Project Location: Jakarta, Banda Aceh, Aceh, Ambon, Ternate, Mataram, Kupang, Jayapura and Manokwari
Activity Type : Public awareness campaigns
Sector : Education and training
Project Objective :
The Neng Koala project will share stories of Indonesian women who have pursued studies in Australia (masters, PhD, short courses, youth exchanges, etc.) and how they overcome the social barriers that often comes with their female role as mothers, wives, or daughters in reaching their educational goals. The objectives of this project are:

To inspire Indonesian women and future generations to continue their pursuit for higher education and
To provide a circle of support for women to overcome their problems in achieving higher education.
Project Description:
In 2012, in collaboration with several female Indonesian students in Australia, the Neng Koala blog (www.nengkoala.wordpress.com) was launched, which showcased personal stories of women studying masters and PhD degrees in Australia, many of whom were single or married, single mothers, mothers with family or mothers who left their family behind in Indonesia. The stories provided strategies to obtain scholarships, survival tips for studying and living in Australia, and how to manage family with studies. In 2017, the stories were updated with newer experiences from current students (including short courses and exchanges) as well as stories from accompanying spouses and children, and successful alumni.
In this project, the stories will be published in a book (hard copy and e-book), which will be promoted and disseminated for free via social media, Australian alumni and university networks, Australian - Indonesian university book corners, Indonesian university networks, Indonesian provincial library networks, and Indonesian gender and education NGO networks. Working online and offline, the campaign will ensure a regional reach throughout Indonesia, overcoming limitations of geographical accessibility.
The book launch will be accompanied by awareness-raising campaigns on social media (Facebook, Instagram, Youtube) and a series of discussions for women's groups on Facebook and Whatsapp covering topics related to women empowerment and education. These activities act as circles of support for women to discuss issues and overcome problems.
Neng Koala is more than just a book. It acts as a tool for inspiring women and future generations, and serves as an ongoing link for Australia - Indonesia people-to-people relations.
Project Beneficiaries:
The project will raise awareness of the importance of higher education for women and how to overcome the barriers to achieving those goals. Through social media (primarily Facebook targeted advertisement), the project will directly reach a large number of women (aged 15 - 65 years) in Indonesia.
Priority Development Area:
Human development for a productive and healthy society
Links with Australia:
N/A
Relevant Facts:
Studies show that providing support for women to invest in their personal development, particularly education, has benefits for themselves, their family and the wider society.
Share this article on:
Related Article

Back to Top