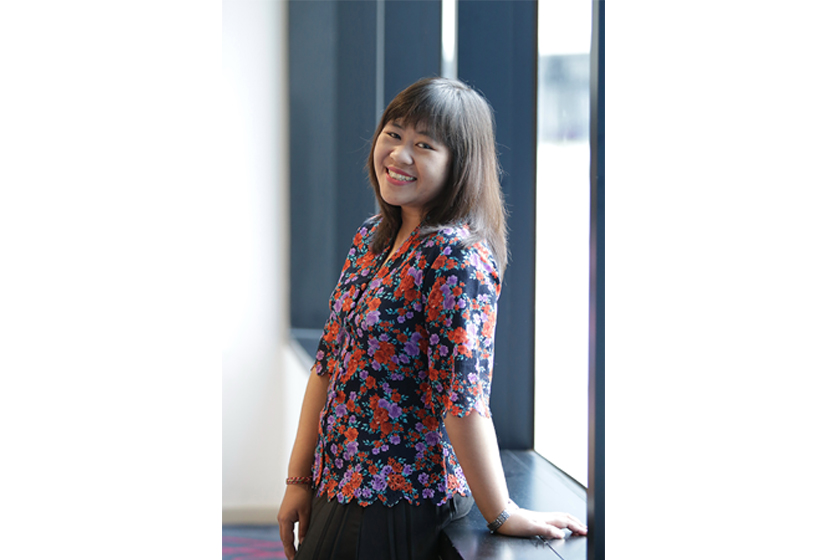 18 Apr 2019
Janger "Jangan Rabies": a community-based approach to support health promotion in Bali Province
Project Leader: Ni Komang Semara Yanti
University of Origin: Master, The University of New South Wales
Collaborating Organisations: -
Project Locations : The project will be done in Bali, including three regencies; Gianyar, Badung and Tabanan which have high rabies cases and more active STTs than other regencies.
Activity Type : Training, workshop or seminar
Sector : Communicable disease prevention, Education and training, Public health
Project Rationale:
Since the first outbreak in 2008, rabies has emerged as one of major public health problems in Bali province. During 2008-2018, there were 174 fatal rabies cases in human and 1838 cases in dog across districts in Bali. The increasing number of rabies cases in 2015 placed Bali province as the area with rabies outbreak. The status was heavily affected the Bali Tourism industry with financial loss within that year. By November 2018, the population of dogs in Bali reaches approximately 594,971 (Animal Husbandry Department of Bali Province, 2018). Among these, only 30% of the populations are domesticated dogs and the rest are wild dogs. This condition contributes to a massive potential spot of outbreaks across Bali province.

Previous efforts were only emphasized on pets' vaccination as the main prevention program to reduce rabies cases in the population. Whilst, the vaccination has shown promising results. Nevertheless, the vaccination program only focuses on the animals as virus carriers yet misses the opportunity to involve humans as part of disease control and prevention program who are responsible of the animals including their poor knowledge on rabies prevention and treatment. Thus, disseminating adequate and continuous health education to the community while at the same time promoting healthy behaviour to prevent rabies would be the crucial step for establishing a comprehensive rabies prevention and treatment program using local cultures such as traditional dance among Balinese community that is widely known and embedded in the population.
Among Balinese people both in rural and urban areas, Janger traditional dance has been well known to be a cheerful and informative performance. The content in Janger dance always carries the theme of the life and this can be a potential pathway to communicate relevant health education such as preventing rabies disease in the community. Therefore, this project aims to develop culturally appropriate and community-based intervention to engage the community through Janger dance and disseminate health education and promote health behaviour change in preventing rabies cases in the population.
Project Description:
The unique point of the Janger (Jangan Rabies) Traditional Dance is on the creation of songs and plays matching the theme of rabies prevention and treatment using direct community members involvement through workshops and as the performers to promote adequate knowledge relating to rabies. The content of the songs will be developed and delivered into three languages: Balinese, Bahasa Indonesia, and English.

The project will be engaging Sekaa Truna Truni/STT (Local Youth Organization) role in each Banjar (Traditional Balinese Community). Program socialization will be conducted in selected Banjars with highest rabies cases in Bali province (Buleleng, Karangasem and Badung). The community approach includes training workshops for training the STT including the local health promotion officer regarding Janger dance, its song, and Rabies. Each STT will then take lead in composing and delivering their own Janger to the community and will be evaluated for further improvement and sustainability of this intervention.

This project aims to use collaborative approach to educate community by using art as the health promotion media. The participants in each STT will receive not only training on composing dance, but also knowledge about rabies prevention, treatment as well as basic principles of health promotion involving local district health office, Universitas Udayana, QUT Brisbane and UNSW Sydney. To make sure of the program's sustainability, all workshop participants will become One Health Generation (OHGen) as the cadres of this program. Further, we aimed to shape the Banjar into a One Health Community called as Komunitas Banjar One Health/One Health Banjar Community (KOMBAN-OH).

Inputs from audiences, community leaders, tourists, stakeholders, experts in both arts and health promotion fields including from our collaborators from School of Public Health and Social Work (SPHSW)-Queensland University of Technology (QUT) Brisbane and School of Public Health and Community Medicine (SPHCM)-UNSW Sydney will provide valuable insights in the process and evaluating the health promotion program. Dr Pardosi and A/Prof Heywood will support the team during the implementation of Janger dance in the selected locations by evaluating the pilot activity through discussion with government and community stakeholders.
Project Beneficiaries:
150 STT members from 3 STTs with rabies knowledge and training for 50 members as KOMBAN OH cadres (One Health Generation).
Priority Development Area:
Human development for a productive and healthy society
Links with Australia:
School of Public Health and Community Medicine, UNSW Sydney & School of Public Health and Social Work, QUT Brisbane
Share this article on:
Related Article

Back to Top