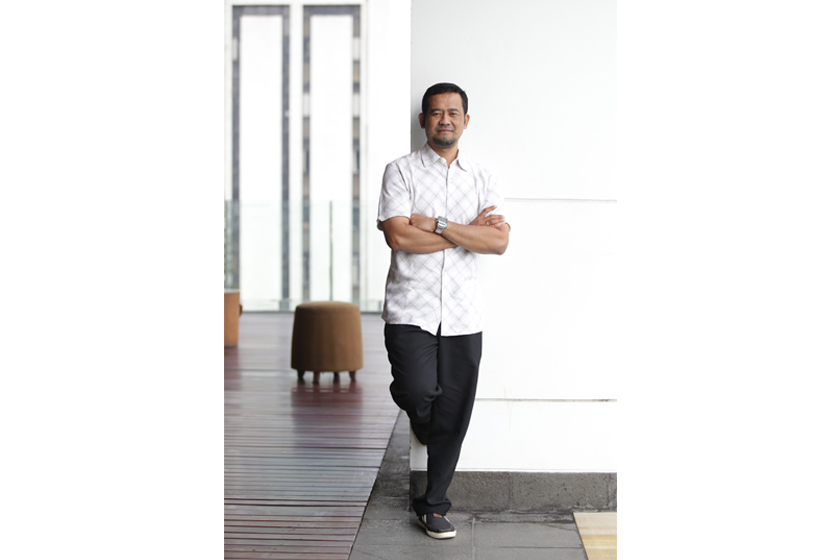 04 Dec 2019
Scaling up MyCorn application into MyPaJaLe (My Padi Jagung Kedele)
Project leader: Mr. Wahyudi Agustiono
Level of education and university: Doctor of Philosophy, Deakin University
Collaborating Organisations: Unit Pelaksana Teknis (UPT) Proteksi Tanaman Pangan Dan Hortikultura Dinas Pertanian Dan Ketahanan Pangan Provinsi Jawa Timur
Project Location: Surabaya, Jawa Timur
Activity Type: Research & Development and innovation
Sector: Natural resource management, agriculture, rural growth, small and medium enterprise development, climate change
Project Rationale:
Despite considered as the three most important agricultural commodities in Indonesia, rice, corn, and soybean production is challenged by damaging crops caused by pest and disease attacks. Especially in recent decades,
serious problems with pesticides, such as the rapid development of pest resistance and the emergence of climate-driven disease could affect harvest quality. For instance, in East Java, it is estimated that nearly 30 percent of crop production is lost due to the lack of pest and disease diagnosis, containment, and appropriate treatment.
This challenge is likely to multiply and could threaten agricultural productivity since there is a limited number of field staffs who could tickle down the knowledge regarding pest and disease occurrences oftentimes to a large number of farmers in time within a wide geographical area. Even if the staffs are available, they may sometimes face difficulties in getting detailed data on different types of cultivation (e.g. location, history, soil, and the threat's characteristics) on hand for providing a thorough consultation to farmers or directing them the next action plans about the appropriate control solutions.
At the same time, field staffs also need to do tough agricultural field-works such as manual crop tracking, log keeping using pen and paper with the limiting use of technology or no integrated tool to help reduce the administrative burden and make the process free from errors. These complex tasks and multifaceted challenges, in particular, could be addressed if there is a collaborative platform that strives to combine technology and human efforts and offer two-way communication between field officers and farmers to perform multiple crops management problems treatments in more streamlined, easier, rapid, and cheaper, yet measurable and accurate.
Previous MyCorn project has attempted to develop a mobile application for helping farmers in mitigating pest and disease attacks. However, the application was specifically designed for corn farmers and targeted to those in Madura Island. In the same vein, there are no affordable or comparable applications available in the market which enable both field officers and farmers to work collaboratively address the complexity of performing multiple crops pest and disease diagnosis in more efficient. All these, in particular, suggest that there is a need for scaling up the previous MyCorn application into a more reliable platform for an integrated and holistic way for multiple crops protection not only in Madura Island but also across East Java province.
Project Beneficiaries:
24 field staffs from eight regional offices (Surabaya, Pasuruan, Mojokerto, Bojonegoro, Pamekasan, Jember, Madiun and Tulungagung) of the Crop Protection Unit, Department of Agriculture, East Java Province (three field staffs for each branch office) who will involve in the project and can have some privilege to access and utilise the resulting application for providing field services to farmers.
80 farmers (10 farmers for each region) who will take part in the pilot testing and later can use and bring down the application in managing to their paddocks for monitoring and overcoming multiple crops pests and disease attacks.
Priority Development Area:
Economic institutions and infrastructure
Link with Australian organisation: -
Share this article on:
Related Article

Back to Top