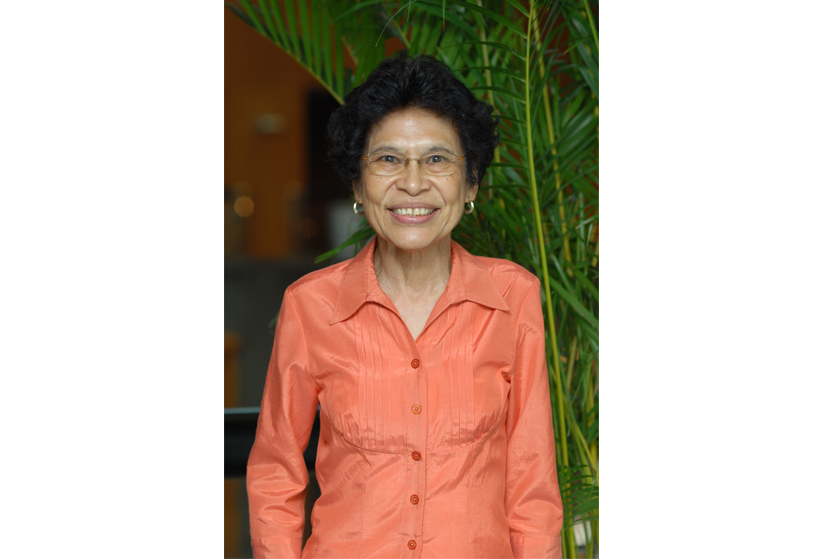 28 Apr 2016
Polio Should Not be a Barrier to Become a Writer
Contracting polio at the age of eight did not stop Dr. Inge Komardjaja, senior researcher at the current Research Centre for Human Settlements, Ministry of Public Works in Bandung, from achieving her professional and personal goals.
Inge achieved her PhD from the University of New South Wales, School of Town Planning, Sydney, in 1996. Her thesis focused on the social aspects of town planning, particularly the meaning of home to single women in Bandung, Indonesia.
"One of the greatest benefits studying in Australia, apart from gaining a deeper knowledge of town planning and housing issues, was that I learned how to write coherently, succinctly and academically," Inge revealed. "Up to now, I still improve my writing ability."
Inge's first degree was in psychology from Universitas Padjadjaran in Bandung. One year after she graduated from this university, she was accepted to work with the current Research Centre for Human Settlements, Ministry of Public Works, where the housing and town planning section realised the importance of having a social scientist on staff.
"I enjoyed my work and was always looking for new challenges. After I had been with the Centre for 15 years, my superior asked me if I would like to study in Australia," Inge said. Her answer was "yes."
At the University of New South Wales, she found her supervisors to be welcoming and encouraging, but also challenging, particularly in what they expected from their PhD students.
"The lecturers and supervisors have a completely different approach and style compared to those in Indonesia. Supervisors in Australia expected PhD students to have their own opinions about issues relevant to their research and be able to support their opinions with evidence in a logical way," said Inge.
While on scholarship, Inge took the opportunity to see as much of Australia. She had been to Cairns, Perth, Darwin, Adelaide, and Ayers Rock. She made effort to see the musical show "Phantom of the Opera" firstly in Melbourne and then in Sydney.
Obtaining PhD from Australia has given her the opportunities to do short term research in Japan and Germany. The focus of the study was on disabled people and barrier-free environment.
At work, Inge is responsible for writing reports on the social aspects of housing and town planning. She also writes articles on similar topics for local as well as international academic journals. In the future, she would like to write a book about independent physical mobility of disabled women and accessible physical infrastructures in Indonesia.
And what does this busy woman do in her spare time?
"I loved listening to classical music, and reading novels and personal stories. I'm interested in writing short stories as well," Inge smiles.
Her first short story, Two sparkling gems – the value of friendship, was published in the daily The Jakarta Post in November 2009.
As someone who has accomplished much despite her physical condition due to polio, Inge wants to write her autobiography, which is something worth waiting for.
Share this article on:
Related Article

Back to Top