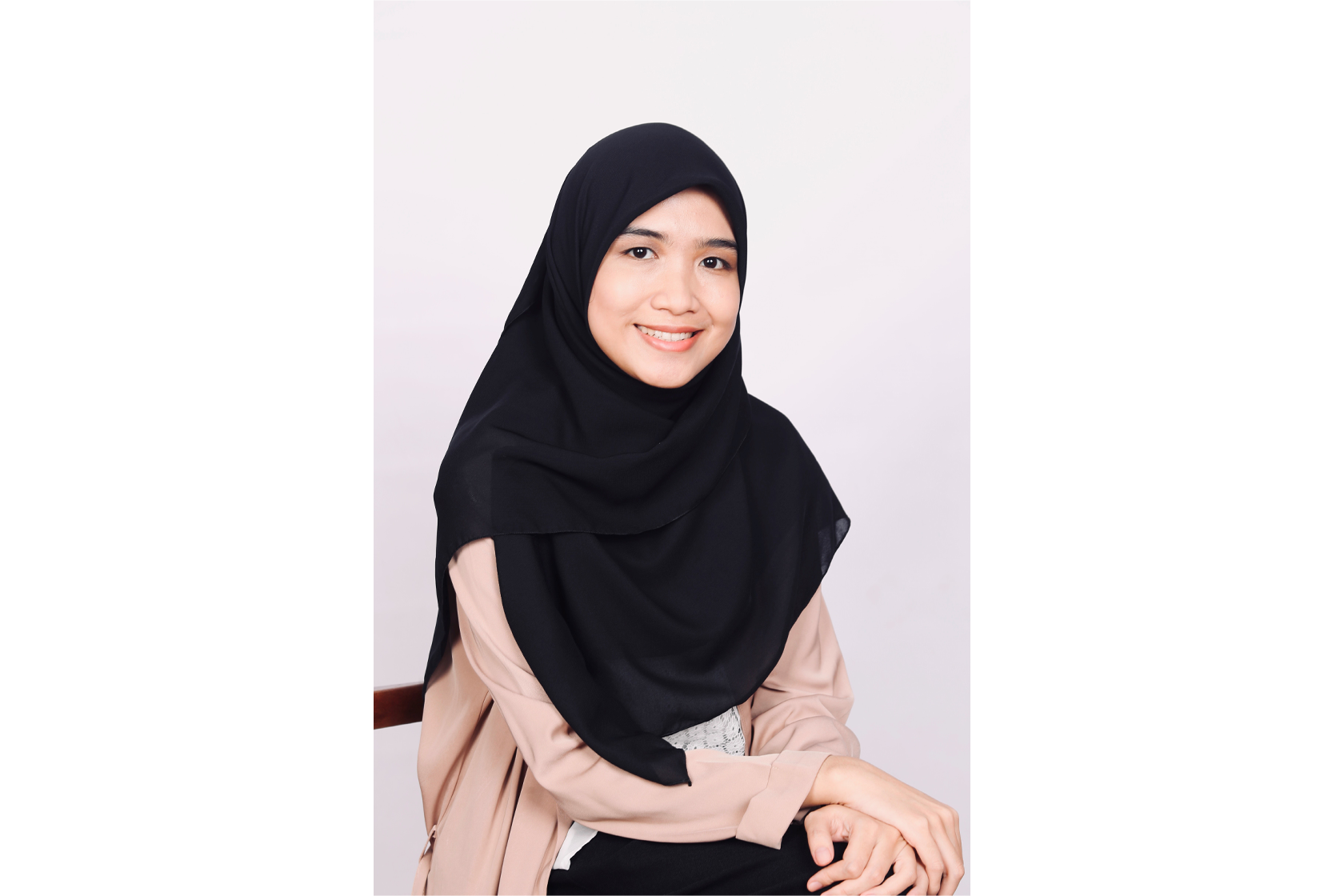 22 Aug 2022
Annisa Dina Amalia Intertwines Economic Empowerment and Ethnic Fashion for Female Weavers in Pontianak
When Annisa Dina Amalia moved to Australia in 2018, she was quite impressed with the respect and value that Australians placed not only on their own local cultures but also for the Indonesian culture.
"It was something that I didn't see very often in my hometown of Pontianak," she said.
"My family is of Malay ethnic origin, and my father is very active in the Malay community. We wear the songket cloth at weddings because it's our traditional cloth and outfit but at the time my knowledge and interest stopped there, especially since I studied then worked at Universitas Indonesia in Jakarta. My friends in Australia, however, were eager to learn more about Indonesia and its culture."
Annisa received an Australia Awards Scholarship to study a Masters in International Relations at the University of Melbourne. In her spare time, she volunteered to introduce Indonesian to Australian schoolchildren at an elementary school in a rural town.
"I stayed with one of the teachers, who was fluent in Indonesian. We had long discussions about many things, and he was very respectful of my needs. The children were enthusiastic and really wanted to learn more about Indonesia. They asked a lot of questions about the differences between Australia and Indonesia," she recounted.
When she came back to Jakarta in 2019, Annisa was inspired by her Australian experience and began her own journey to learn more about the Malay culture she grew up in. Like in other Malay regions in Indonesia, Sambas, which lies on the northernmost tip of West Kalimantan, is famous for its songket, a luxurious cloth interwoven with gold or silver thread, using the supplementary weft weaving technique. It is locally called a lunggi cloth.
"During one of my trips to Pontianak I discovered the Kampung Tenun Khatulistiwa community, a tourism village featuring locally-made woven cloths. Many of the women there were skilled weavers, however weaving wasn't their primary work," she said.
Annisa learned that the some of the women in the community were not of Malay origin but were Madurese refugees who had fled the violent unrest between the Malay and Madurese ethnic groups in Sambas in 1999 and had been relocated to Pontianak by the local government.
"In Sambas, the women were married to Malay men and had learned to weave. Others were Malay women married to Madurese men. Some of the younger women in the community were the Madurese-Malay daughters. Traditionally a young Malay woman must be able to weave. I was very touched that despite having gone through such a traumatic event which forced them to leave their hometown of Sambas, these women kept the Malay weaving tradition alive in Pontianak," she explained.
After sharing what she had learned with friends, Annisa and four others decided to see what kind of support the weaving community needed to increase their business and earning potential. They also involved women who were able seamstresses and young adults who had the potential to develop a digital marketing strategy, as one of the community's challenges was how to sell beyond the tourism village and Pontianak. All in all, they worked with around 30 beneficiaries.
The group initiated a project called 'Weaving the Fate of Madurese Refugee Women: The Economic Empowerment Project through Ethnic Fashion,' then applied for and received funding from the Australian Alumni Grant Scheme. They officially started working on their project in 2020, just before the COVID-19 pandemic. They also worked closely with designers from the Indonesian Fashion Chamber, Pontianak Chapter, who also wanted to help the weavers learn new skills and develop weaving products.
Projects involving weaving or batik communities usually take a very long time to start as the team needs to gain the trust of the artisans. Annisa, however, was able to find a gatekeeper, a person whom the weavers already knew and trusted, as well as lecturers at Universitas Tanjungpura who had previously worked on a community service project in the weaving village. The women quickly welcomed Annisa and her team, and their initiative was met with enthusiasm.
"We held intensive forum group discussions with participants and local stakeholders at the beginning to understand what the conditions were like and the kind of support they needed, to make sure that we were not forcing on them what we wanted," she said.
COVID-19 was an unexpected challenge for the project. In-person discussions were moved to WhatsApp chats and the first training sessions were held online despite difficulties with internet access. The WhatsApp group chats turned out to be a blessing in disguise, as the women would also share about their day-to-day lives. When everybody was finally able to meet in person, a familiarity had already been established.
The Madurese women were already skilful weavers and didn't need additional training in the art of weaving. The training sessions with the IFC designers focused on shirt design (plain woven cloth shirts combined with the woven motif as the accent); colour palettes that would appeal to larger market segments; quality control of the completed shirts. A team member who is also a lecturer in chemistry at Universitas Tanjungpura taught sessions on natural dyeing.
"For our pilot project we focused on the insang motif which represents the flow of the Kapuas River. This pattern is unique to Pontianak and is woven on a traditional backstrap loom. Using a backstrap loom meant that the textile would take a longer time to weave and thus cost more, but it was important to preserve this cultural aspect," Annisa explained.
In the end, five shirt designs were chosen, and 30 men's and women's shirts were made. In total, 28 pieces were ready to sell under the Lunggi brand. The collection was launched on 22 December 2022, around 18 months from the start of the project.
Though the project has ended, it isn't the end of the venture.
"We have a lot of homework to do. We are still in touch with the designers, and we want to work on further collections and make the brand sustainable."
Because the global pandemic meant working from home, Annisa was able to go back to Pontianak and teach remotely. This meant that she was able to supervise and participate in the project in person. When an opportunity arose to become a Lecturer at Universitas Tanjungpura, she seized it.
She said that as a Lecturer in International Relations who is interested in socio-politics, her Australian experience made her realise how much Australians appreciated their own culture. It also opened her eyes to the impact of globalisation for those in developing countries, such as cultural appropriation and the commodification of cultural products.
Annisa added that the focus of her research was on international refugees, particularly Rohingya refugees.
"(In Australia) I volunteered at a sanctuary and was able to meet and engage with them. This developed my empathy for communities at risk. I saw how welcoming the local population was toward refugees and migrants. This is something that I've not found in Indonesia. In the context of the Madurese refugees, we're all Indonesian but there are still barriers and stigma that prevent the refugees from being accepted. We still have a lot to learn," she shared.
"The Madurese women refugees suffer from double discrimination. First, they come from a vulnerable community and are survivors of a violent conflict. Second, they are women who are still stigmatised by the local community for not being Malay or from Pontianak, and yet they weave a Malay textile. I hope to change this mindset. They are women who consciously preserve and continue the Malay weaving art using traditional looms. By empowering them we are also preserving and maintaining our local culture. We would also like to stop the local people from buying printed textiles with a songket motif even though there's a big price difference. If we aren't the ones preserving the local culture, who else will do it?"
Share this article on:
Related Article

Back to Top