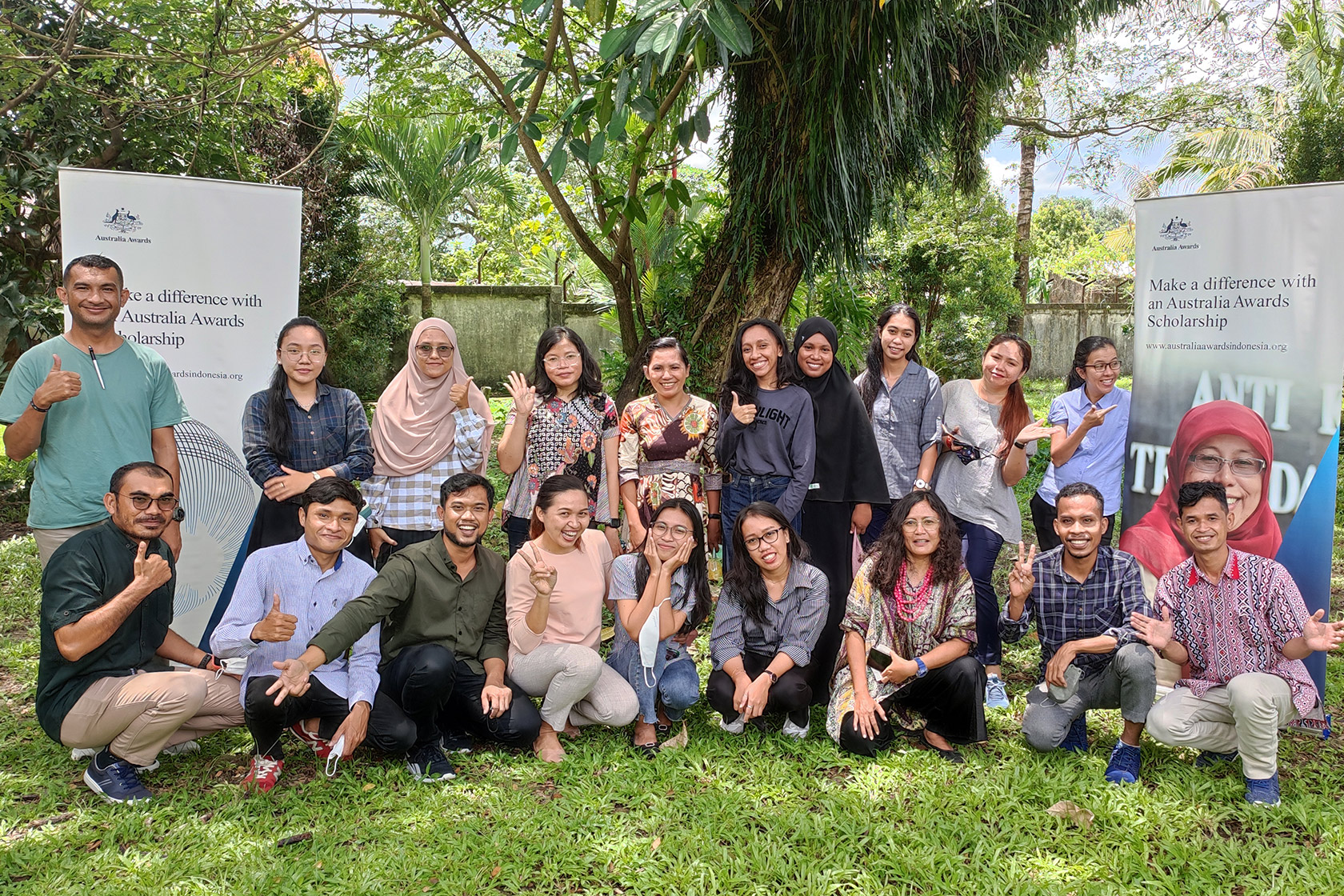 30 Sep 2022
Implementing an Inclusive and Comprehensive English Language Training Assistance Program
We are pleased to see that the English Language Training Assistance (ELTA) program is now up and running simultaneously in Bali – attended by participants from Papua, West Papua, and participants with disabilities – and in Ambon – attended by participants from Maluku and North Maluku. The same program was held in Mataram and Kupang a week earlier. Ms Amelia Ekkel from the Australian Consulate-General Bali opened the program ceremony at IALF Bali Campus. She warmly welcomed the training participants from all over Indonesia, including those with disabilities.
The ELTA program is designed to support those who want to apply for Australia Awards Scholarships and meet the application criteria but have an English language proficiency level below the minimum requirement. The training aims to improve participants' English language skills in four areas (listening, reading, writing and speaking). The program also intends to develop academic skills and effective self-study techniques and increase confidence in communicating in English in academic and broader social contexts.
We wish all the participants a successful learning experience!
Share this article on:
Related Article

Back to Top