Watch the Recorded KSIxChange #30: The Role of Disabled People's Organisations in Post COVID-19 Development
Watch the Recorded KSIxChange #30: The Role of Disabled People's Organisations in Post COVID-19 Development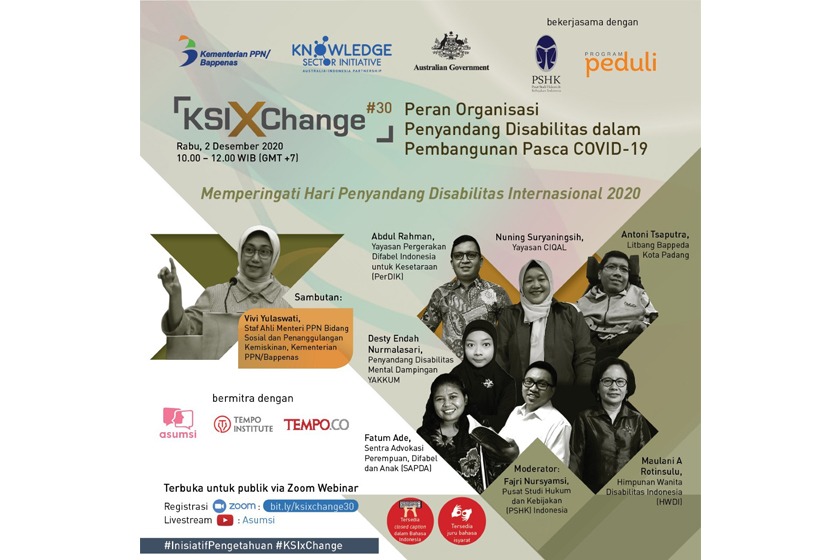 Did you join this webinar last December? If you missed it, or if you want to watch it again to witness the discussion on the important role of Disabled People's Organisations in ensuring the fulfilment of rights of persons with disabilities in the development process – to commemorate the International Disability Day 2020, you can now access the recorded version through the link below.
Held by KSI (Knowledge Sector Initiatives), this webinar featured several speakers including:
Abdul Rahman, Executive Director of the PerDIK Foundation
Antoni Tsaputra, Research and Development Analyst Bappeda Padang
Desty Endah Nurmalasari, Person with Mental Disability Assisted by the YAKKUM Rehabilitation Center
Fatum Ade, Deputy Director of SAPDA
Maulani A Rotinsulu, Chairman of HWDI
Nuning Suryaningsih, Chairman of the CIQAL Foundation
In addition to the video recording, you can also read the summary of the webinar here.