Queensland Hour: Innovation & Entrepreneurship – Cross-curriculum Implementation of STEM Education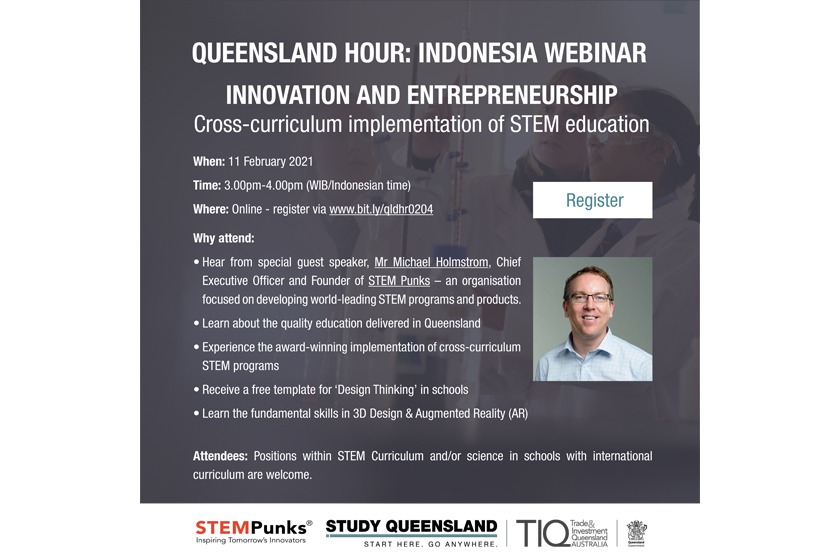 Join this Queensland Hour: Indonesia webinar series held by Queensland Government Representative Office in Indonesia, with guest speaker Mr Michael Holmstrom, Chief Executive Officer and Founder of STEM Punks – an organisation focused on developing world-leading STEM programs and products. Michael has received international recognition and awards for innovation and design, is the founder of successful local and global businesses and has 15+ years' experience in innovation and technology commercialisation projects.
The webinar will be held on Thursday, 11 February 2021 at 03.00 PM – 04.00 PM WIB, and welcoming attendees who hold relevant positions within STEM Curriculum and/or science in schools with an international curriculum.
It will be a casual panel discussion conducted in English with Indonesian commentary from facilitator: Irma Irsyad, Principal Business Development Manager.
Register here.
If you have any questions, please send an email to [email protected].