WASH and COVID-19 Pandemic Virtual Symposium 2021
WASH and COVID-19 Pandemic Virtual Symposium 2021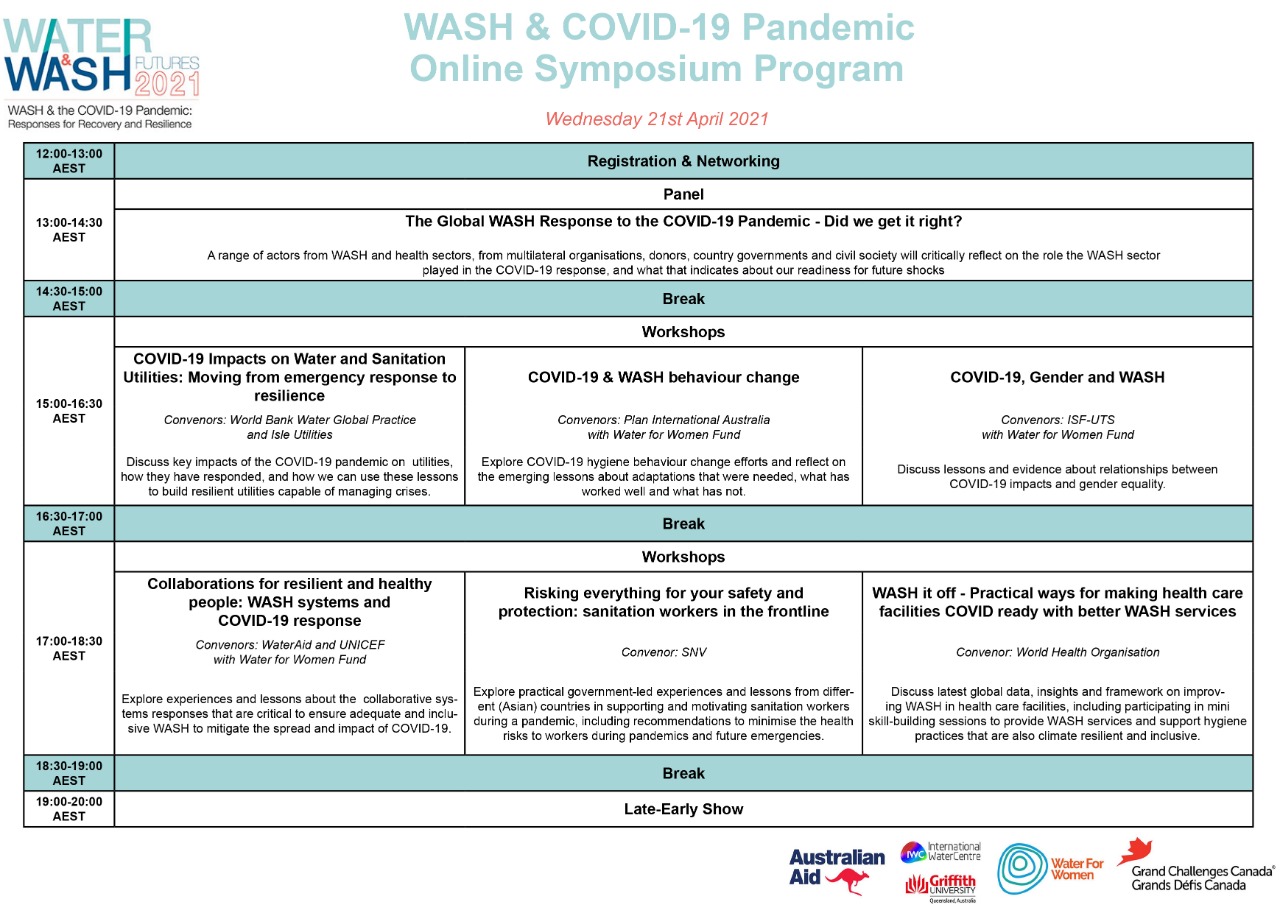 Water and WASH Futures will be holding the WASH & COVID-19 Virtual Symposium to encourage WASH practitioners to reflect, share and learn from COVID-19 responses, to improve future responses to COVID-19 pandemic, and to reflect upon readiness and ways to improve resilience to future pandemics and major disruptions, including climate change.
One year after the COVID-19 pandemic was declared, countries across the region are at different stages of their preparedness, response and recovery and with varying experiences - they have observed different levels of resilience across their water, sanitation and hygiene (WASH), health and economic systems and have tried a range of responses. Some countries will have been through situations not yet faced by others, and have lessons to share.
Join this online symposium on 21 – 22 April 2021 at 9.00 AM WIB / 12.00 PM AEST, supported by Australian Aid. It will discuss various interesting WASH topics in gender, health facilities, schools, etc.
Registrations are essential, and spaces are limited.
More information is available here.