Recorded CUACI & QUIC Learning Session: Navigating Uncertainties through Innovation and Digital Transformations
Recorded CUACI & QUIC Learning Session: Navigating Uncertainties through Innovation and Digital Transformations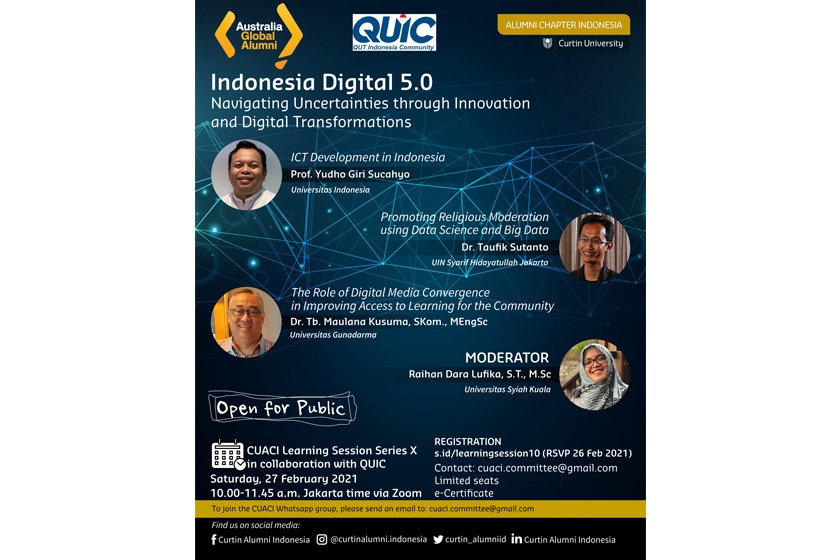 Watch the recorded webinar of "Navigating Uncertainties through Innovation and Digital Transformations", held by Curtin University Alumni Chapter Indonesia (CUACI) in collaboration with Queensland University of Technology Indonesia Community (QUIC), that featured:
Prof Yudho Giri Sucahyo (Universitas Indonesia), who spoke about "ICT Development in Indonesia"
Dr Taufik Sutanto (UIN Syarif Hidayatullah Jakarta), who spoke about "Promoting Religious Moderation using Data Science and Big Data"
Dr Tb. Maulana Kusuma, SKom., MEngSc (Universitas Gunadarma), who spoke about "The Role of Digital Media Convergence in Improving Access to Learning for the Community"
This webinar was moderated by Raihan Dara Lufika from Universitas Syiah Kuala.
Watch the video on YouTube at this link.