"Relationship Building: New Ways Forward in the Visual Arts Sector of Indonesia and Australia"
"Relationship Building: New Ways Forward in the Visual Arts Sector of Indonesia and Australia"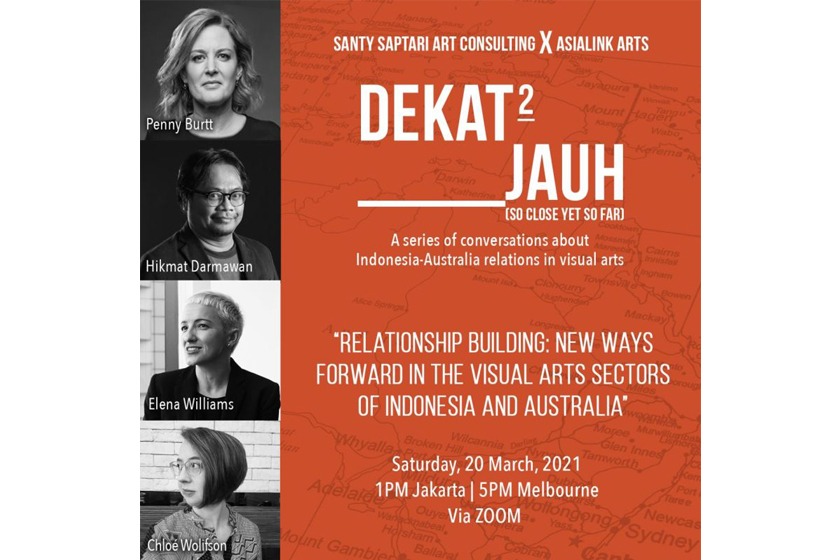 Join the final session of DEKAT-DEKAT JAUH (So Close Yet So Far) – presented by Santy Saptari Art Consulting and Asialink Arts, the "Relationship Building: New Ways Forward in the Visual Arts Sector of Indonesia and Australia", on Saturday, 20 March 2021 at 1.00 PM WIB / 5.00 PM AEDT.
This final conversation series will focus on the bilateral relationship between Indonesia and Australia in the arts and cultural context, exploring future strategies and opportunities to strengthen ties as well as to enhance mutual understanding.
The speakers – Penny Burtt, Hikmat Darmawan, Elena Williams, and Chloé Wolifson will mainly discuss what successful relationship building look like, what challenges and opportunities in public diplomacy and information dissemination, the role of the media, and how to reach markets and audiences, as well as the lasting shifts and impacts as the results of the COVID-19 pandemic.
Register here.