Call for Participants: Video for Change Environmental Impact Lab
Call for Participants: Video for Change Environmental Impact Lab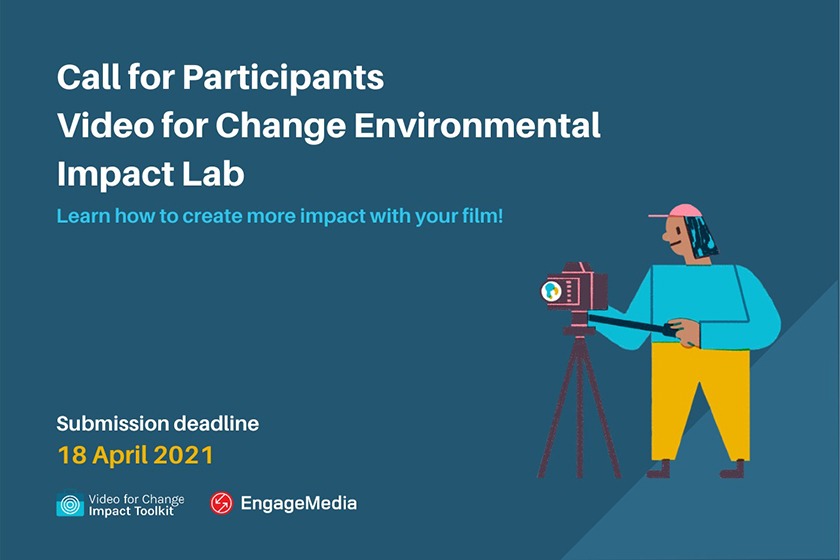 EngageMedia invites Asia-Pacific video initiatives focused on environmental issues to apply for the Video for Change Impact Lab, which seeks to strengthen the capacity of filmmakers in planning, producing, analysing, and sustaining the impacts of their work.
The Impact Lab will run online from June to August 2021, and is based on the Video for Change Impact Toolkit, a resource that assists filmmakers in the design and evaluation of the impact happening at every stage of their video initiatives.
Short to medium-length video initiatives (10 to 40 minutes) are invited to apply.
Learn how your film can better support environmental change by joining this program! The deadline for applications is 18 April 2021, 23:59 Bangkok time (UTC+7).
Please check this link for more information.