Aula Sakinah Muntasyarah as One of the 2020 Alumni Impact Award Recipients by Southern Cross University
Aula Sakinah Muntasyarah as One of the 2020 Alumni Impact Award Recipients by Southern Cross University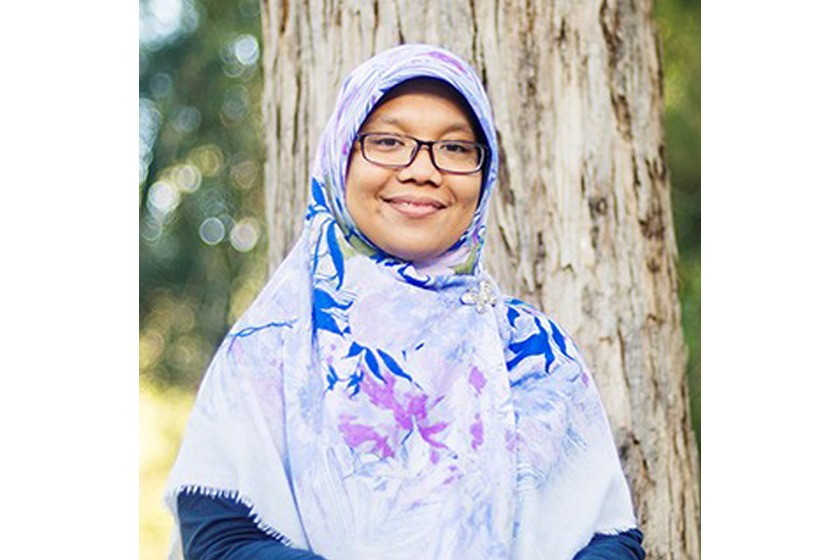 Congratulations to OzAlum Aula Sakinah Muntasyarah for her achievement in being one of the 2020 Alumni Impact Award recipients by Southern Cross University.
Aula is a champion of agroforestry and community programs that solve environmental problems while creating revenue streams. She has worked with young farmers in West Lombok to increase their knowledge of sustainable agroforestry systems including soil management.
Graduating with a Master of Forest Science and Management from Southern Cross University in Lismore in 2019, Aula returned to Indonesia to work as a forestry facilitator and trainer at the government's Agriculture and Plantation Training Centre for the West Nusa Tenggara province.
She was selected by Australia Awards in Indonesia as a recipient of the Alumni Grant Scheme (AGS) Program for Australian university alumni in Indonesia. Her project on SMART (Sustainable Management of AgrofoRestry System) Farmer Families won the competition and received funding from DFAT through the Australia Global Alumni program in Indonesia.
Aula has introduced several systems she learnt during her studies at Southern Cross University to the local Sesaot Forest farmers and foresters, including the Rapid Assessment of Soil Health. This method of soil assessment has triggered farmer awareness of soil health and has produced expert advice on better management on soil and vegetation.
Read more about her story, and watch her video at this link.
Once again congratulations to Aula, and we wish you every success in your further career journey.