Recorded Ngabuburit with Chef Hoda Hannaway
Recorded Ngabuburit with Chef Hoda Hannaway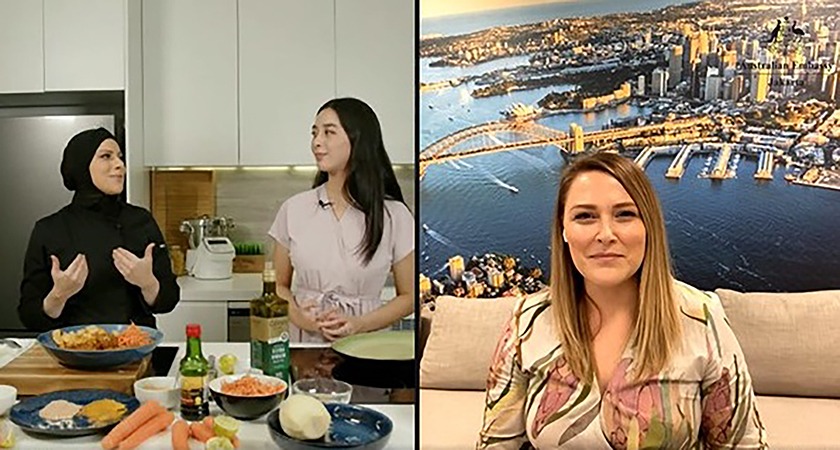 Did you miss this special #Ramadan event with Chef Hoda Hannaway? If you did or just want to enjoy it again, you can watch it on Australian Embassy in Indonesia's YouTube channel.
This cooking show is for you if you are looking for inspiration for a special buka puasa meal to share with loved ones. Chef Hoda Hannaway prepared ikan bakar inspired fish and chips with sambal flavoured chips!
Watch here, and get to know Hoda's culinary background and inspirations, also gain insight into her Ramadan experiences in Australia.