Recorded CUACI Learning Session Series XIII Webinar: "From Innovation to Community Impact"
Recorded CUACI Learning Session Series XIII Webinar: "From Innovation to Community Impact"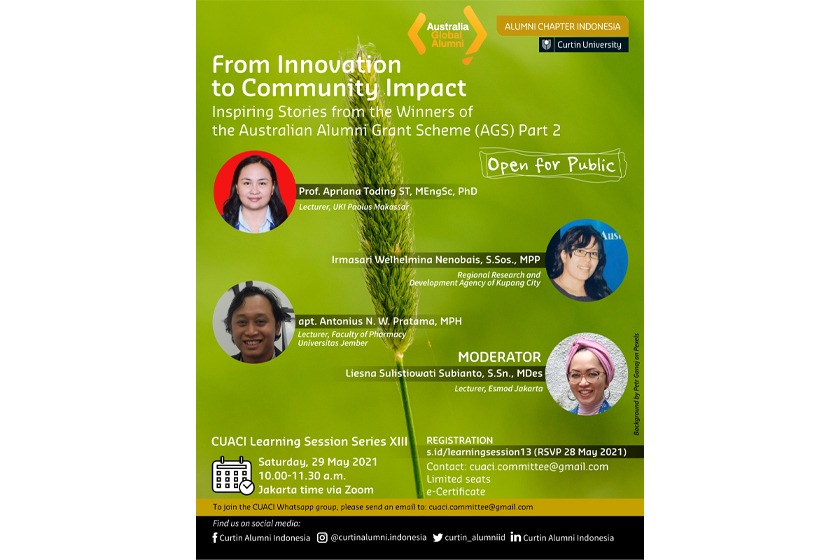 Watch the recorded CUACI (Curtin University Alumni Chapter Indonesia)'s Learning Session Series supported by the Australia Global Alumni in Indonesia, on the topic of "From Innovation to Community Impact".
You will hear inspiring stories from these inspiring guest speakers – the three winners of the Australian Alumni Grant Scheme (AGS) who talked about their projects:
Irmasari Welhelmina Nenobais, S.Sos., MPP (Regional Research and Development Agency of Kupang City)
apt. Antonius Nugraha Widhi Pratama, MPH (Lecturer, Universitas Jember)
Prof. Apriana Toding ST, MEngSc, PhD (Lecturer, UKI Paulus Makassar)
Watch here.