UQ Alumni Indonesia Reunion Webinar
UQ Alumni Indonesia Reunion Webinar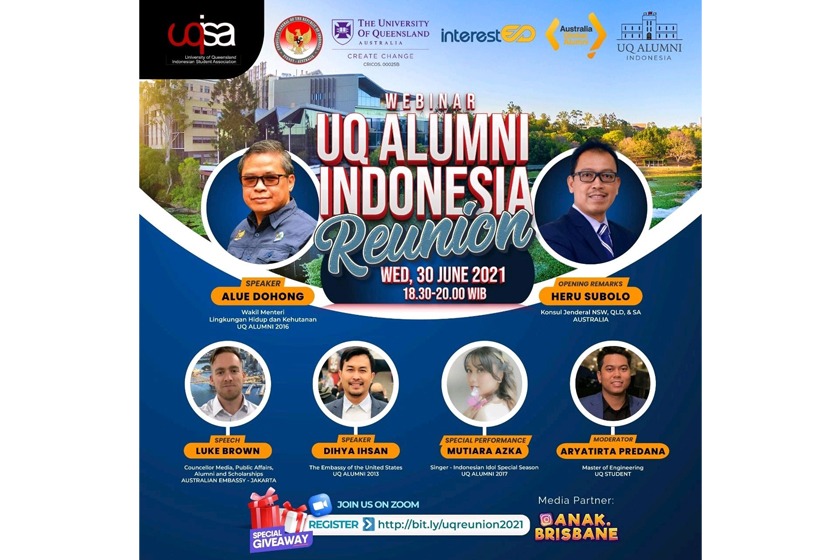 If you are graduating soon or even still having a long way to go, you may be wondering what your next step should be, how do you expand your networks, and how to develop your career path.
Rest assured and join this webinar on "Life after Graduation" featuring Dr Alue Dohong, Vice Minister of Environment and Forestry Indonesia, and two other successful Indonesian UQ (University of Queensland) alumni on 30 June 2021 at 06:30 PM Jakarta time.
This online discussion will cover UQ's alumni journey and their contribution stories to Indonesia after graduation and other pivotal information to prepare you for developing your career vision.
Please register by 29 June at this link.