Sustainable Farming: The Role of Innovation and Technology to Support Sustainable and Competitive Agriculture
Sustainable Farming: The Role of Innovation and Technology to Support Sustainable and Competitive Agriculture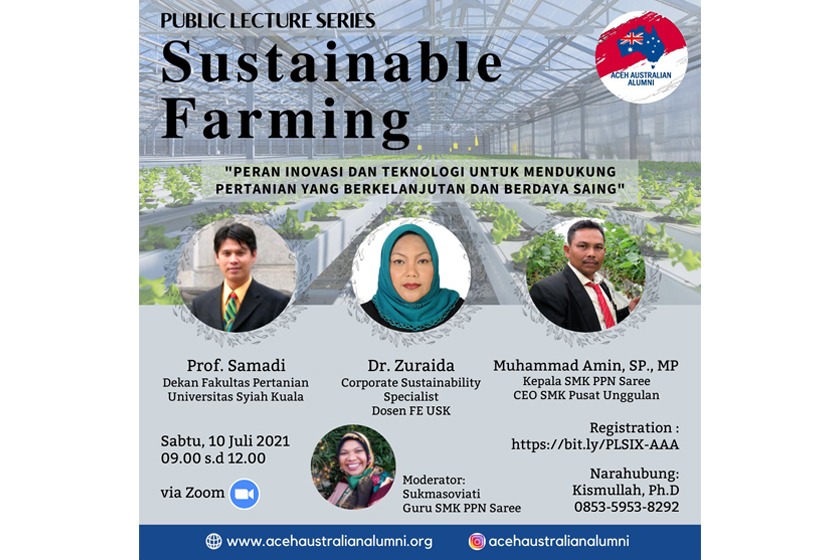 Aceh Australian Alumni (AAA) will be holding a public lecture series on "Sustainable Farming: The Role of Innovation and Technology to Support Sustainable and Competitive Agriculture" on Saturday, 10 July 2021 at 09.00 AM WIB.
This event will feature speakers such as:
Prof Samadi; Dean of the Faculty of Agriculture, Syiah Kuala University
Dr Zuraida; Corporate Sustainability Specialist and Lecturer of the Faculty of Economics, Syiah Kuala University
Muhammad Amin, S.P., M.P; The head of the PPN Saree Vocational School and the CEO of the Center for Excellence
The e-certificate for participation is available.
Register here.