Call for Abstracts: The ASEAN-Australia Review 2021
Call for Abstracts: The ASEAN-Australia Review 2021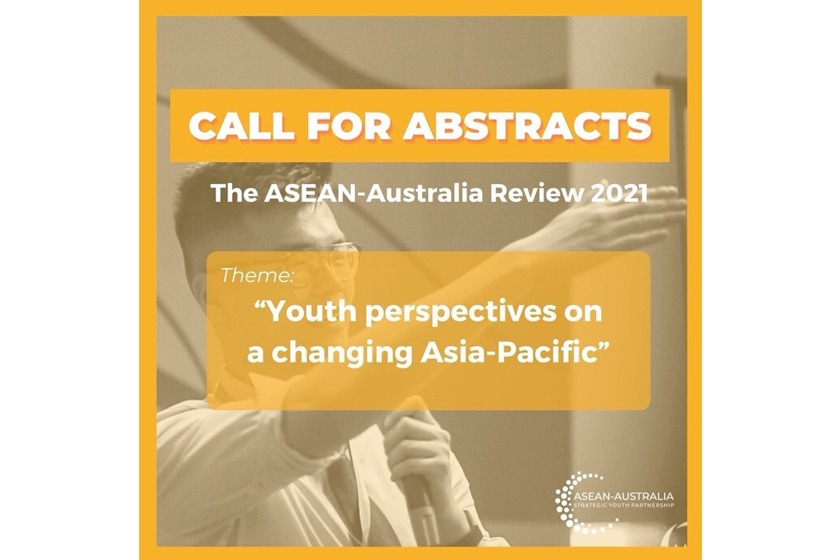 AASYP (ASEAN-Australia Strategic Youth Partnership) is opening for the abstract submissions of the ASEAN-Australia Reviews 2021!
The ASEAN Australia Review is AASYP's flagship publication for young people across Southeast Asia and Australia to voice their perspectives and analysis of various issues important to ASEAN-Australia's relationship.
Coming with a special theme "Youth perspectives on a changing Asia-Pacific", the Review 2021 will feature 15-20 articles that will be published both digitally and in printed hardcopy with an International Standard Book Number (ISBN).
For more information about the eligibility and abstract requirements, please check their website here.
Abstract submissions will be closed on 5 August 2021 at 11.59 PM AEST / 08.59 PM WIB.