"Health Matters: Artificial Intelligence in Health" Public Lecture by University of Adelaide
"Health Matters: Artificial Intelligence in Health" Public Lecture by University of Adelaide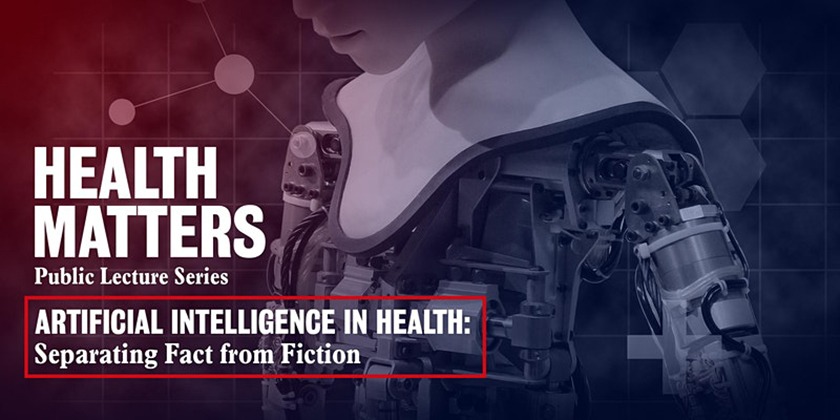 The Faculty of Health and Medical Sciences, University of Adelaide will be holding their second Health Matters Public Lecture for 2021 that will discuss the rise of the machines in modern health – on Tuesday, 27 July 2021 at 5.30 PM ACST.
Artificial intelligence is on the rise, and its potential for real world impact, particularly in health care, is palpable. University of Adelaide has curated an esteemed panel of doctors, scientists, and health leaders to explore the future of modern health care, the rise of the machine, and fact versus fiction when it comes to artificial intelligence.
Register here to join this event for what's set to be another fascinating Health Matters public lecture.