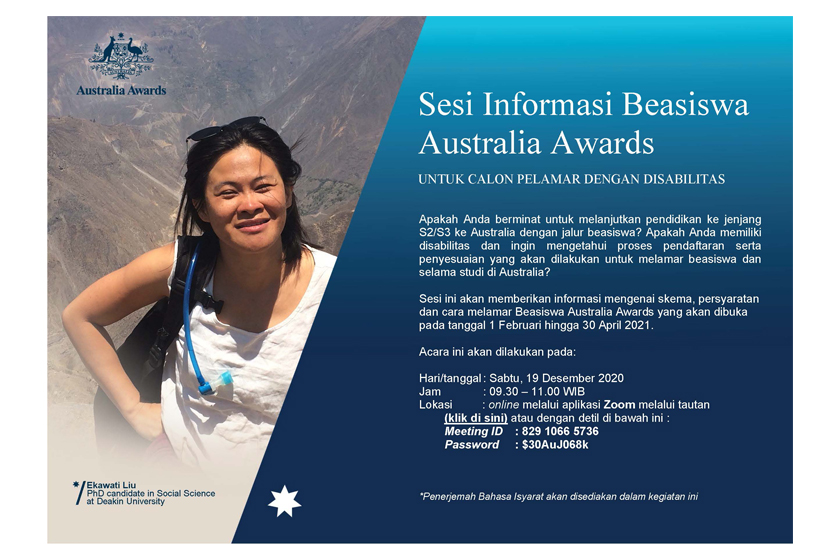 11 Dec 2020
Australia Awards Scholarships Information Session for Prospective Applicants with Disabilities
Are you interested in continuing your education to the Master's or Doctoral degree in Australia with an Australia Awards Scholarship? Do you have a disability and want to know the application process and adjustments that will be made to apply for a scholarship and during your studies in Australia?
Join the Australia Awards Scholarships Information Session that will provide you with information about the scheme, requirements, and how to apply for the Australia Awards Postgraduate Scholarships which will open from 1 February to 30 April 2021.
The information session will be held on Saturday, 19 December 2020 at 09.30 AM – 11.00 AM WIB via Zoom, through this link, or with the details below:
Meeting ID: 829 1066 5736
Password: $30AuJ068k
*Sign Language Interpreter will be provided in this activity.
Share this article on:
---
Related News

Back to Top