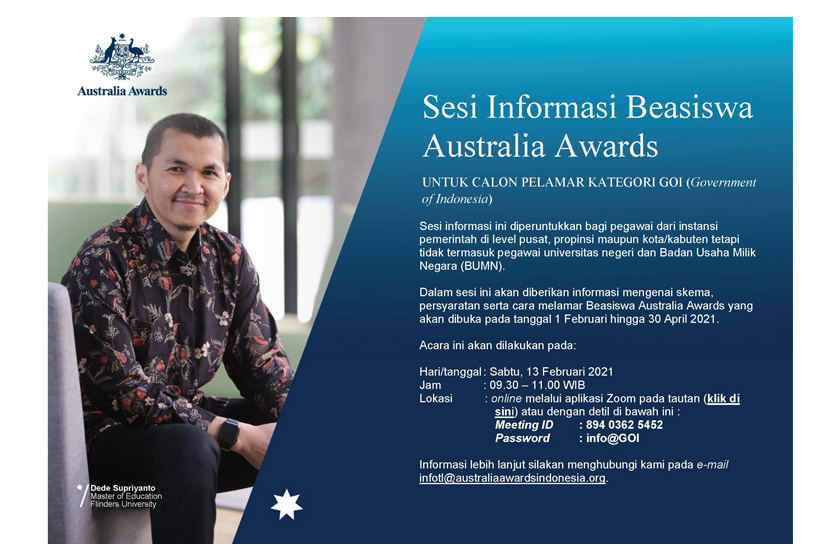 26 Jan 2021
Australia Awards Scholarships Information Session for Civil Servants
Are you a civil servant and interested in continuing your education to the Master's or Doctoral degree in Australia with an Australia Awards Scholarship? Join the Information Session on 13 February 2021 at 9.30 AM WIB for prospective applicants working at the central, provincial and local government agencies. The session will provide you with information about the scheme, requirements, benefits, and how to apply for the Australia Awards Postgraduate Scholarships that will be opened from 1 February to 30 April 2021.
The session will be held via Zoom with details below.
Meeting ID: 894 0362 5452
Passcode: info@GOI
No registration is required. For more information, please contact us via email at infotl@australiaawardsindonesia.org.
Share this article on:
---
Related News

Back to Top