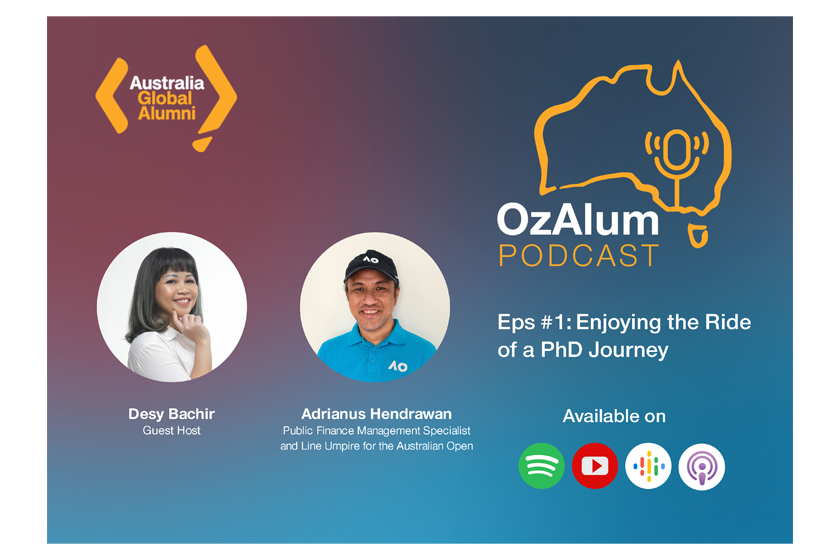 26 Mar 2021
OzAlum Pilot Podcast Ep 1: Enjoying the Ride of a PhD Journey
In this episode of #OzAlum Pilot Podcast, we shine the spotlight on Dr Adrianus Hendrawan, a PhD graduate in Economics from the Australian National University, Canberra. Our guest host alumna, Desy Bachir, asks Adrianus about some key factors that he thinks play a crucial role in shaping him as a PhD graduate, an expert in Public Finance Management, and even a line umpire for one of the most prestigious grand slam events in Australia.
Give it a listen to the first episode of our Podcast and leave a rating and review. The podcast is available on Spotify, Apple Podcasts, Google Podcasts, YouTube, and several other channels that you can see on OzAlum website.
If you want to stay connected with our alumni networks and stay up to date with our alumni events, you can subscribe to our Australia Global Alumni weekly updates and join our Australia-Indonesia Alumni Forum on LinkedIn.
Share this article on:
---
Related News

Back to Top