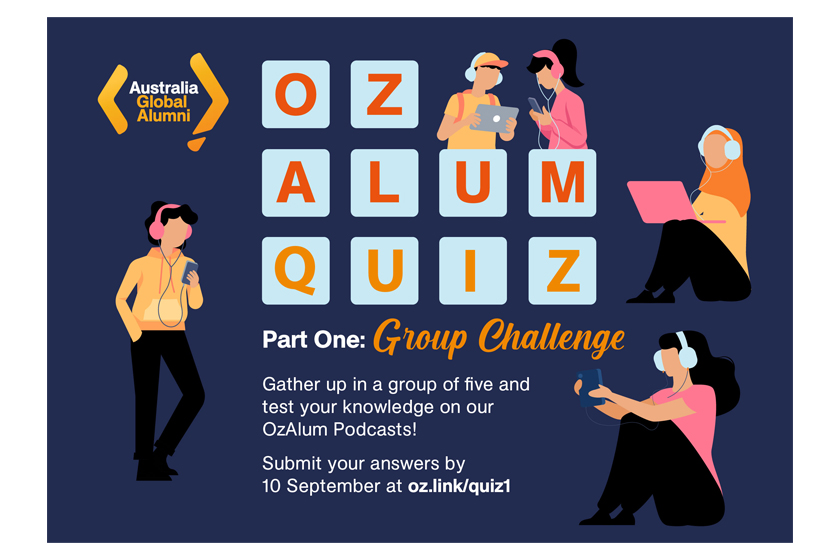 20 Aug 2021
Join Our "OzAlum Quiz Part One: Group Challenge"!
As quizzes have become a staple of our social lives over the last few months, join our OzAlum Quiz Part One to test your and fellow almamater's knowledge on our OzAlum Podcast and of course, listening skills!
Top three group quiz winners will be announced at our Australian Alumni Awards Virtual Presentation event on 19 November and win exclusive prizes from Australia Global Alumni.
This is the rule of the game:
Create a group of five alumni or students from the same University where you studied or study in Australia.
Come up with a cool name for your team, followed by the name of the university.
Work in a team to solve six questions and submit your answers by 10 September 2021 at this link.
The quiz is open to all Indonesians who have studied or are currently studying in Australia, including those who have participated in Australian government hosted programs and short-term tertiary courses.
Share this article on:
---

Back to Top