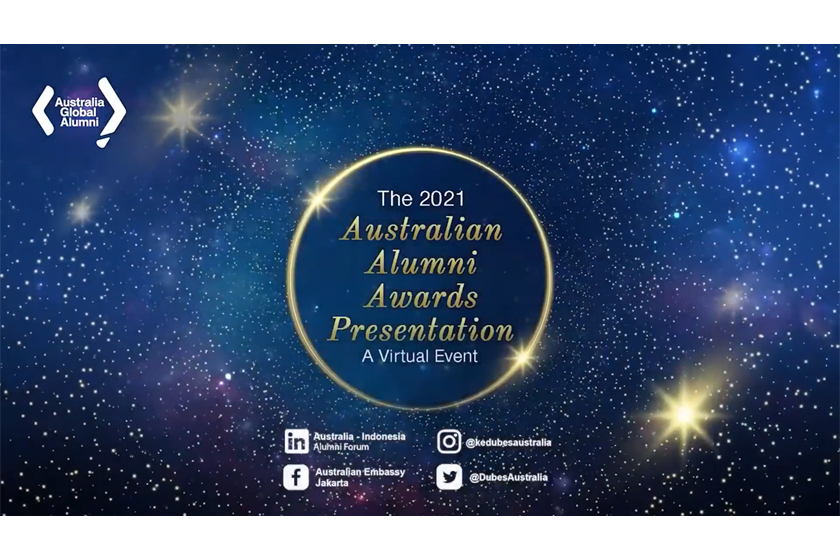 26 Nov 2021
Highlights of the 2021 Australian Alumni Awards Virtual Presentation
The Australian Embassy and Australia Global Alumni in Indonesia hosted the 2021 Australian Alumni Awards Presentation on 19 November to celebrate the outstanding achievements of Australian alumni in Indonesia.
The event featured a musical performance by Afgan, a keynote speech by Mari Elka Pangestu, and MCs Tommy Tjokro and Marissa Anita.
In a virtual ceremony, Australia's Ambassador to Indonesia, Ms Penny Williams PSM, presented the awards to this year's Alumni of the Year and the winners in the categories of innovation and entrepreneurship, and promoting women's empowerment and social inclusion.
Alumni Awards are the most distinguished honours given to Australian alumni from Indonesia who have made exemplary contributions to their profession and community through outstanding leadership, integrity and hard work.
Congratulations to this year's winners:
Watch the highlights of the 2021 Australian Alumni Awards Virtual Presentation:
And enjoy the full recording on YouTube:
Share this article on:
---
Related News

Back to Top