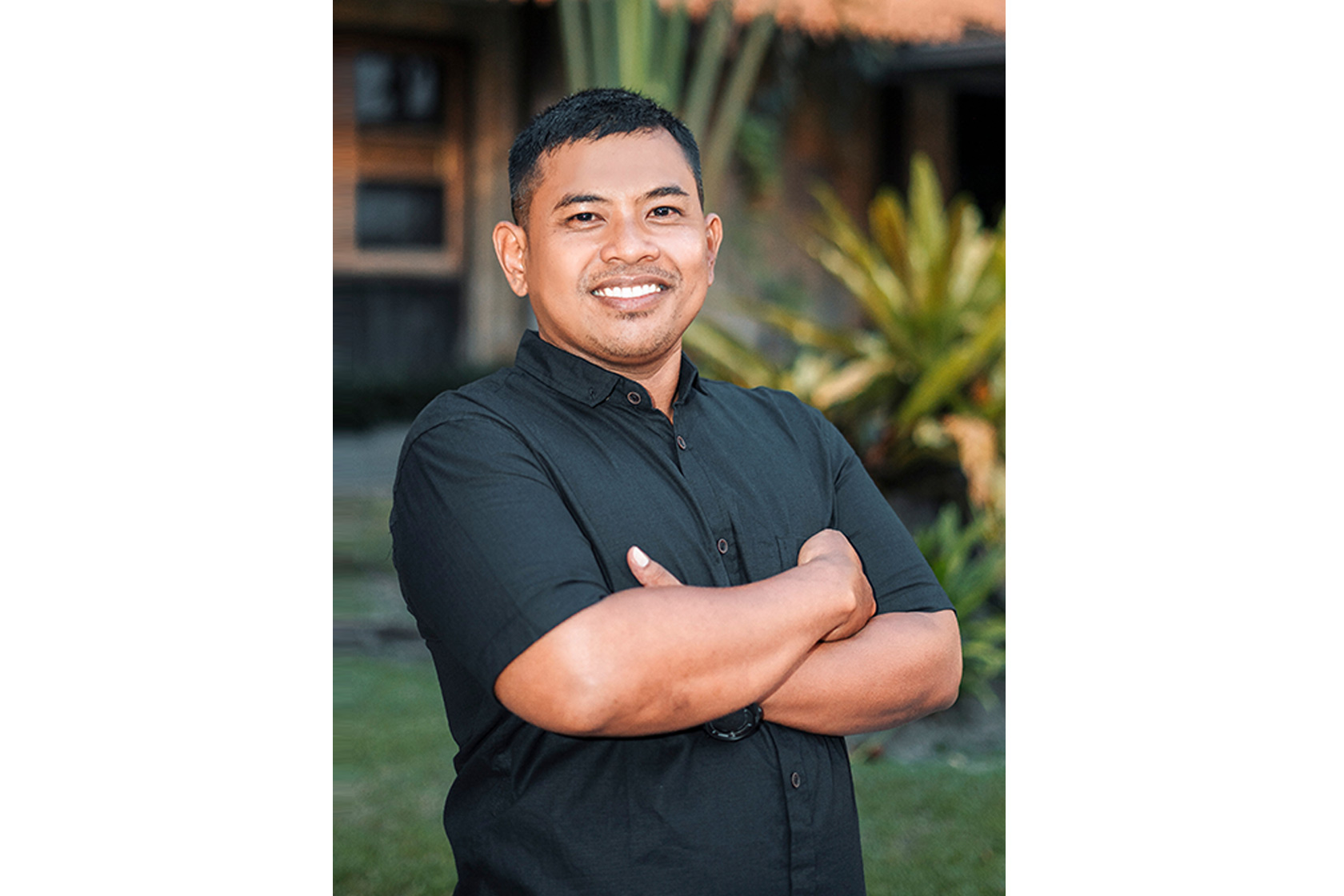 27 Sep 2023
Arif Setyo Nugroho Gives Back to the Forest that Sustains His Tourism Business
During dark times for Indonesia's tourism industry, an Australia Awards short course was the bright spark that ecotourism operator Arif Setyo Nugroho needed to take his knowledge to the next level.
At the height of the COVID-19 pandemic, the number of tourists visiting Indonesia plummeted, and tourism entrepreneurs desperately tried to sustain their businesses, hoping the crisis would soon pass.
Arif was among the entrepreneurs who temporarily closed his ecotourism agency, Orangutan Applause, operating in Central Kalimantan's Tanjung Puting National Park.
During that grim time, Arif was grateful he got the chance to learn all about sustainable tourism management by participating in the Australia Awards Short Course program implemented by Griffith University.
"I wanted to improve the quality of the service I provided and deepen my knowledge of ecotourism because I don't have a tourism background," said Arif, who graduated with a bachelor's degree in biology from the State University of Semarang (UNNES).
"The Short Course has prepared me to stay in tune with this ecotourism business. I have become more prepared to catch any opportunities," he added.
Five months after participating in the online course, which began in August 2020, Arif could apply what he learned at Orangutan Applause. He shared his knowledge about sustainable tourism management with his team.
"We are educating our tour guides about sustainable tourism by improving the guiding content and ecotourism narrative," Arif explained.
"After making improvements to our products, there were an increasing number of tourists using our travel agency."
The business now offers its customers alternative options to do birdwatching and observe other primates in Central Kalimantan. Arif has also made several changes to the waste management at Orangutan Applause to promote sustainable tourism.
"We encourage the tourists to reduce their plastic waste by providing them with water refills and only one plastic bottle throughout the tour. By doing this, we can minimise the amount of plastic waste by up to 10 bottles per person," he said.
Arif created a website for his Award Project to promote a tourist spot named Danau Masoraian.
Often unnoticed by tourists, Danau Masoraian offers dazzling scenery and a chance to experience the rich culture of the Dayak tribe and Kutaringin sultanate.
"Most tourists come to Pangkalan Bun, Central Kalimantan, to see orangutans, and only a few are interested in exploring the culture," Arif said.
100 Inspirational UNNES Alumni
One thing Arif didn't expect about becoming an Australia Awards alumnus was the positive impact it would have on his reputation.
"It turns out that being a part of the Australian alumni is prestigious," Arif said.
The news that Arif had become an Australia Awards Short Course participant rapidly went viral at his alma mater and even reached his former lecturer at UNNES, Professor Margareta Rahayuningsih.
"She is very proud of me and frequently invites me to share my experience with her students in biodiversity, bioconservation, and ecotourism courses," Arif said.
"Now I've been invited to collaborate with UNNES as a teaching practitioner, which is part of DIKTI's program," Arif said, adding that starting in 2023, he will regularly give basic biology lectures in the environmental science department.
During the short course, Arif also took the initiative to invite Professor Noel Scott from the University of the Sunshine Coast to collaborate with UNNES and Tanjung Puting National Park Agency for a webinar on wildlife ecotourism.
More than 1,500 participants attended the webinar, including students, researchers, tourism professionals, and government officials from 14 countries, including Spain, Sudan, Nepal, Australia, and India.
Arif was also surprised to find himself among the 100 inspirational UNNES alumni, announced during UNNES's 56th anniversary celebration in March 2021.
"I never imagined I could achieve that. It happened after I received the Short Course, and it was mentioned that I was one of the Australia Awards Short Course recipients," he said.
Devotion to Borneo and Orangutans
For 10 years, Orangutan Applause has accompanied tourists from various countries, such as the United States and France, on adventures exploring the lush Borneo rainforest inhabited by orangutans, the proboscis monkey locally known as bekantan and other endemic Kalimantan wildlife.
By harmoniously coexisting with nature and its flora and fauna, Arif has sustained the life of his family and his team, which is also made up of locals.
Arif gives back the love he receives from nature by preserving the environment. He established the Kahiu Orangutan Habitat Conservation Foundation with his friends in 2022.
Collaborating with Indonesia Conservation Foundation – Bumi Kita, the Kahiu Orangutan Habitat Conservation Foundation received a donation of Rp 100 million (AU$10,000) from Australian communities through VetLove for an ecosystem restoration project, planting 7,000 trees in Tanjung Puting National Park in 2023.
The restoration project began by providing forest management training to the local community in Sekonyer Village, located next to Tanjung Puting National Park.
The three training sessions covered forest ecology, wildlife conservation, reforestation, forest fire management and ecotourism.
Before participating in the short course, Arif never gave any lectures. But now that he has a robust foundation of sustainable tourism management, he is encouraged to share this knowledge with others.
In 2022, Arif was invited by the West Kotawaringin Regency Tourism Office to train tour guides on guest service and sustainable tourism.
Eager to continue improving the industry, Arif dreams of establishing a place where tour guides and tourists can learn about ecotourism and conservation together.
"Including sharing what I learned from the Australia Awards Short Course," he said.
Satisfied with the practical knowledge gained from the course, Arif now hopes to pursue a masters degree through an Australia Awards Scholarship.
Share this article on:
---
Related News

Back to Top