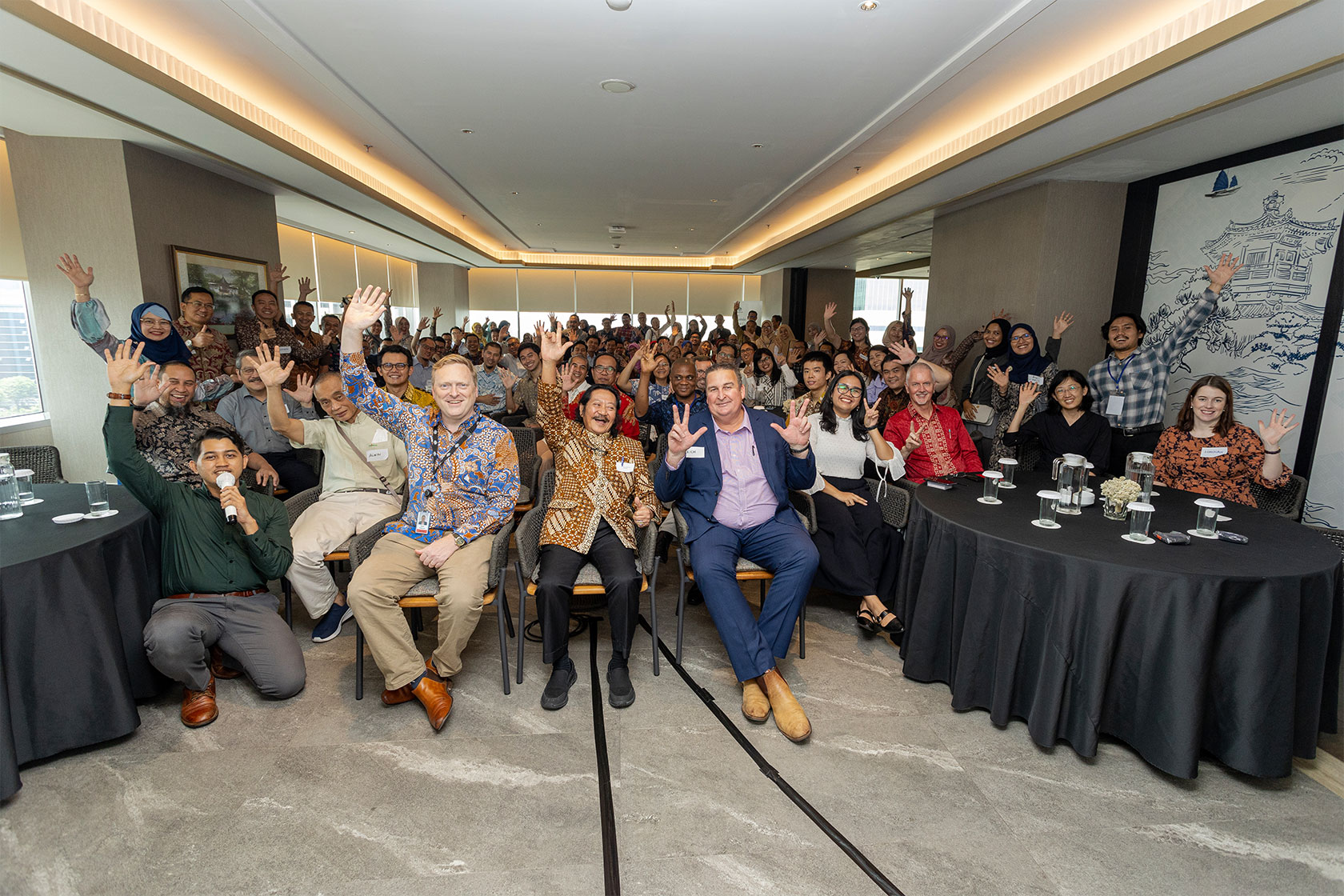 03 Nov 2023
Australia Awards Networking Lunch Fosters Collaboration in Grains Value Chain and Halal Certification
The Australia Awards in Indonesia hosted a networking lunch on 1 November 2023, bringing together participants from two Australia Awards Short Courses: The Grains Value Chain Leadership Program and Standards and Halal Certification. This event saw the convergence of distinguished guests from various sectors, including Grains Australia, the Australian Export Grains Innovation Centre, Indonesian Flour Producers Association (APTINDO), IA-CEPA ECP Katalis, the Government of Indonesia, and the University of Queensland.
Mr Simon Anderson, the Counsellor for Economics and Trade at the Australian Embassy Jakarta, extended his heartfelt congratulations to the 25 participants of the Standards and Halal Certification Short Course, who are gearing up to embark on their journey to Australia, and to the 25 participants of the Grains Value Chain Leadership Program, who have completed their short course in Australia. Both courses are run by the University of Queensland.
Mr Anderson underscored the significance of nurturing the personal and professional connections that participants forge during these courses. He emphasised that these relationships serve as invaluable assets, paving the way for a continuous exchange of ideas and expertise among peers.
Furthermore, Mr Anderson conveyed the Australian Embassy's optimistic outlook, stating that the participants' time in Australia will equip them with knowledge, skills, and experiences to enhance their contributions to their workplaces and communities.
These two short courses have drawn participants recognised as leaders in their respective sectors. The Standards and Halal Certification Short Course equips participants with a deep understanding of Australia's approach to standard setting and halal certification, especially within the agri-food sector. On the other hand, the Grains Value Chain Leadership Program sought to foster resilient industry partnerships, expand business networks, and enhance the understanding of the grains value chains in Australia and Indonesia. Participants also enjoyed the opportunity to connect with Australian organisations and leaders in the sector.
Ms Ni Putu Desinthya Ayu Azhari, Division Head of Halal Assurance System Development at the National Committee for Islamic Economy and Finance (KNEKS), shared her aspirations for what she aims to achieve through the Standards and Halal Certification Short Course: "Through my participation in this course, I aspire to acquire a profound understanding of theories and practical case studies related to standard setting and global halal certification, along with their pivotal roles in nurturing an integrated value chain. This unique opportunity will empower me to craft impactful policy recommendations for accelerating the halal certification program. Furthermore, collaborative efforts with relevant international stakeholders hold the potential to enhance the program's implementation."
Reflecting on his experience after participating in the Grains Value Chain Leadership Program, Mr Ardiyansah Anwar Mallega, Energy Management System Senior Staff at PT. Indofood Sukses Makmur Tbk, stated: "Having completed this program, which encompassed a blend of classroom sessions, field visits, and conferences, I have acquired a wealth of knowledge concerning the Grains Supply Chain, spanning from the farm to distribution. My confidence in establishing valuable networks within this industry has also significantly grown."
The networking lunch served as a valuable platform for participants to establish connections with representatives from Australian and Indonesian organisations. It also played a pivotal role in fostering collaboration between the two nations concerning the grains value chain and halal certification.
This collaboration holds particular relevance in light of the Indonesia-Australia Comprehensive Economic Partnership Agreement (IA-CEPA), which is expected to stimulate trade and investment between the two nations. Notably, the IA-CEPA incorporates provisions related to standards and technical regulations, streamlining the trade of agricultural products.
Underpinning this event is the Australian Government's unwavering commitment to supporting the development of the grains value chain and halal certification in Indonesia. The Australia Awards Short Courses exemplify how the Australian Government collaborates with its Indonesian partners to build capacity and promote collaboration in these important areas.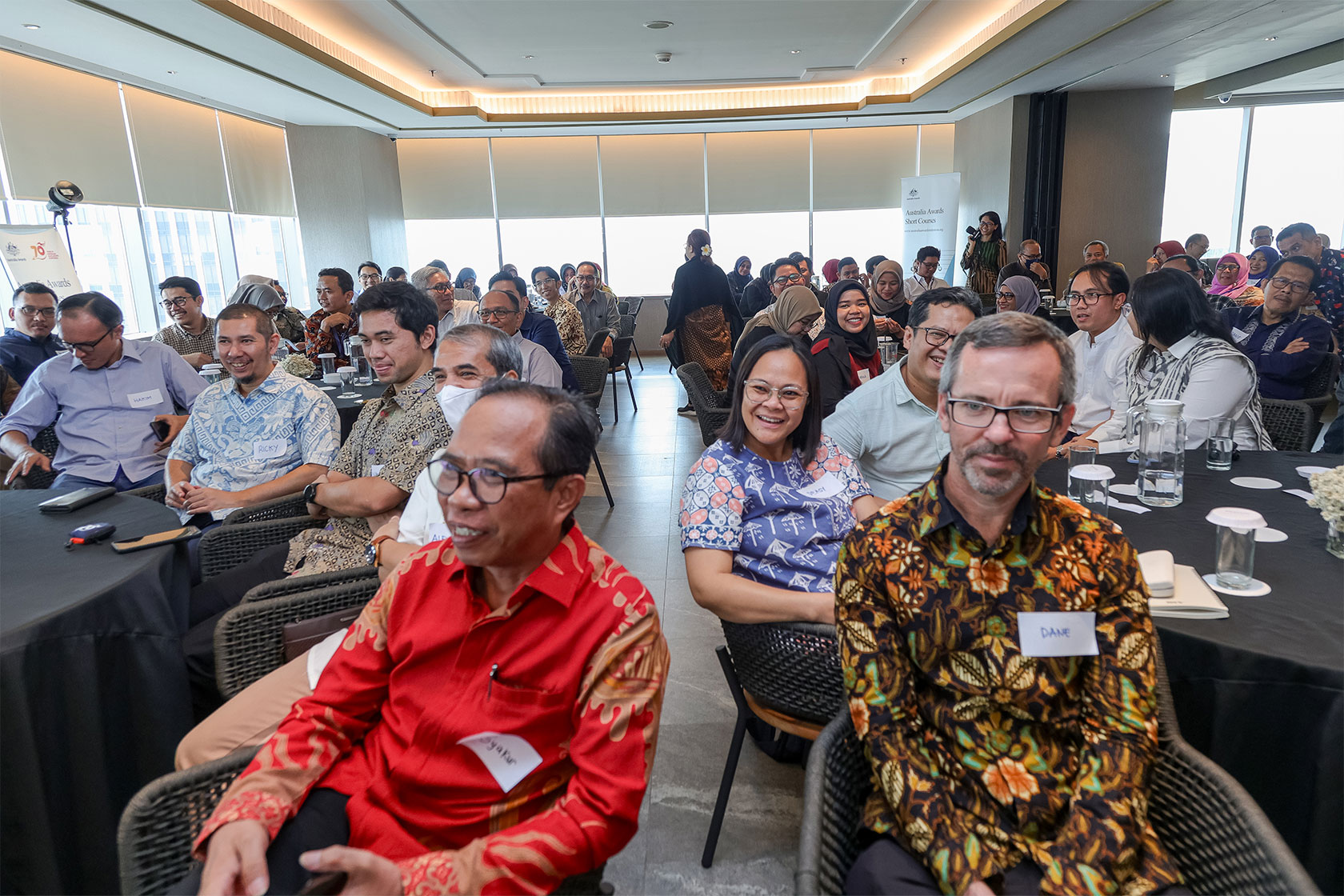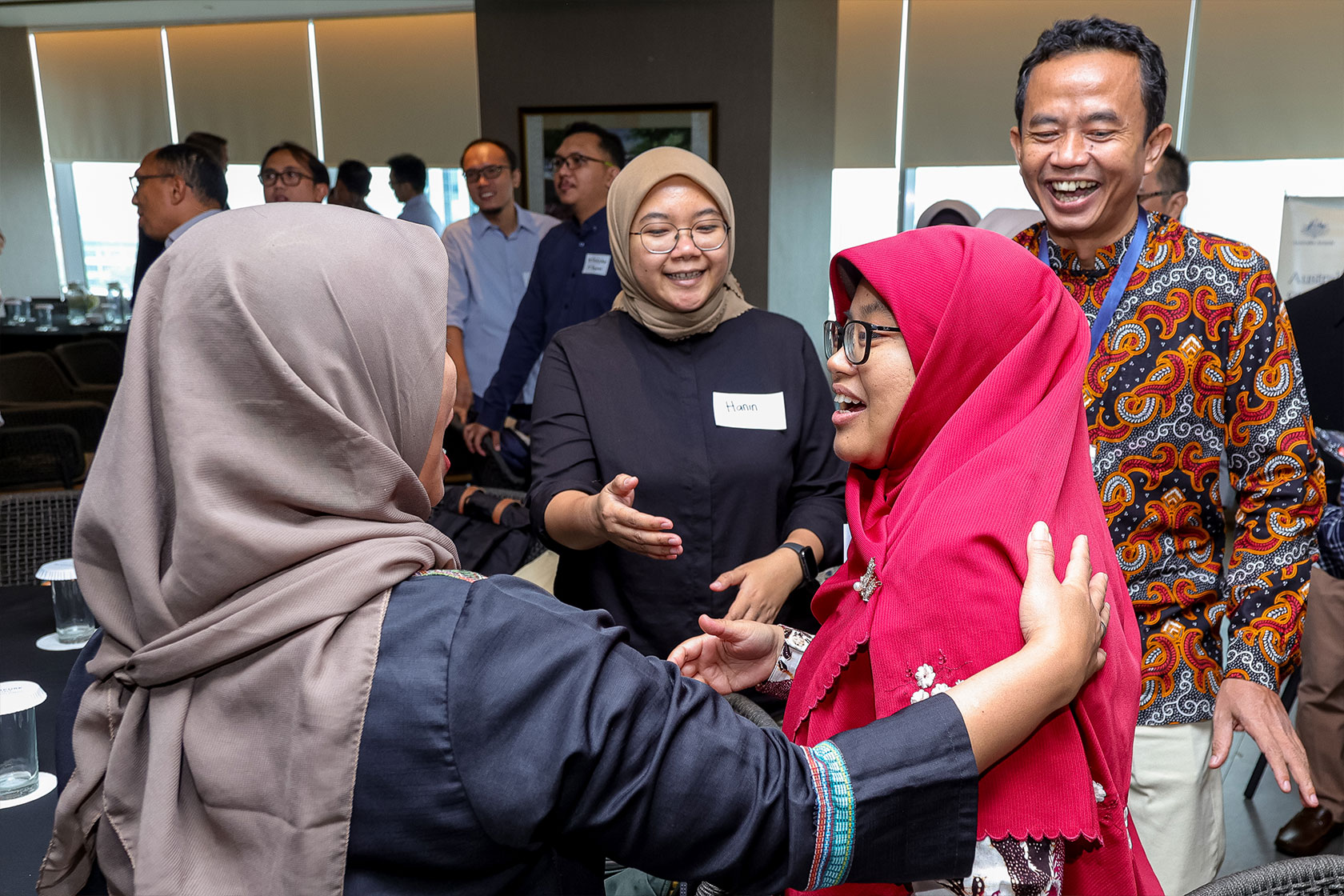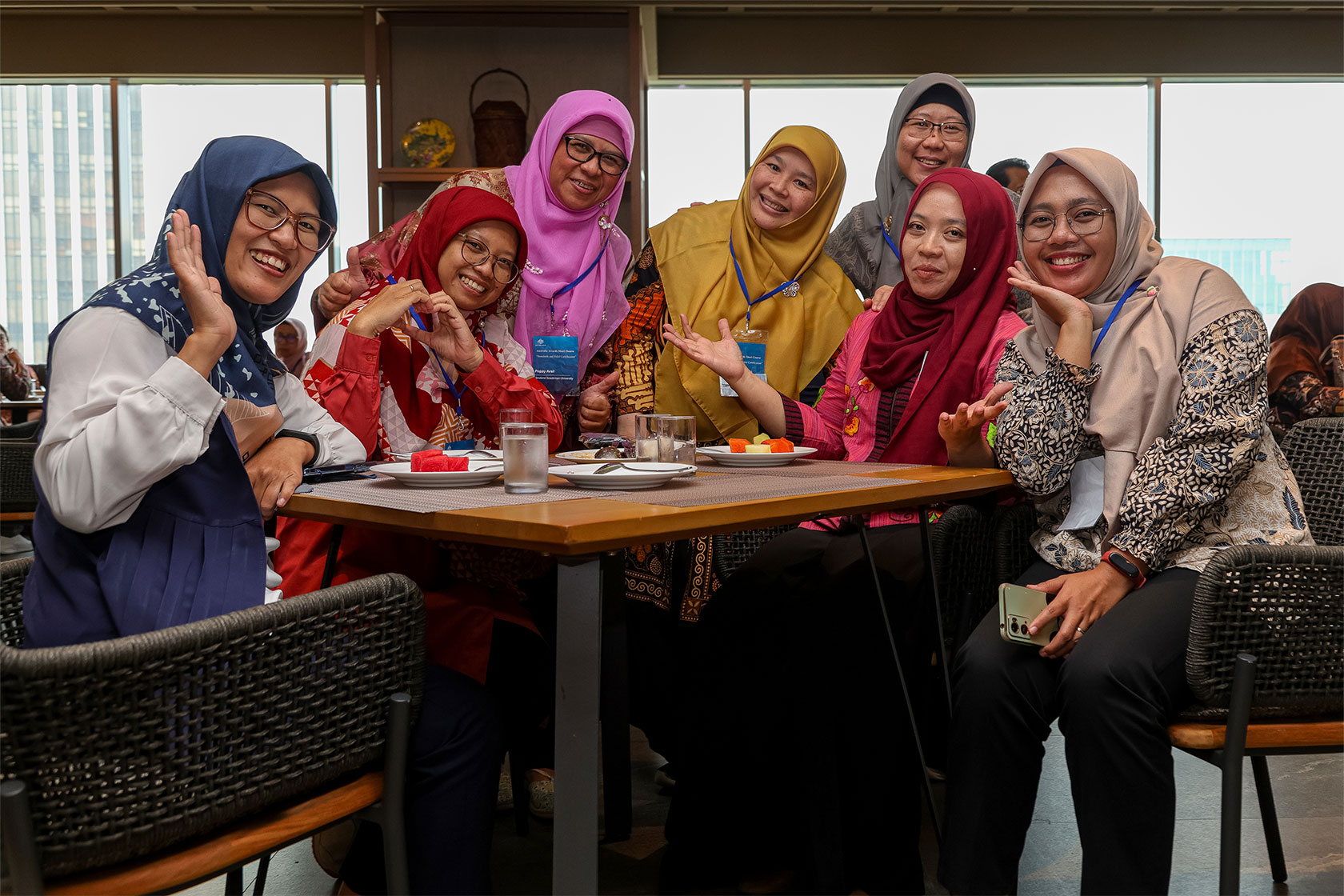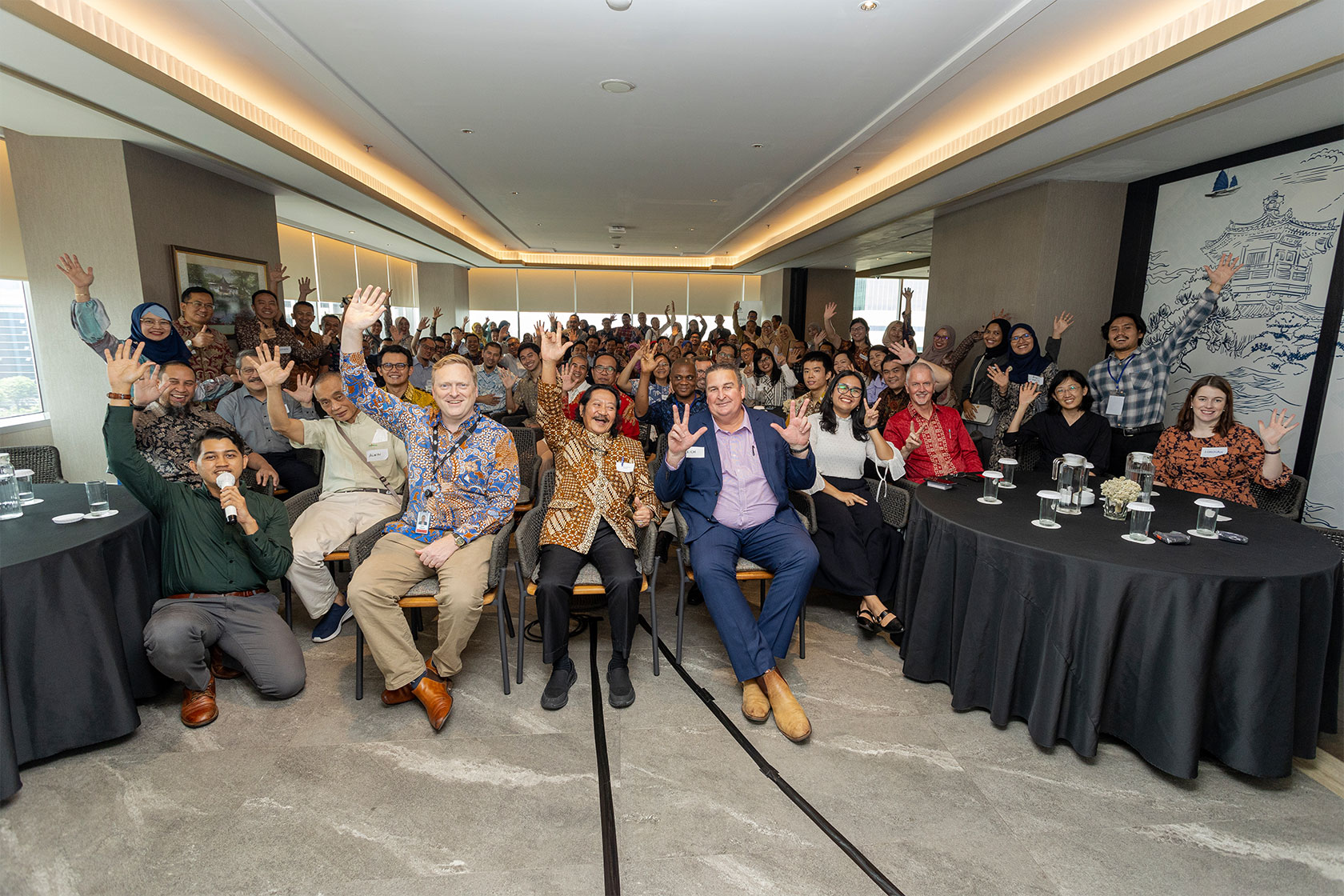 Share this article on:
---
Related News

Back to Top