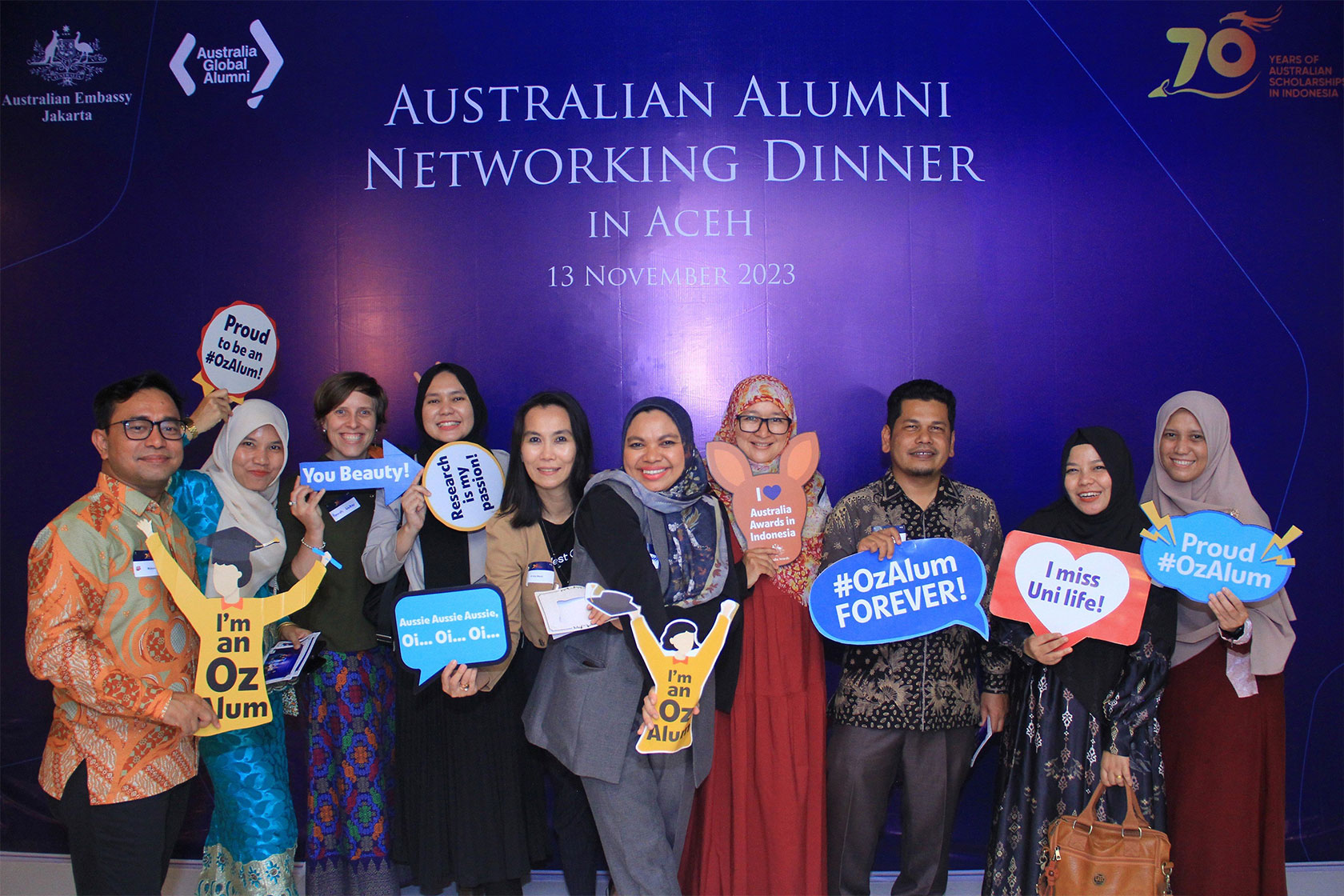 17 Nov 2023
Rekindling Bonds: A Night of Reconnection and Collaboration in Aceh
On 13 November, the Australian Embassy in Indonesia hosted an Alumni Networking Dinner in Aceh, marking the first year of resuming this event since the onset of COVID-19. It was an evening filled with joy, camaraderie, and a deep sense of connection.
Australia's Deputy Ambassador, Mr Stephen Scott, and the MC, Ms Hannah Derwent, extended a warm welcome to over 100 alumni, reigniting the spirit of collaboration and friendship. The distinguished alumna, Dr Cut Dewi, renowned in architectural and urban heritage studies, delivered an inspiring speech, sharing her transformative journey of studying in Australia and its profound impact on her career.
The cultural richness of Aceh was on display with the mesmerising Likok Pulo, a traditional dance performance by Sanggar Buana. The vibrant atmosphere echoed with the laughter and shared experiences of our alumni community.
This event was not just a celebration of 70 years of Australian scholarships but also a recognition of our alumni's invaluable contributions to the Australia-Indonesia bilateral relationship. The enthusiasm and genuine thrill of our Aceh alumni to reconnect were palpable, creating an unforgettable night of lively conversations, old friendships rekindled, and new bonds forged.
A huge thank you to everyone who attended, making this night a resounding success! Stay tuned for more exciting events as we continue to foster connections and celebrate the enduring ties between Australia and Indonesia.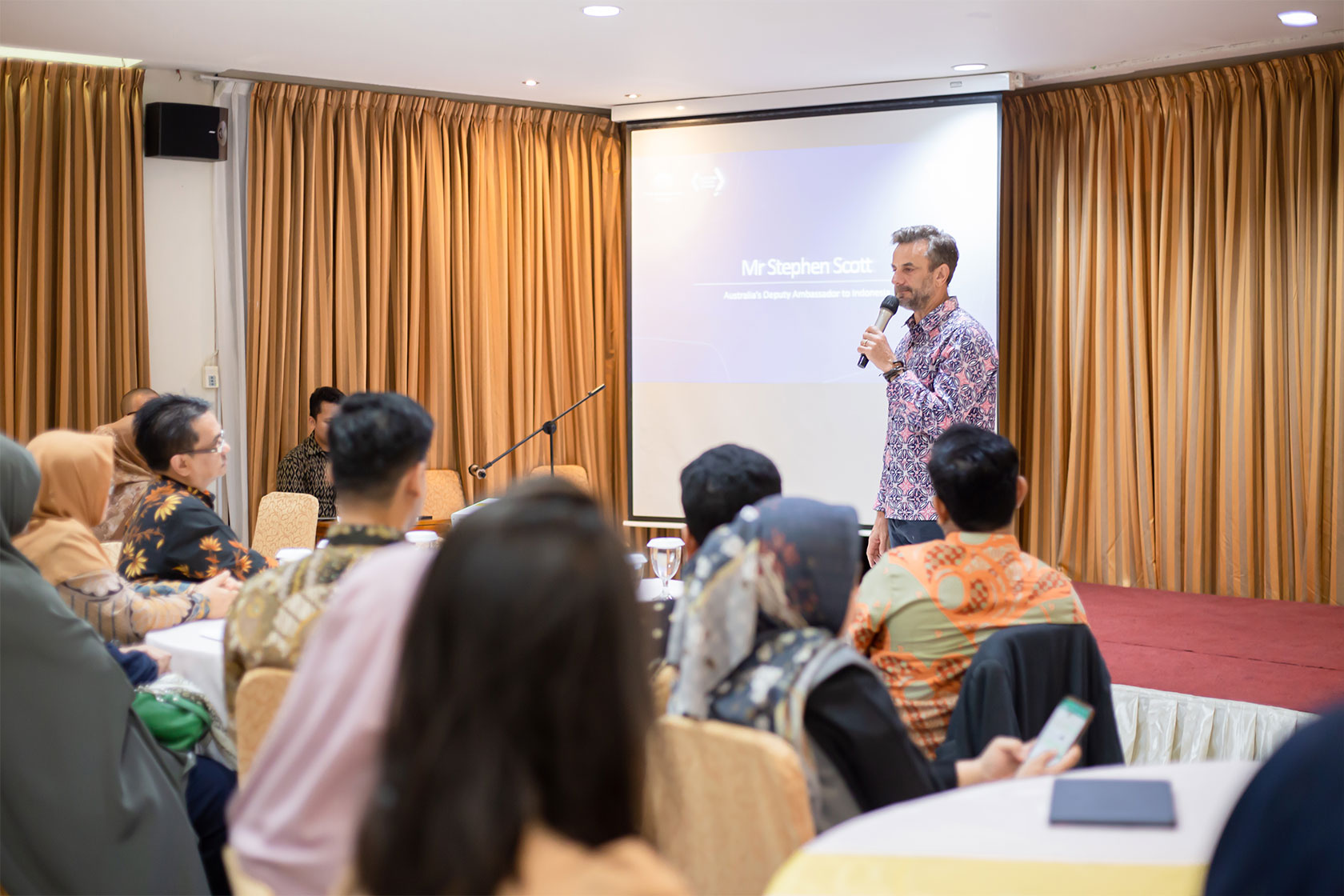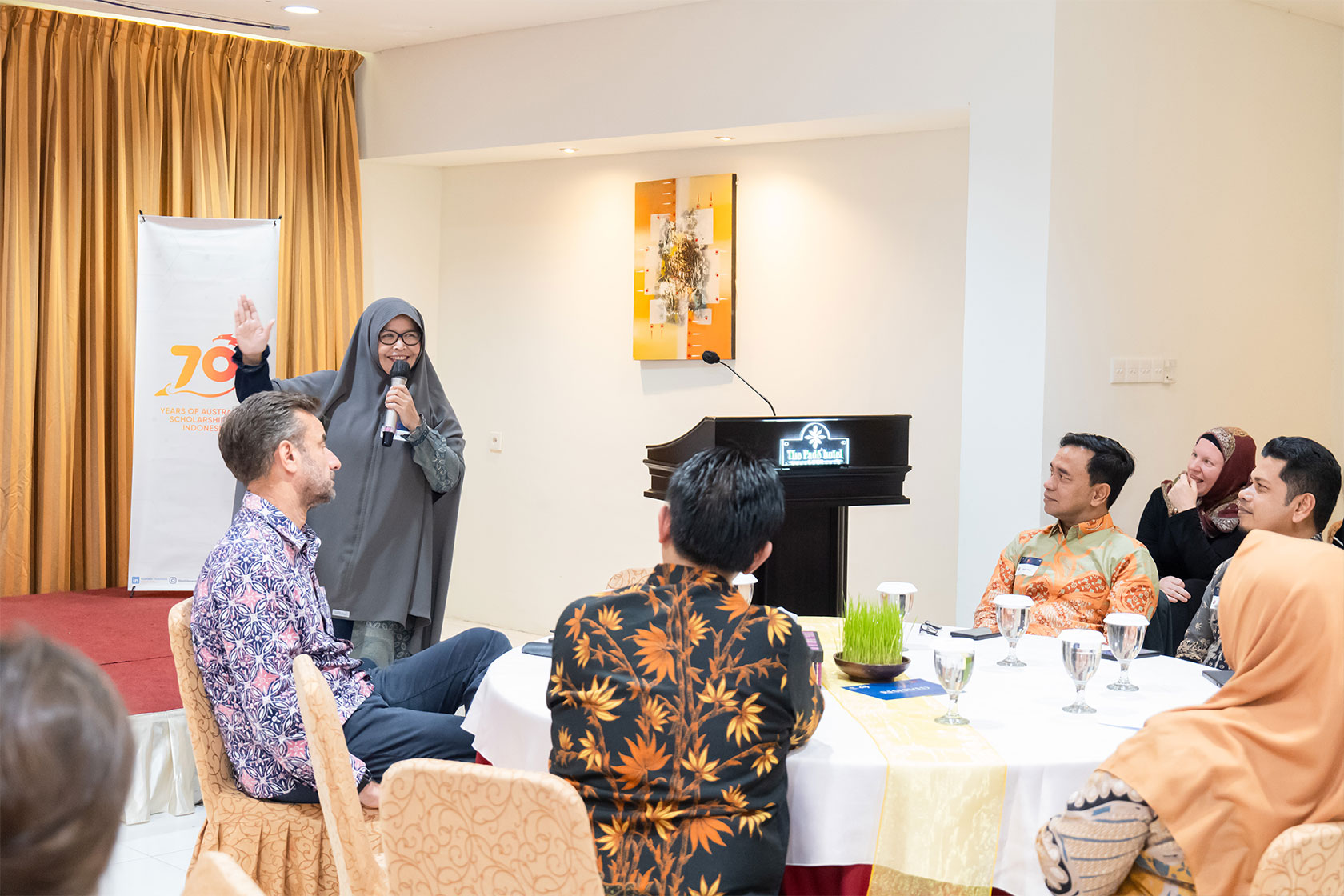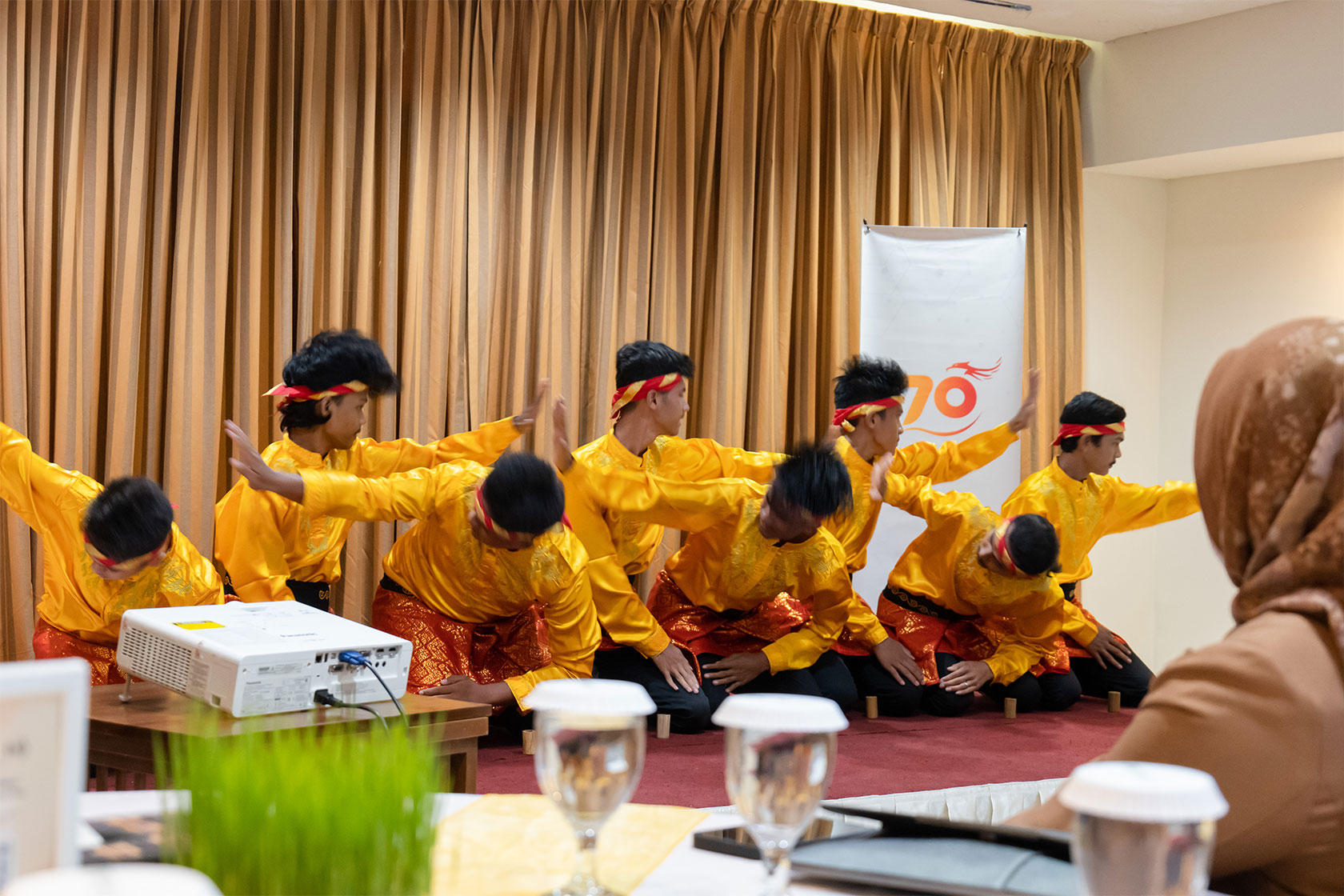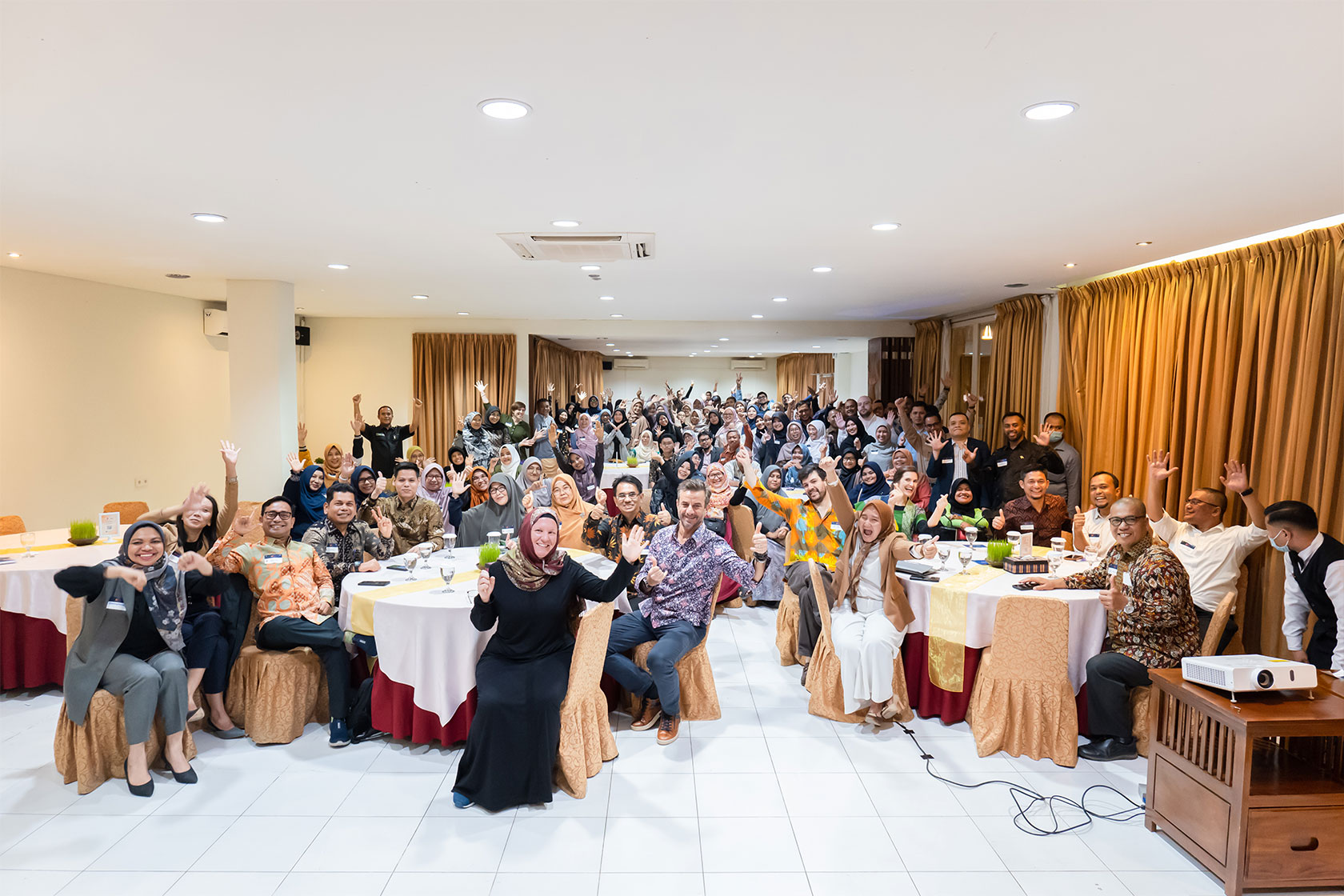 Share this article on:
---
Related News

Back to Top