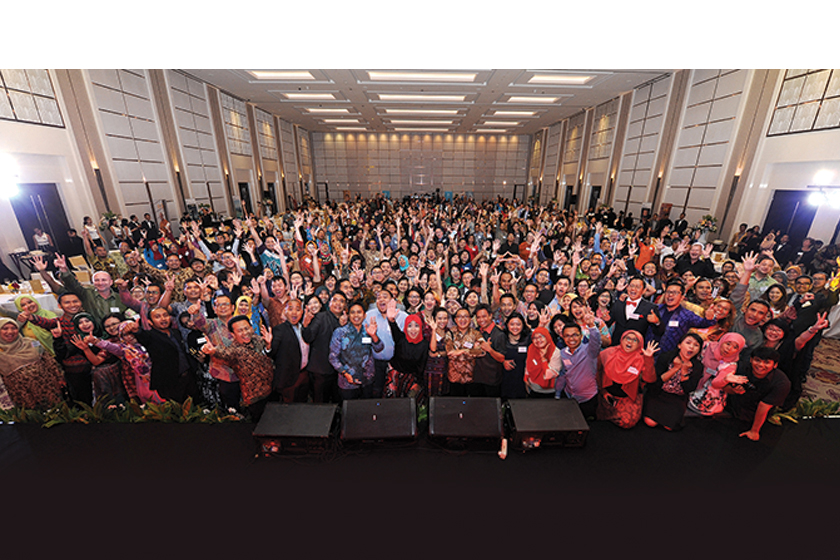 26 Mar 2017
Annual Alumni Gala Dinner Celebrates Alumni Awards 2017
Five-hundred Australian alumni celebrated the success and achievements of many Indonesians who recently returned to Indonesia at the annual Alumni Gala Dinner in Jakarta on Saturday 18 March 2017.
The dazzling gala dinner was equally entertained by the powerful voice of Bunga Citra Lestari and the hosting by Rian Ibram and Patricia Gouw, clad in couture black dress designed by Australian alumnus Anthony Tandiyono.
The positive and enthusiastic energy in the room peaked when three winners of Alumni Awards were announced in the evening. The trio demonstrate the calibre of what Australian alumni are achieving in Indonesia.
Mouly Surya, an award-winning writer and film director, won the Alumni of the Year in recognition of her exceptional efforts, flair and dedication in promoting Indonesian cinematography. Her contributions have received much attention, both in Indonesia and on the international stage.
Fendi Liem, Managing Director of PT Selaras Daya Utama (Sedayu), won the Innovation and Entrepreneurship Alumni Award, for his leadership in developing cost-effective, renewable solar energy for the benefit of the Indonesian community.
The Outstanding Young Alumni award went to Fahd Pahdepie for his inspiring contribution and impact at a young age as an accomplished writer and a player in the creative and digital media industry.
Paul Grigson, Australian Ambassador to Indonesia, encouraged alumni to share first-hand accounts of their experiences studying in Australia.
"There's nothing more persuasive for someone who is thinking of studying in Australia than someone who has been there," he said.
"So I encourage you to encourage others to study in Australia, not only because I think it is important for Indonesia and Australia in terms of the relationship to have these connections but because international students in Australia are very important to us."
He added the Australian Embassy in Indonesia would continue to hold alumni events to stay in touch and build stronger connections between Australia and Indonesia.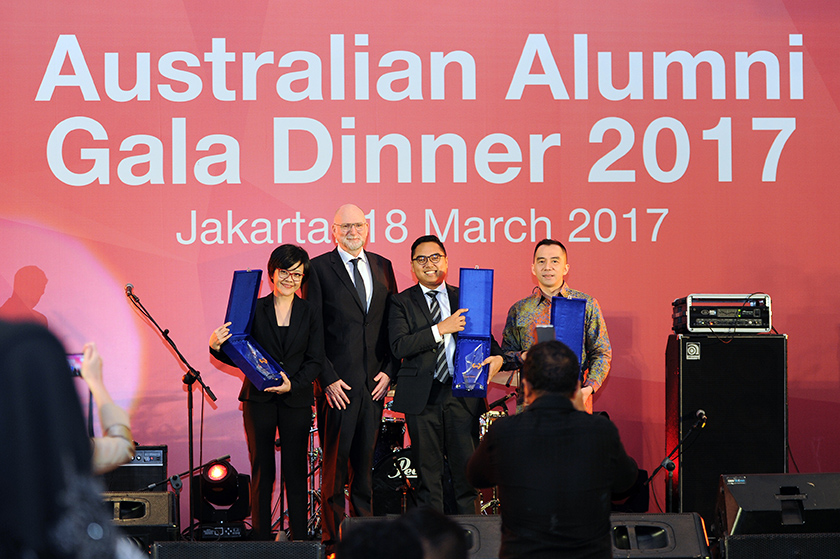 Share this article on:
---
Related News

Back to Top