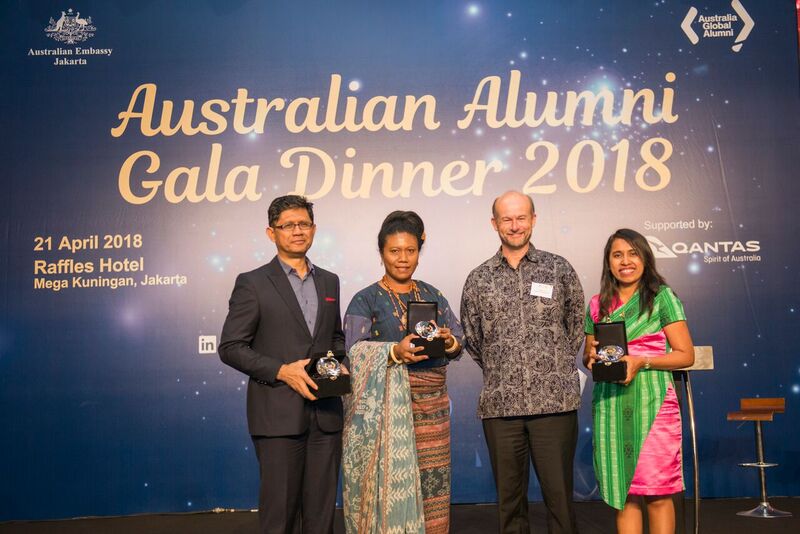 23 Apr 2018
Australian Alumni Gala Dinner 2018: A Celebration of Friendship and Achievements
The Australian Alumni Gala Dinner celebration has become one of the most anticipated alumni events. The event held on Saturday brought together nearly 900 recently returned alumni, university representatives and stakeholders.
At the event, Australian Chargé d'Affaires to Indonesia, Mr Allaster Cox, presented the 2018 Alumni Awards, which recognises the significant contribution made by alumni in their chosen professional fields. The winners of the 2018 Alumni Awards are four exceptional individuals who have risen to the highest levels of public service, launched successful companies and made significant impact to communities.
"I'm particularly pleased to congratulate KPK Commissioner Mr Laode M. Syarif as our Australian Alumni of the Year," Mr Cox said.
Mr Laode Syarif, a QUT and University of Sydney alumnus, has been a Komisi Pemberantasan Korupsi (KPK) Commissioner since December 2015. He is widely recognised for his contribution to anti-corruption, good governance and environmental law in Indonesia.
Mr Andy Zain, a Monash alumnus, won the Innovation and Entrepreneurship Award. For almost 20 years, Mr Zain has been an entrepreneur, executive and advisor and involved in setting up businesses for several high-growth startups such as migme, Vuclip, Deezer, UC Browser, Cekaja, and Qerja. He is the Director of the Jakarta Founder Institute, the Chairman for MobileMonday Indonesia, and the founder or initiator of Indonesia FinTech Association.
A University of Western Australia alumna, Ms Hermina Manlea, won the Outstanding Young Alumni Award. She was the executive producer for an award-winning nationalist film called UNU – telling the realities of living in border areas in Indonesia. UNU featured the popular inspiring song "Aku Cinta Negriku".
Ms Alfonsa Horeng, who completed a fashion course at QUT, won the Promoting Women's Empowerment Award. She is the Founder and President of Women Weaver's Cooperatives – groups that use organic materials to preserve and develop Flores Ikat weaving. Her organisation has been credited with empowering 863 women weavers in 17 villages.
"I hope the winners' success stories inspire our other talented alumni to continue to make significant contributions to their organisations, communities and country," Mr Cox said.
The Gala Dinner was a night of celebration, sharing the memories, stories of good times and strengthening the alumni network in Indonesia. MCs Ernest Prakasa and Patricia Gouw kept the energy high, and guests were entertained by renowned pop singer-songwriter Raisa Andriana famous for her ballads.
Here are some highlights from the event: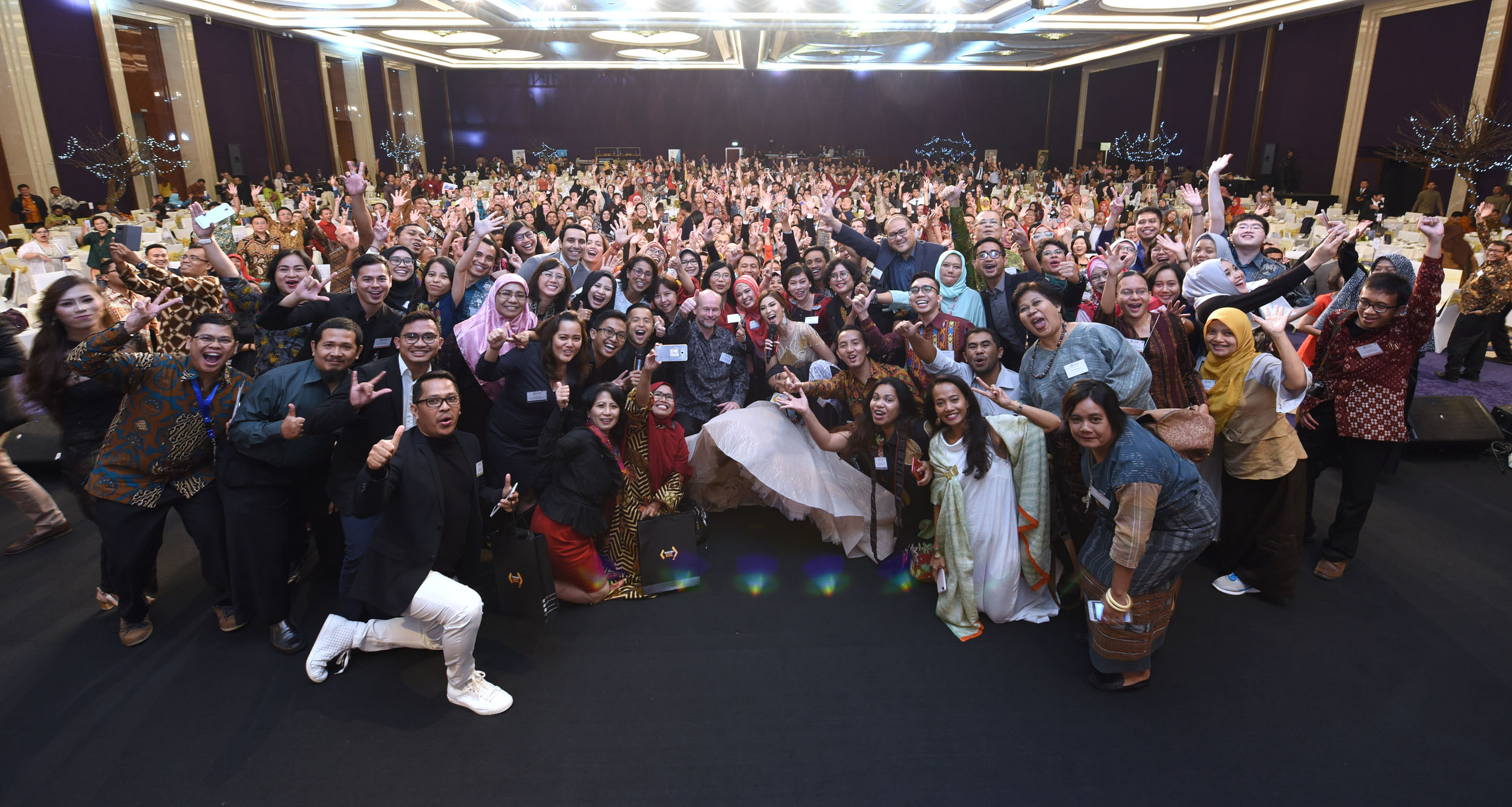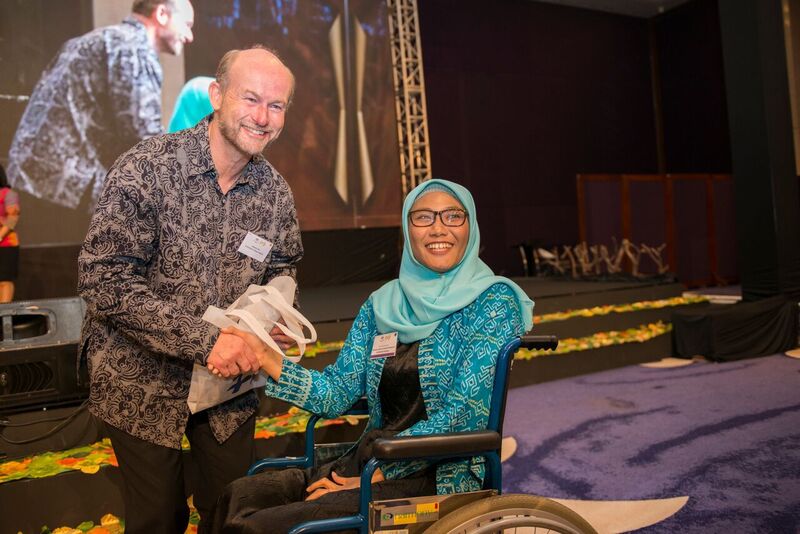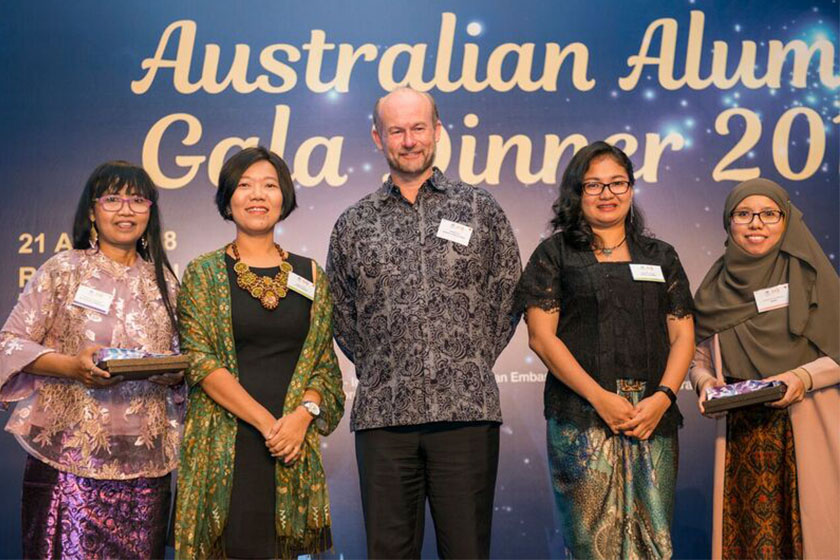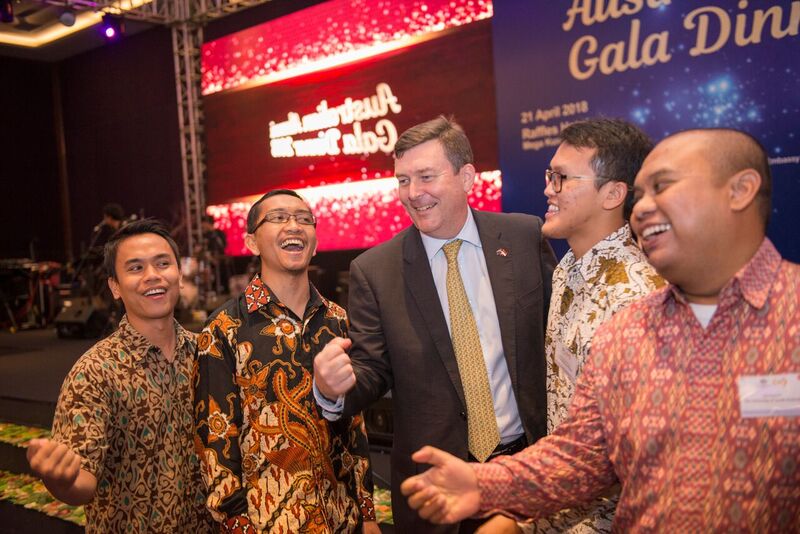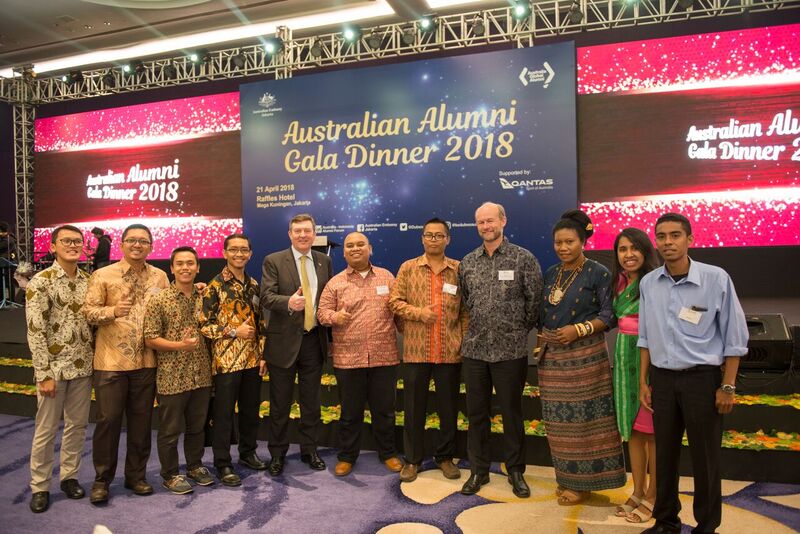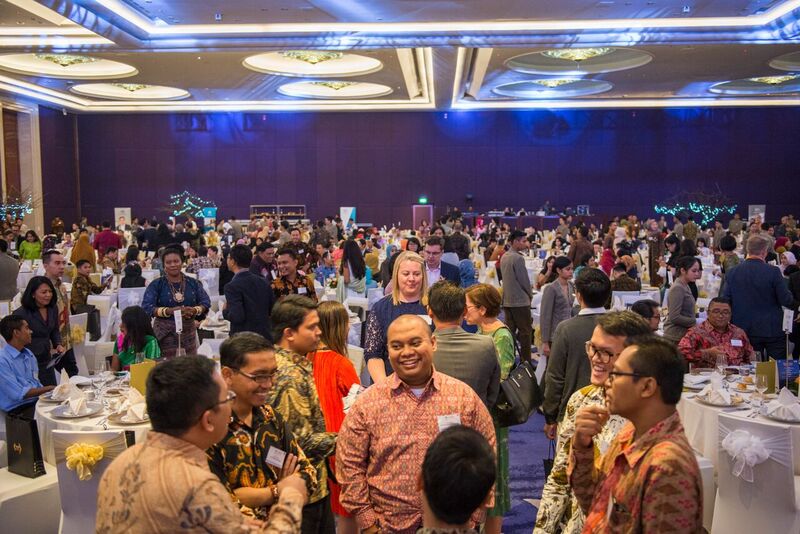 Related News