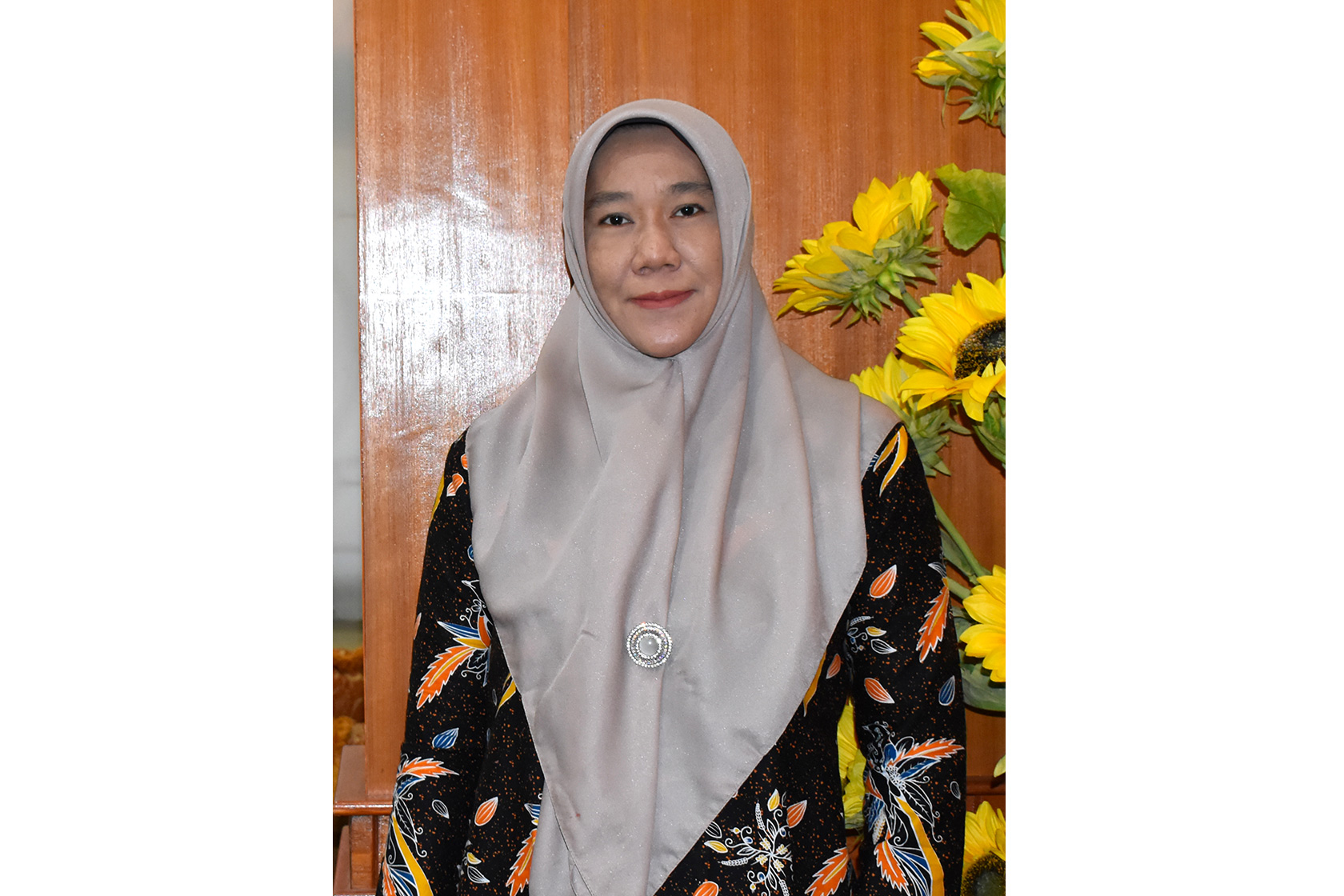 08 May 2023
Fitri Zakiah and the Admirable Dedication to Serve Her Home District
Since she was still in high school, Fitri Zakiah knew that she wanted to serve as a civil servant in her hometown of Belitung Timur, Bangka Belitung Province, in the southern part of Sumatra Island. She was interested in governance issues and wished to contribute to the improvement of Belitung Timur, which drove her to take up Government Studies as her undergraduate major at Gadjah Mada University in Yogyakarta.
However, few prepared her for the nitty gritty and the high complexity of administering a newly established district in a new province. Bangka Belitung was named a new province in 2000 after previously being a part of South Sumatra Province, and Belitung Timur became a new district three years later.
"When I was appointed as a civil servant in 2006, I was assigned to the regional autonomy division, focusing on governance. I was part of the team that coordinated license, space and area utilisation. These have to be planned meticulously and wisely to minimise conflicts, natural disasters, environmental degradation, and disturbance to economic and social cohesion," said Fitri, 42, who currently serves as the Secretary of Belitung Timur Regional Council (DPRD).
It was proven to be a Herculean task amid rampant conflicts related to administrative borders, with overlapped borders with neighbouring districts and customary villages, as well as the lack of regulations on mining areas, despite the fact that the province is rich with tin.
Fitri looked for solutions to these intricate issues and found the answer to be urban and regional planning. She found out that Australia Awards in Indonesia, in collaboration with the National Development Planning Agency (Bappenas), was offering a double degree program called Split-Site Masters Program (SSMP) on urban planning at UGM and Curtin University in Perth.
"I was seriously focusing on community development, which is very strategic for sustainable development. At that time, Australia was massively campaigning on community development, with the concept of people power, as well as the emphasis on the resources and potential that we have and optimise them instead of focusing on the problems. So, it was a perfect match," said Fitri, who enrolled at the SSMP in 2012.
The Importance of Strategic and Non-Verbal Communication
Returning home, Fitri found herself in a reverse culture shock, constantly navigating the hierarchic and bureaucratic nature of government institutions. She was so used to having freedom of expression and not having to worry about offending her counterparts in discussions in academic settings, only to discover that the same way cannot be applied back home.
"Going back, I have to be careful in saying no. There are things that should be considered regardless of my intention to become open and objective in conveying my opinions and creating good policies. It's not so much my gender but my level at the workplace that matters. Which echelon I'm at or whether I'm a decision maker or not, these are the things that people see to take others seriously," said the mother of two.
Fitri then opted to document her opinions and analyses in writing, recording everything on paper—submission, notes, location survey results, recommendations, and so on. These have turned out to be utterly useful in avoiding time limits during verbal discussions and meetings and preventing misunderstandings.
"If it's documented well, we can trace the weak points and the accountability whenever there are issues. It is also to avoid the accusations that officials are taking bribes when deciding on something or issuing policies because the evidence is clear," Fitri asserted.
In terms of community development and people power, she learned the importance of embracing local figures in creating policies or detailed urban spatial planning. Up to two years ago, she said, there were still issues in setting up administrative borders due to resistance from customary villages.
"It is crucial to approach local figures, who will explain to the people that the administrative borders will not disrespect customary borders. If we have clear administrative borders and detailed urban planning, we can create more liveable places," said Fitri, who has participated in an internship on the new urban agenda at Ritsumeikan Asia Pacific University in Beppu, Japan.
The absence of administrative borders made it difficult to create detailed planning and regulation, she said, which led to problems in space and area utilisation and environmental destruction. An example was in 2017, she added, when flash floods occurred due to worsening deforestation, creating huge social problems.
Taking Advantage of Australian Networks
Joining WhatsApp groups is often a hassle, but in the case of Fitri, it has proven beneficial as her Australian alumni networks helped a great deal in her agenda to improve Belitung Timur. Through group chats, she has reached out to researchers and academicians from universities across the country to create programs like local innovation systems, community empowerment, and tourism.
"We have UNESCO Global Geopark sites here in Belitung. The Australian alumni networks in universities and government ministries show concern about the potential of the parks and how to preserve the biodiversity there. This is in line with our plan to improve tourism so that we no longer just rely on mining, which is not sustainable," Fitri said.
"Belitung is only 45 minutes of flight away from Jakarta. We are adjacent to Singapore, but how come we are not as advanced as our neighbouring country? We used to be part of the spice trails," she said, referring to the heyday of Indonesia as a spice global source back in the 15th-17th century.
Fitri also reached out to the West Australian government for a sister city program, as the state has implemented good mining practices that work side by side with tourism and other programs.
"I hope the Western Australian government would be willing to share their knowledge and funding for us. I really wish to improve Belitung's tourism, not just to create a new Bali, but to implement more sustainable tourism," she said.
Share this article on:
Related Article

Back to Top