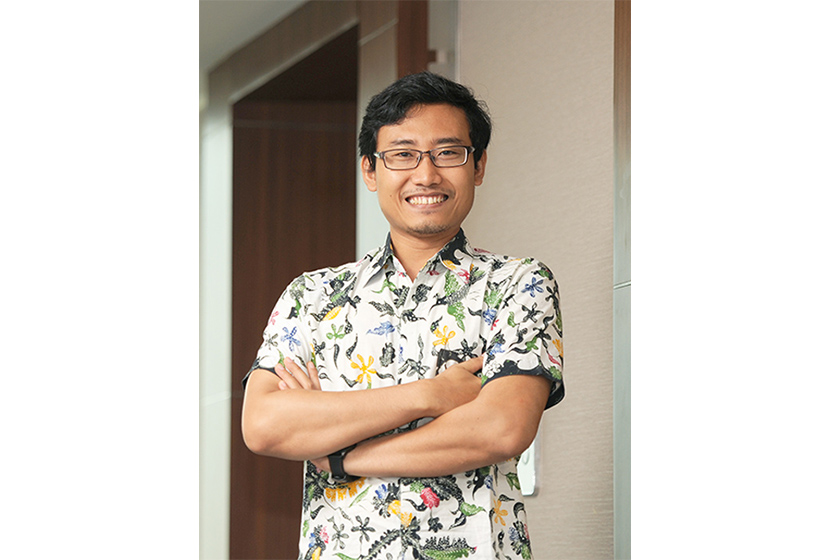 08 May 2018
Developing Course Modules for Creative Farm-preneurship in Indonesia
Project Leader: Dhimas Utomo
University: The University of New South Wales
Lead Organisation: PT. Kampung Kearifan Indonesia
Collaborating Organisations: Work Together Foundation (Korea)
Project Location : Jawa Barat
Activity Type : Knowledge or technology transfer
Sector : Agriculture
Project Objectives:
To develop course modules for a pilot project for start-up agricultural businesses
To fine-tune the course modules to fit diverse locations across Indonesia
To develop a 7-day course for creative farm-preneurship to roll out across Indonesia
Project Description:
This project will develop the skill sets of farmers in the following areas: creative farm-preneurship and market orientation; farm planning and permaculture design; cultivation and post-harvest processing; production planning, costing and pricing; farm branding, marketing strategy, packing and labelling; agro-tourism from farm to table; and business match-making. It will develop modules for creative farm-preneurship based on the field experience of experts. It will be done in our experimental garden in Bekasi, West Java, in collaboration with local communities. The modules then will be replicated across Indonesia to promote rural entrepreneurship and decentralisation. The core content of the modules is a compilation of day-to-day best practices to help the farmers transforming themselves from mono to poly-culture farm-preneurs. Being a multi-crops farm-preneurs, they will have diversified source of incomes: daily, weekly, monthly, seasonal, and annual. This portfolio of income is key to minimize farm failure and protect the farmers from debt trap. The proven modules will be replicated across Indonesia by combining Field School with experiential learning, entrepreneurial approach and provision of start up capital. We are currently running a parallel pilot project in Ende, Flores to see the early phase of implementation in rural Indonesia.
Project Beneficiaries:
Direct beneficiaires are 10 farm-preneurs who will be trained to be national trainers. In the long run, the proponents will reach out 1 million farmers across Indonesia within 5 years by developing franchise system and friendly apps for the farmers.
Priority Development Area:
Effective economic institutions and infrastructure Social Inclusion Priorities
Links with Australia:
PT. Kampung Kearifan Indonesia and Australia Indonesia Center (AIC) researchers have agreed to extend the collaboration under the on-going research cluster of food processing and value chain development in Indonesia. Australia is a huge market for improved agricultural products from our sites. Successful implementation of the project will strengthen Indonesia-Australia trade.
Relevant Facts:
The number of farmers in Indonesia is gradually decreasing. Farmers' search for more steady income undermines Indonesia's food security. Those who depend on single farm-products will suffer financial losses in poor harvests. Australia is a leader in good practices in farm-preneurship and the use of post-harvest processing technology. Indonesia needs access to advanced knowledge on farm-preneurship and to post-harvest machinery from Australia.
Share this article on:
Related Article

Back to Top