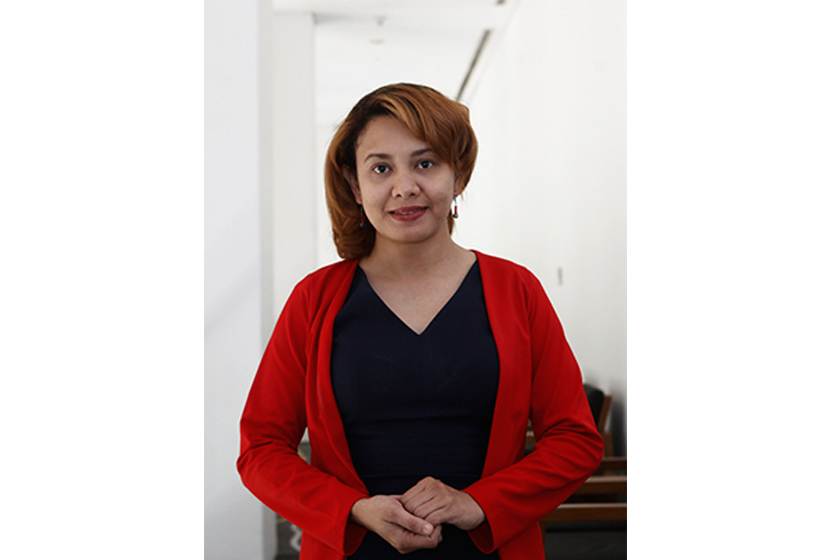 03 Oct 2018
Raising Kupang Regency Communities' Knowledge and Awareness – The Urgency to Eradicate Prevalent Practices of Trafficking in Persons
Project Leader: Ms. Olasri Maboy
University of Origin: The University of Melbourne
Collaborating Organisations: -
Project Locations : Nusa Tenggara Timur
Activity Type : Public awareness campaign
Sector : Economics Education and training, Transnational crime prevention
Project Rationale:
In NTT, statistically, from 2013 until now, there was 231 illegal migrant workers who died abroad as victims of trafficked in persons. In details, there were 31 people in 2013, 21 people in 2014, 28 people in 2015, 46 people in 2016, 62 people in 2017 and up till June 2018 there were 43 people.
Victims of human trafficking are very high in NTT. Not surprisingly, International Organisation for Migration in 2014 placed NTT as the province with the highest cases of human trafficking. In fact, in 2015 alone, there was 1,667 human trafficking cases that happened in NTT and 16 of them were children. If this number is comparing to total of 2,000 – 4,000 migrant workers that are sent out annually– this means that in the same year, about 83,3% of total migrant workers are trafficked victims.
The prevalent practices of human trafficking demonstrate that there is still low awareness and knowledge from the general public about the crime per se, their rights and what access can they utilise.
Human trafficking is an organised crime that needs better and strict law enforcement in terms of punishment for perpetrators. Perpetrators of this crime are sometimes people who are close to the victims, as well as people who are employed by the government. A good case in point was in 2015 - the recruiter for trafficking in persons, are included the outsourcing workers at the Eltari Airport in Kupang. When the officials are involved in human trafficking practices, it is even more difficult to combat the practice of human trafficking. One of the best approach is by strictly applying the regulations so that it becomes deterrent effects for others who intend to commit similar crime.
Project Description:
This project encompasses five key activities. Firstly, collecting and analysing data to gain a better understanding of how many people work as migrant workers, as well as previous illegal migrant workers and total trafficked people. This stage is very important because there is limited valid data regarding migrant workers and human trafficking. Secondly, conducting campaign awareness. There will be a coordination with the Timor churches community (SINODE) as well as with Catholic churches community (Keuskupan Kupang) to disseminate information through churches about human trafficking. This stage also encompasses a process of compiling modules and leaflets as well as designing banners and having them ready. Thirdly, a-one intensive dissemination day for 8 chief villages that are fragile to human trafficking businesses. This opportunity will be used to firmly emphasize a need to have holistic and synergetic approaches in combatting human trafficking. Relevant authoritative institutions such as Kupang regency department of manpower and transmigration, police department as well as immigration will be involved. Fourthly, conducting an 8-days community discussion in 8 villages in Kupang regency. This stage will solely be delivered by the team and involve recruitment agency as well as 'success' former migrant workers. Apart from human trafficking materials, this discussion will also provide the information and pre-requests to work legally. This opportunity will also be utilised to enlightens the labour worker as well as potential migrant workers about the knowledge of how crucial to work legally and being registered. In this attempt, once migrant workers are abroad, they are more likely to report once there are being inhumanly treated such as being be let to sleep outside with the pets or if their salary is not paid. Sometimes people are silent because they just do not know that it is not the right thing. This stage will also be utilised for distributing pamphlets and modules, as well as leaflets. Finally, in pursuing and irrespective of the outcomes, the project will be collaboratively monitored and regularly evaluated to ensure its perseverance and success.
Project Beneficiaries:
120 people in 8 targeted villages will escalate their knowledge about human trafficking, procedures, rights and responsibility as migrant workers.
8 head of villages will improve their performance regarding human trafficking.
Priority Development Area:
An inclusive society through effective governance
Links with Australia:
-
Share this article on:
Related Article

Back to Top