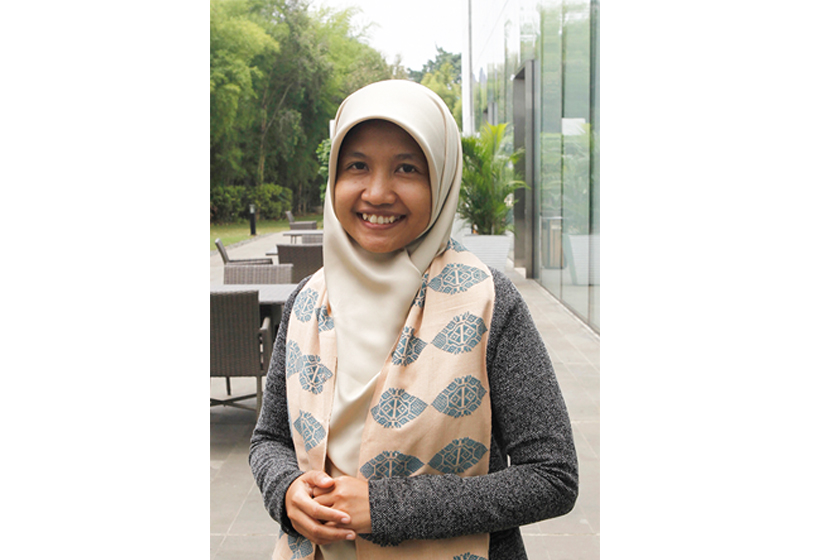 09 Oct 2018
Eco-Hand Weaving: From Nature to Nurture
Project Leader: Mrs. Lale Fatma Yulia Ningsih
University of Origin: University of New South Wales
Collaborating Organisations: Jaringan Perempuan Usaha Kecil (JARPUK ) RINDANG Kabupaten Lombok Tengah, UNIVERSITAS MATARAM
Project Locations : Nusa Tenggara Barat
Activity Type : Community development activities
Sector : Small and medium enterprise development Human resources development, Education and training
Project Rationale:
Hand weaving is a distinguished culture in southern parts of central Lombok NTB, especially in desa Setanggor in which the project will be implemented. Researching on how the younger generations of the district valuing the culture, however, it has been found that not so many of the youngsters continue doing so. It has also found that most of the hand-weavers use synthetic coloured thread in the process which is detrimental to both the environment as well as the weavers' health. The village, in fact, has an abundant natural resources for the thread colouring.
Our organisation has been encouraging high school graduates of the village to pursue their tertiary education through our programs. We consider parental involvement and empowerment are two key elements of successful implementation of our projects. Therefore, through tackling financial burden the parents encountered, it will ease the high school graduates' journey to pursuing higher education.
We choose Setanggor Village to implement the current project since the problems faced by the weavers are quite more complex. As such, the hand weavers purchased too expensive synthetic thread leading to massive loans the weavers have. Meanwhile, the youngsters could not continue their study since the money earned from weaving is insufficient.
Project Description:
We aim to develop 6 modules for eco-handweaving through eco-thread colouring based on the field experience of the experts (JARPUK RINDANG). It will be delivered in desa Setanggor of Central Lombok as our organisation village-based implementation. Also, the village has been chosen as a halal tourist destination, winning several national awards. The modules will then be replicated across the district to promote a back to nature trend of hand-weaving. Additionally, upon Eco-shop establishment, the team will deliver a two-month English for tourism course towards the 8 karang taruna members while the 10 hand weavers will produce the eco-threads during that that period.
Being recognised as an eco-handweaving centre, the village's hand weavers will have diversified sources of incomes: weekly, monthly and annually and will help them avoid debt trap in the future. Moreover, through eco-colouring, production cost could be reduced while the product valued higher in the market. Also, through English tourism course, it is hoped that the young eco-hand-weaving entrepreneurs could promote the products and compete in international market. The proven modules will then be replicated and suggested to the local authorities to be more promoting eco-handweaving to the youngsters in order to keep the culture intact as well as to reduce the use of synthetic colorant.
Project Beneficiaries:
-10 conventional hand-weavers (all of them are females)

- 8 Karang Taruna members
Priority Development Area:
Human development for a productive and healthy society
Links with Australia:
-
Share this article on:
Related Article

Back to Top