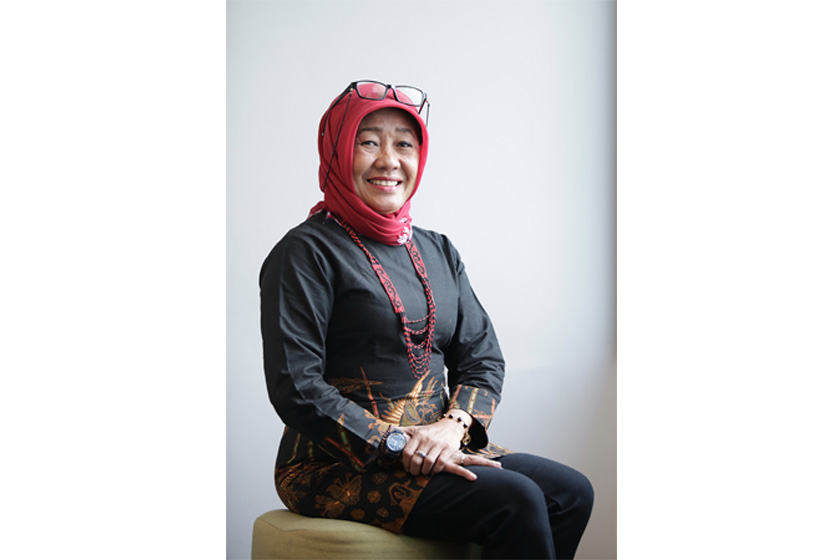 18 Apr 2019
Puzzle Compliance with TB
Project Leader: Senyorita Rosliana
University of Origin: Short Course, Burnet Institute
Collaborating Organisations: -
Project Locations : Mimika, Sarmi, Jayapura - Papua; Kaimana - Papua Barat
Activity Type : Training, workshop or seminar
Sector : Public health, Health services
Project Rationale:
The Papua Province and West Papua Province are the easternmost provinces in Indonesia. These provinces are Daerah Terpencil, Perbatasan dan Kepulauan (Remote Areas, Borderlands and Islands), which have different characteristics from the western part of Indonesia. Remoteness of the region, cultural customs, low level of education, low quality of environmental sanitation, low income of the community become a very possible picture for the easy transmission of TB. This situation is reinforced by high Lost to Follow Up (LFU), non-compliance in treatment, and the presence of drug resistance.
Data shows that in 2017, Papua Province has 3620 TB cases while in West Papua Province there were 3473 cases. It indicates that the Papua Province and West Papua Province (Jayapura Regency) are still a significant contributor to TB cases in Indonesia. There were still LFU in Papua Province for 25.9% of cases of TB treated while in Jayapura Regency, the LFU was 23.2% of cases of TB treated in total.
Project Description:
The relationships among patients, families and health workers are highly expected to help treatments for patients with TB. But often, a lack of staff approach, communication and language skills, as well as a lack of patients' ability to understand TB treatment are becoming obstacles. For this reason, in order to equalize the perceptions of various parties involved, special facilities/tools were made to facilitate understanding of TB treatment using the language of images.

We are innovating with tools such as "TB Compliant Puzzle". This puzzle is in the form of a numbered circle of stickers that can be attached to a picture card with a human lung. Every day after the patient takes the medicine, the patient must attach a circle of stickers in accordance with the order of numbers and colors. The number of sticker rounds is adjusted to the amount of medication that must be taken during TB treatment. The color of the sticker circle is adjusted to the color of the tablet the patient must consume. Patients are expected to complete treatment along with the fulfillment of a lung image with a sticker.
Purpose of Puzzle Compliance With TB
1. Improving Compliance with Medication for TB Patients.
2. Reducing LFU in Sensitive TB patients in the Puskemas
3. As an Educational tool for TB Patients and PMO.
4. 4. As a means of communication in TB patients and heath care to see the progress of treatment
Project Beneficiaries:
Mushroom farmers will be equipped with skills to be part of the production process. This way, the farmers will have extra income and could hire more employees. Currently, those beneficiaries consist of 270 farmers, 64% of them are women.
Priority Development Area:
Human development for a productive and healthy society
Links with Australia:
-
Share this article on:
Related Article

Back to Top