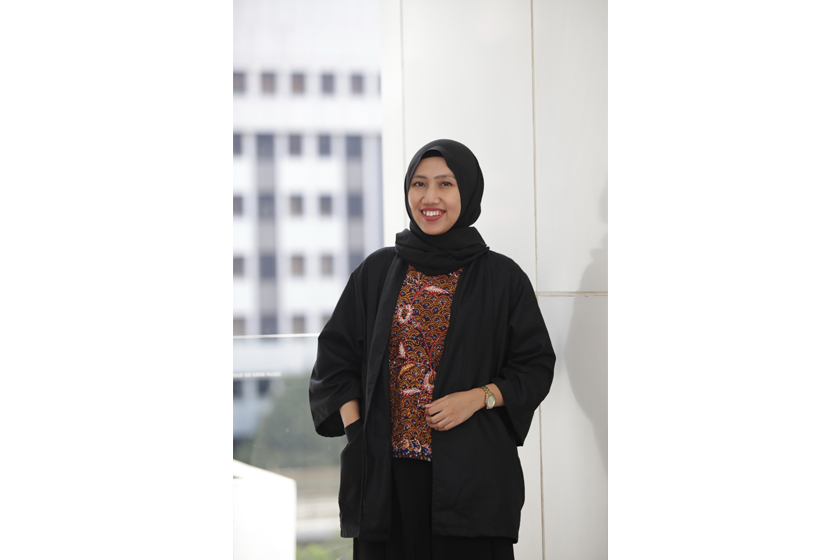 27 Nov 2019
Tune Map: Assistive technology development for visually impaired people and participatory mapping to raise awareness about disability and accessibility in Bandung, West Java
Project Leader: Mrs. Gita Nofieka Dwijayati
Level of Education and University: Short Course, Flinders University
Collaborating Organisations: ITMI (Ikatan Tuna Netra Muslim Indonesia)
Project Location: Bandung, Jawa Barat
Activity Type: Research & development and innovation
Sector: Disability services
Project rationale
Indonesia has the second highest rate of people with blindness in the world, with around 1.5 percent of the population, or 3.5 million Indonesian, listed as legally blind. Unfortunately, there are so many barriers exist in cities where they live such as motorbikes parked on the sidewalks, potted plants, holes in the sidewalk, no step-free access, and uneven ground. This condition is also worsened by the lack of awareness about disability and accessibility in Indonesia. The whole situation has inspired us to initiate change and empower people with visual
impairment. We plan to develop TUNE MAP a mobile-based assistive technology to navigate people with visual impairment to travel independently within their city.
By developing a mobile platform to crowd-source information about city accessibility and to navigate people with visual impairments, we enable pedestrian to report inaccessible pavements and facilities within the city by uploading pictures of the obstacles. The shared reports then will be analyzed as information to navigate people with visual impairment and empower our local governments to do data-driven and inclusive city planning. Tune Map promotes digital advocacy which allows citizens around the globe create a safe and accessible urban environment by participating in monitoring as well as in data collection. Through this app, we bring people together to play an active role to create inclusive cities and convey the message that accessible environment, while particularly relevant for people with disabilities, has indirect benefits for a broader range of people including themselves.
At the moment, we have collected more than 2200 reports in Bandung from more than 300 early users. We have been working closely with visually impaired communities to develop the accessible app for them. It is mentioned that Tune Map has two main functions: reporting platform and navigating platform. We have nearly done develop our reporting platform but for navigating platform, we only have our research ready and will be starting with the development phase. Therefore, we propose the development of assistive technology for AGS so our project can move further.
Project Beneficiaries:
60 people with visual impairment
150 youth and local citizens
Priority Development Area:
An inclusive society through effective governance
Link with Australian organisation: -
Share this article on:
Related Article

Back to Top