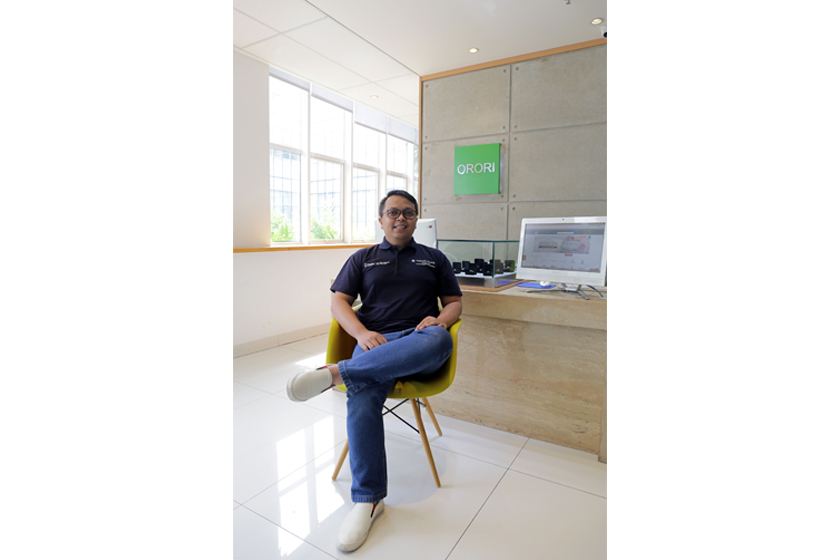 22 Jan 2020
Solving Problems through New Start-up Ideas
For Endra Marsudi, an alumnus of the Short Term Award Start-up Ecosystems in 2019, Indonesia's large population and complex social and economic challenges make it fertile ground to germinate ideas for new start-up companies.
"In every problem there is always room to create an opportunity, and Indonesia has a lot of problems, which is good," said Endra. "For instance, the waste problem in Jakarta. We could develop a start-up company that offers a service to recycle waste into something valuable.
"After that we'll see if the idea is scalable and has sufficient economic value to be developed into a sustainable business," added Endra, who works as the marketing director for PT Orori Indonesia (orori.com), a market place for jewellery and gold bar trading.
Early last year, Endra joined orori.com and an e-commerce operation in gold trading, PT Paladium Karya Indonesia, as the marketing director. The company operates a digital gold saving application, e-mas.
Before joining orori.com and e-mas, Endra was co-founder and Chief Executive Officer of PT Global Foto Travel, which offers travel photography services to travellers through the online store called Frame A Trip.
In this environment, Endra said, ideas for start-up companies in Indonesia are richer than those in developed countries where the markets are already organised and stable.
Fuelled by more than 140 million active internet users, Indonesia's digital start-up industries have grown from only a handful of companies prior to 2007, to 992 companies by 2018, according to the Indonesian Agency for Creative Economy (BEKRAF).
In the Google-Temasek e-Conomy SEA 2018 report, Indonesia's digital economy was estimated at US$ 27 billion or almost 40% of Southeast Asia's total digital economy. It was forecast to reach US$100 billion in 2025, or around 41% of Southeast Asia's total internet economy.
This dynamic environment and its endless possibilities motivated Endra, a digital business professional by experience, to ditch the comfortable corporate life and take a plunge into the country's nascent but highly competitive digital start-up industry.
"In start-up businesses, we need to make decisions fast," said Endra. "If our competitor is pitching something new, we have to decide fast whether to counter it now or make something new. Otherwise, we could lose the competition."
"But if we survive in the competitive environment in Indonesia, the potential to go global is very high. It's one of the reasons why I chose a start-up career," he added.
Endra, 38, who holds a Bachelor of Agriculture from the Bogor Institute of Agriculture (IPB) and Master of Business Administration from the School of Business and Management Bandung Institute of Technology (SBM ITB), found his passion for digital start-ups in an unlikely place: a gold mining camp in a remote district of North Sumatra.
In 2009 he was working there as a business analyst supervisor when the company's human resources manager asked him to make an alternative to Facebook, which was blocked by its IT department. At that time, Facebook was the only after-work entertainment for the workers at the mining camp site.
Endra made a Facebook-like social media, which he named "myremotelife.com". His manager approved it. Later on, the platform was not only used by his colleagues, but workers from other mining companies also joined.
His social media platform became a hit, and the company's HR manager spotted Endra's talent.
"He told me that I have passion for the digital world because 'whenever you talk about digital, your face lights up. Don't you want to try having a career in digital world? If you want to take the risk, it is possible'. What my manager said at that time is still stuck in my head," Endra chuckled.
When an offer came to work for digital and media advertising company PT. Solusi Media Selular in 2011, Endra quickly accepted the job.
His new job offered an opportunity to learn about digital business, and also connected Endra to a community of digital start-up trailblazers, such as Ahmad Zaky, former Chief Executive Officer (CEO) of e-commerce giant Bukalapak and William Tanuwijaya, the founder of Tokopedia. Both companies are now among Indonesia's top four 'unicorns' - or start-up companies valued at more than US$1 billion.
"No one knew Bukalapak or Tokopedia back then. But they did it anyway. We often met to share and learn about digital business," he said.
During this period, Endra also tried to pursue his dream of setting up a start-up company. Unfortunately, his planned e-commerce firm in sporting goods failed for various reasons. With a young family to raise, Endra put his dream on the backburner and took a job offer from electronics manufacturer PT Samsung Electronics Indonesia.
Endra's first start-up experience did not come until late 2016. Hermawan Sutanto, one of the co-founders of Frame A Trip, asked him to help build the company's online marketplace, which connects travellers with a network of photographers in holiday destinations around the world.
The job was challenging. With virtually zero budget for marketing, the brand had to increase the number of users and develop a network of photographers.
Endra tried different strategies to promote the company without spending capital, such as bartering photography packages for sponsors and pitching articles about Frame A Trip to the media. When he resigned in December 2019, Frame A Trip had more than 700 photographers in more than 400 destinations around the world. That compared to just 70 photographers in a handful of cities when he joined in the company in March 2017.
It was during his stint at Frame A Trip that Endra participated in Australia Award's Short Term Awards in Start-up Ecosystem. In April 2019, Endra was among 25 participants who visited Sydney, Melbourne, and Adelaide for discussions with start-up communities and accelerators. In Australia, he witnessed how start-up companies with similar business lines collaborate to create comprehensive solutions.
"For someone who was new in the start-up business, the program gave me new insights and eye-opening experiences," said Endra, who is also working on a start-up company in beauty care.
One thing that drew his interest was how Australian start-up companies have ideas-pitching contests for their employees.
"An employee who has an idea would discuss it in a small group. Then on certain days they presented their ideas in front of the founder who would later choose the winner. This makes the competition within the company more alive and the ideas richer," said Endra.
Endra wants to apply the idea where he works now, believing that Indonesians tend to be apprehensive to voice their ideas.
"I embrace younger employees speaking up with their ideas," he said. "No matter how crazy their ideas are, just speak up. Who knows, it could be turned into something valuable."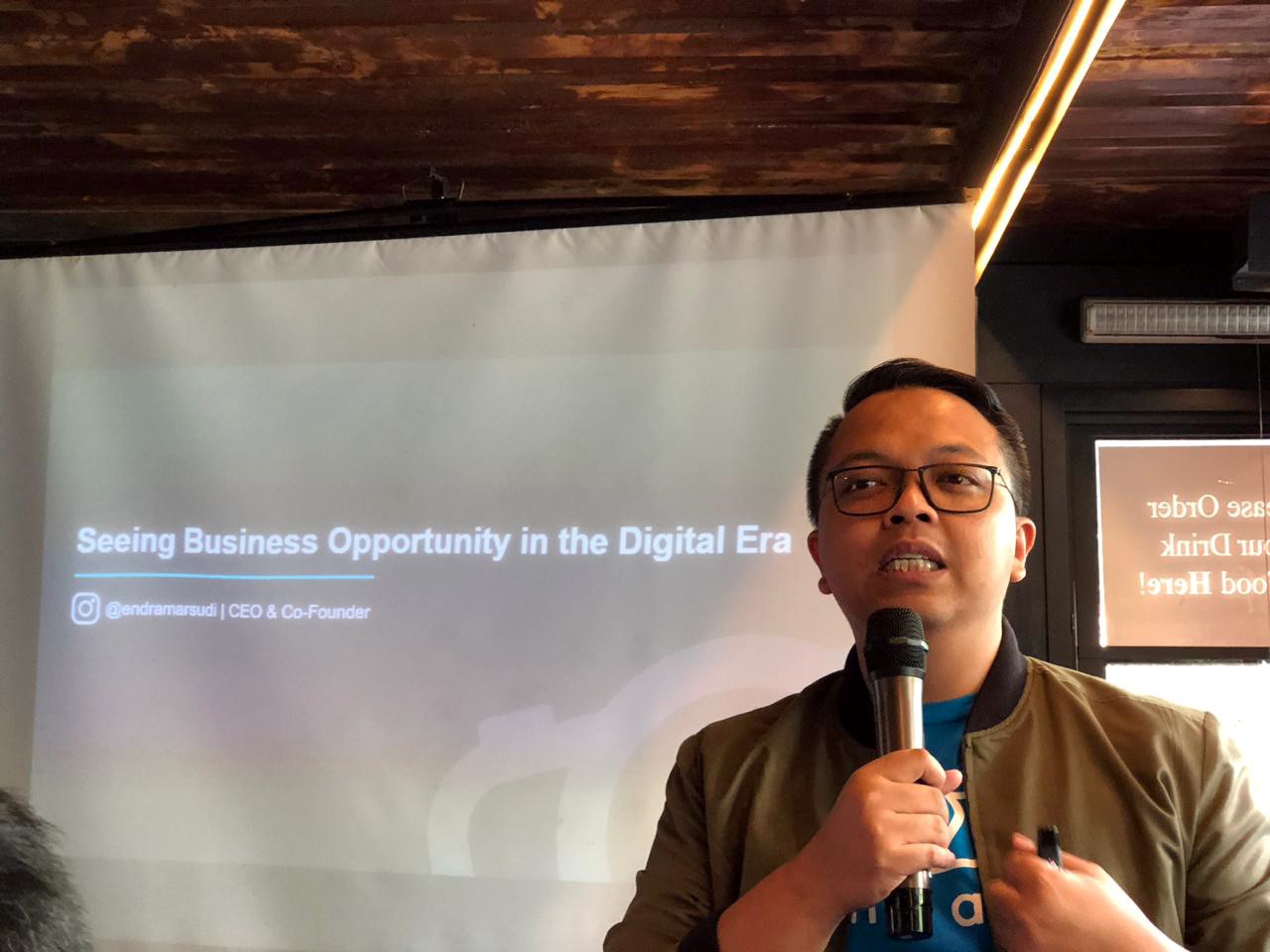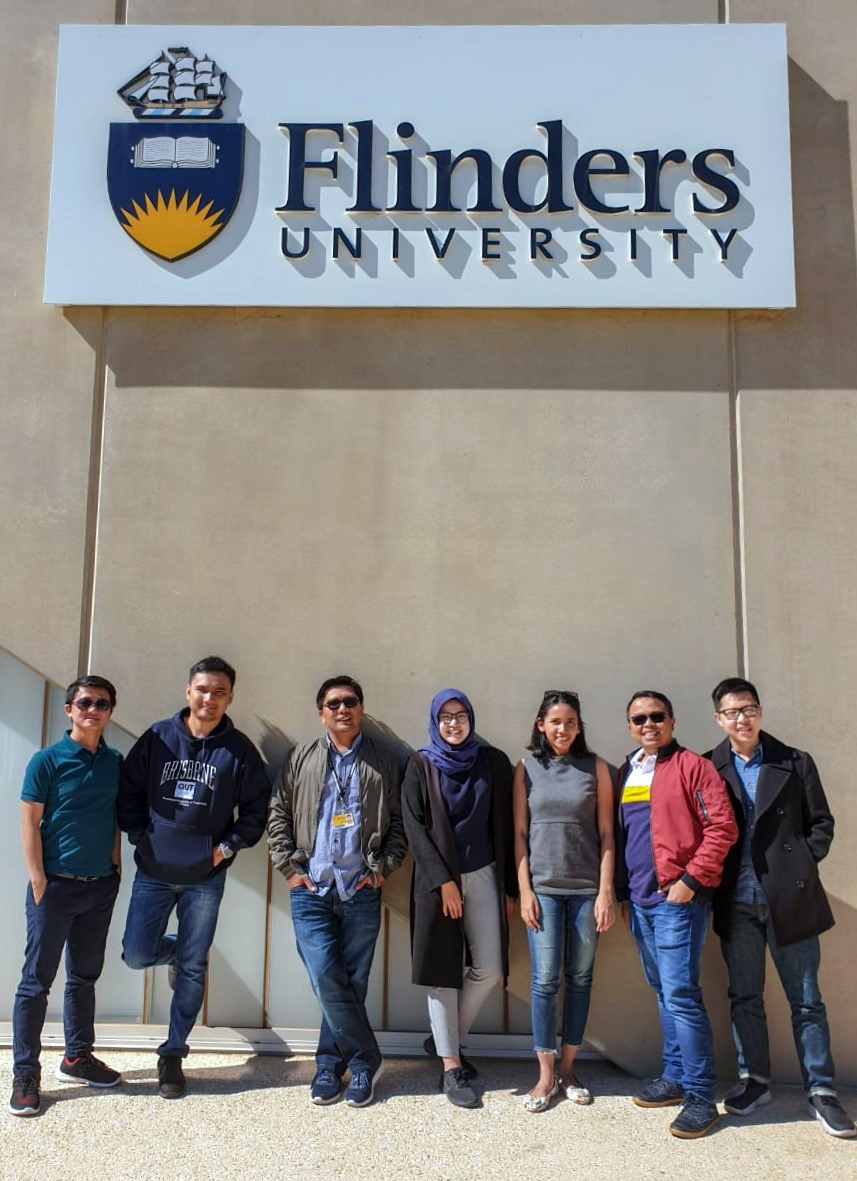 Share this article on:
Related Article

Back to Top