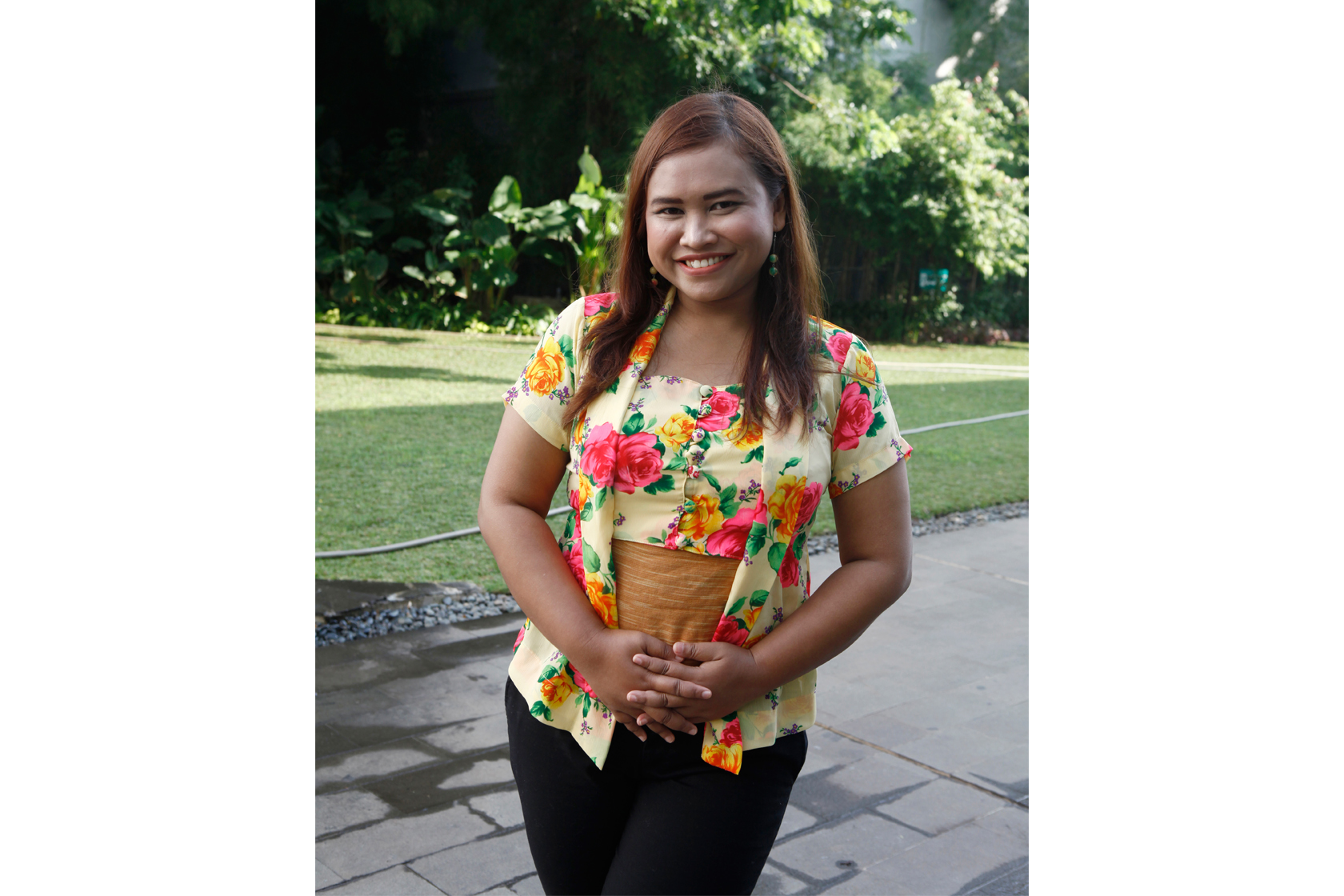 12 Jul 2022
Kristi Praptiwi Uses 'Peacepreneurship' to Combat Youth Intolerance
Australia Awards alumna Kristi Praptiwi has used a combination of social entrepreneurship and peace building activities in the search for a solution to foster tolerance and interfaith harmony among young people.
The "peacepreneurship" project brought together members of the youth group Aliansi Kerukunan Antar-Pemuda Lintas Agama (AKAPELA) in Lombok, West Nusa Tenggara, to collaborate on a campaign for social harmony through youth-led small businesses.
While peacebuilding activities typically only involve awareness-raising discussions, peacepreneurship requires participants to interact with others from different religious backgrounds, for example, for small business mentoring.
"The frequent interactions can eliminate stereotypes," said Kristi, who graduated with a Master's degree in Development Studies from The University of Melbourne through an Australia Awards Scholarship in 2015.
"For example, Chinese Indonesians are often portrayed as stingy, or Muslims as old-fashioned. But in the project, they discovered that the portrayal was not true."
AKAPELA is facilitated by the Legal Aid Foundation of the Indonesian Women's Association for Justice (LBH APIK) for West Nusa Tenggara. The project was funded by the Australian Government through the Australia Awards in Indonesia-administered Alumni Grant Scheme.
Preventing youth radicalism through small businesses
Over the past 20 years, Indonesia has seen several incidents related to terrorism and radicalisation. In recent years, a worrying trend of radical opinion spreading among young people has emerged.
A 2018 poll by Syarif Hidayatullah State's Center for the Study of Islam and Society (PPIM), which included 2,181 students and teachers, discovered that 58.5 per cent of the university and middle school student respondents held radical religious views.
Kristi added that economic issues can also contribute to the proliferation of radical opinion among youth. Many young people are unemployed, making them an easy target for radical groups.
"Radical groups usually promise to give them a job or a house if they join in," said Kristi.
Therefore, the project's primary goal was to reduce youth radicalisation by enhancing participants' abilities and understanding of peacebuilding through small businesses. As a result, the participants could potentially increase their incomes and simultaneously lower the unemployment rate in Lombok, an area that has often witnessed interfaith tensions.
"Young people in Lombok have a lot of potential," Kristi said. "There are many talented young people there, but few of them are being recognised compared to their peers in Java."
The project ran from October 2018 to December 2019 and consisted of three steps. First, a series of training and mentoring sessions introduced the sociopreneurship concept to 112 young people. Sociopreneurship was explained as a business that does not solely focus on profit, but also considers its impact on society and the environment.
"Most of the participants were not yet familiar with the sociopreneurship concept. So, as part of the training, we invited two Australian Awards alumna who have sociopreneurship experience to share with them about the business and what kind of sociopreneurship operates in Australia," Kristi explained.
After the training and the mentorship were completed, the participants were split into two groups. The first group concentrated on local agriculture, while the second set up souvenirs-making businesses to promote interfaith cooperation.
The first group collaborated with local female farmers to plant mint tea for drinks. The second group created tote bags embellished with messages of interfaith peace printed in the native Sasak language, which most people speak in Lombok. The products were sold at exhibitions or directly to their friends.
Once their businesses were up and running, the participants visited selected high schools to talk about their peacepreneurship knowledge, economic potential in Lombok, and business ideas.
When the project finished, many participants set up businesses in their villages to promote economic welfare and interfaith harmony messages.
"There is one participant who is a graphic designer. He makes infographics about interfaith harmony and tolerance. Another participant works with farmers in his village to plant organic red chillies and process the chillies into dry sambal," Kristi said.
Eliminating stereotyping and stigma
Kristi's interest in peace-building issues started when she was young. Growing up in a Javanese-Catholic family in Indonesia, the world's most populous Muslim nation, Kristi often encountered intriguing experiences or questions about interfaith relationships.
"When I was a young child and went to a family gathering, I heard my relatives say, 'Oh, Muslims are this and that'. Or when I had friends coming over to my house, they would ask, 'do you serve halal food?'" Kristi said.
The questions and remarks related to religion irritated her and encouraged her to learn more.
When Kristi studied anthropology for her undergraduate degree at the Gadjah Mada University in Yogyakarta, she learned about religion and interfaith relations in Indonesia.
"Some of the interfaith conflicts in Indonesia had nothing to do with religion. But somehow, when the tension intensified, it involved religion," Kristi said.
During her Master's study in Melbourne, Kristi had the opportunity to widen her knowledge by volunteering and working as an intern at local non-profit organisations.
In between her studies, Kristi volunteered at Save the Children Australia to teach children of African immigrants and at the Asylum Seekers Resource Centre (ASRC) Australia, which empowers immigrants by helping them find jobs and learn English.
She also interned at Orygen Youth Health to assist with research on youth mental health.
"From these experiences, I learned that diversity issues in Australia are complex, partly because it is a melting pot of people from all over the world," she said. "But in Australia, all stakeholders work closely together – the volunteers, the teachers, the government, and the public – to reduce stereotyping and stigma so that immigrants feel welcome when they arrive in Australia.
"I want to learn how to prevent interfaith conflicts. Perhaps if we teach tolerance to children from when they are young, they will understand that Indonesia has a diverse culture and it should not be a reason for discrimination."
Share this article on:
Related Article

Back to Top