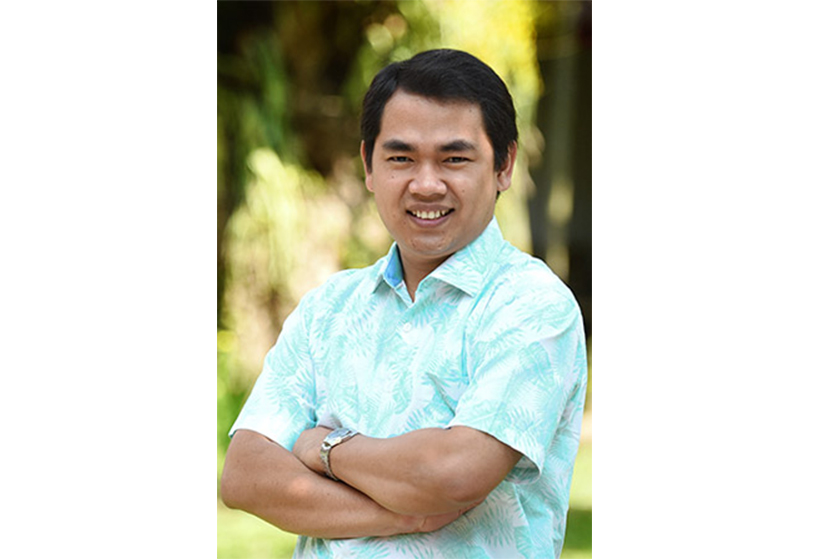 01 May 2016
Maths Wizard leads Disaster Risk Reduction Efforts
When the deadly 2004 Asian tsunami struck Indonesia's Aceh province, it left a permanent mark on Sudi Mungkasi. He promised himself that he would use his mathematical skills to actively promote disaster risk reduction. A 9.5–magnitude quake opened a fault line deep beneath the ocean on December 26, 2014. It triggered a wave as high as 17.4 meters which crashed ashore in more than a dozen countries, wiping some communities off the map in a matter of minutes.
There was no warning as the tsunami hit Aceh's vulnerable coastline, killing 230,000 people. In the past seven years, Sudi has worked with his former Australian professors to develop software called ANUGA for flood mitigation and tsunami warning. ANUGA was started by the Australian National University and Geoscience Australia in 2005, following the devastating tsunami that shocked the world. In ANUGA, 33-year-old Sudi helped develop a "mathematical analysis of rainfall and flood predictions. In the next two years, we aim to optimize a computerized logarithm to speed up calculations." So far, the private sector and some Indonesian state universities have made use of ANUGA software, said Sudi.
"The software has enormous benefits for Indonesia. It serves as flood mitigation. It's free of charge and has an open source approach, meaning, any person or institution who would like to polish up the software is welcome to contribute," said Yogyakarta-born Sudi. "We are confident this software will provide accurate predictions."
In Indonesia, floods are a recurrent problem particularly in Jakarta, where they have paralysed the capital city for days. Adaptive measures have been introduced but it remains an uphill battle.
Sudi's brilliant mind and persistence led him to graduate from Gajah Mada University in 2004 with the highest grade point average among 1,107 graduates. After that, he obtained a Master's degree in Mathematical Science from the ANU. Then he worked in a post-doctoral fellow position in ANU until late 2013.
Outside of his work in ANUGA, he has been a lecturer in Sanata Dharma University in Yogyakarta, Central Java, since 2005. He has earned an outstanding lecturer award in the university three times, including in 2014.
"My time at ANU is the reason for my achievements. I can reap the rewards now, most importantly to be able to compete with international colleagues," said Sudi.
In September 2015, Sudi and two other Australia Awards alumni held an ANUGA-workshop and an international conference in Yogyakarta. About 180 people from 10 countries attended the conference. Representatives from Malaysia, Vietnam, Philippines, India, Germany, Brazil, Jordan were among the nations that participated.
Share this article on:
Related Article

Back to Top