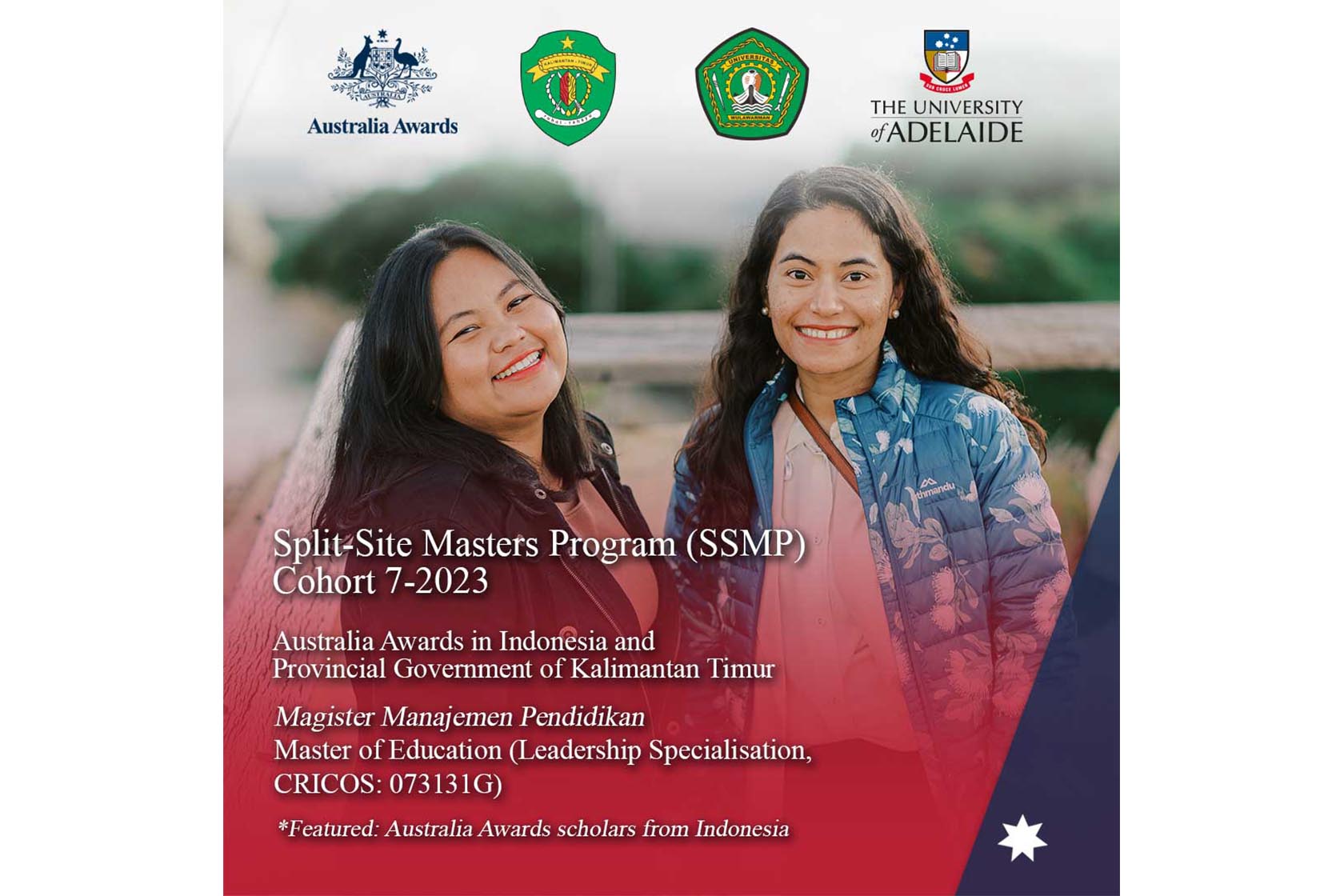 03 Nov 2022
Apply Now for the Split-Site Masters Scholarship Program for the Citizens of Kalimantan Timur
Suppose you are a teacher, headmaster, headmaster candidate or staff (civil servant and non-civil servant) at the Provincial Education and Culture Office of Kalimantan Timur and interested in taking postgraduate courses in Australia and Indonesia; this Scholarship is for you! Apply now for the Split-Site Masters Scholarship Program for the Citizens of Kalimantan Timur. The Scholarships are delivered by the Provincial Government of Kalimantan Timur in collaboration with Australia Awards in Indonesia, Mulawarman University, and The University of Adelaide for the academic year 2023-2025.
This one-of-a-kind Scholarship program consists of one year of study at Mulawarman University, Indonesia, and one year at the University of Adelaide, Australia. At the end of your study, you will get two degrees: Magister Manajemen Pendidikan and Master of Education (Leadership Specialisation).
Register at this link by 2 January 2023. More information on the Scholarships' procedures, requirements, and timeline is available here.
Share this article on:
Related Article

Back to Top