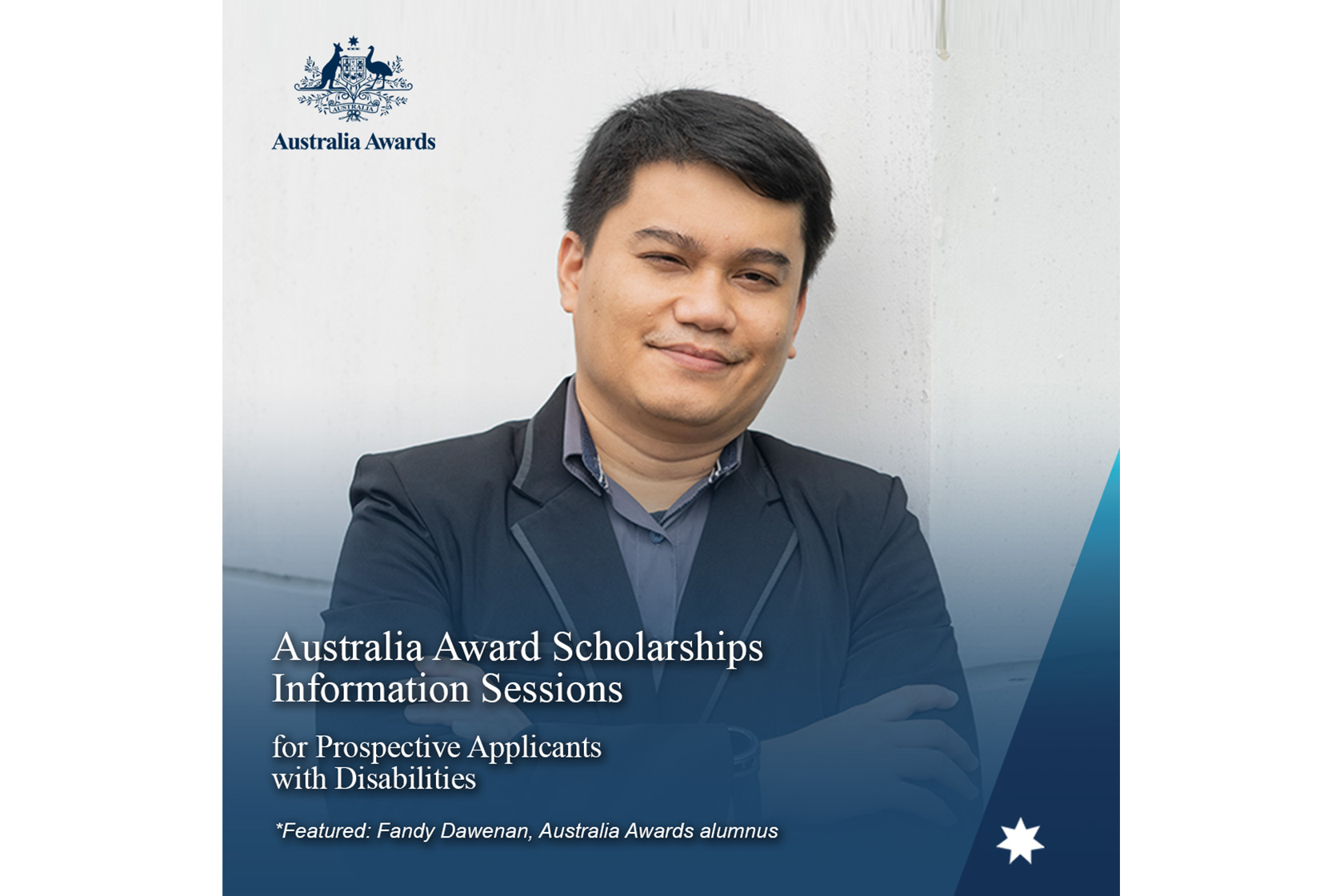 18 Nov 2022
Join Our Scholarships Information Sessions for Prospective Applicants with Disabilities
Do you want to experience a world-class education with an Australia Awards Scholarship in the land Down Under? Are you wondering about the requirements to pursue a Master's or Doctoral degree and how to apply? Join us at our Australia Award Scholarships Information Session for prospective applicants with disabilities and get all your questions answered by our staff.
The Information Session is free of charge and will be held via Zoom with details below.
Date : Saturday, 26 November 2022
Time : 09.00 am – 11.00 am WIB
Zoom ID : 818 6623 2844
Passcode : @AASinfoPD
No registration is required. For more information, please check this flyer or contact us at infotl@australiaawardsindonesia.org.
Share this article on:
Related Article

Back to Top