Past Alumni Awards Winners
Past Alumni Awards Winners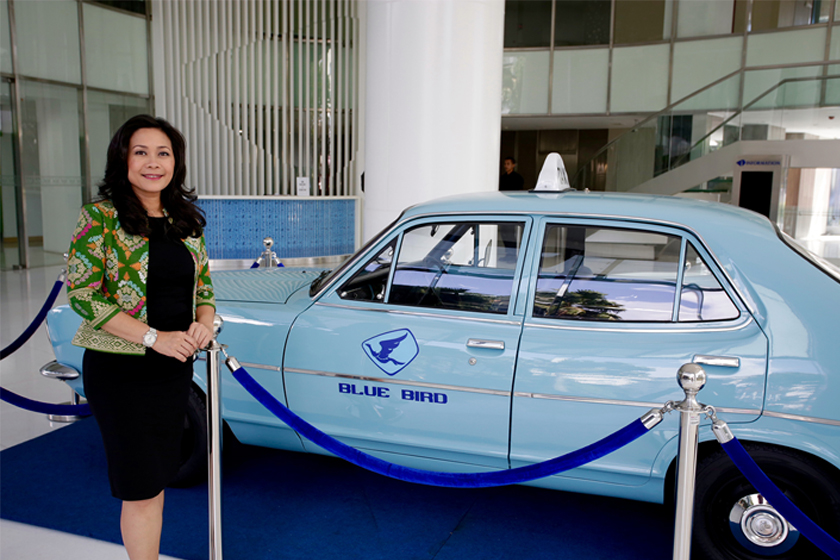 Winner of the 2019 Alumni of the Year Award
Noni Purnomo is a powerhouse businesswoman, philanthropist and entrepreneur in a male-dominated field: the taxi industry.
As President Director of Bluebird Holding Group, the largest taxi service in Indonesia, Noni oversees its passenger land transportation, logistics, heavy equipment trading, property and IT supporting services. Noni, who has a Bachelor's Degree in industrial engineering at the University of Newcastle, believes mentorship and education are essential as an effort to give back to society. Under her leadership, the philanthropic arm of Bluebird Group: Bluebird Peduli (Bluebird Care), which provides diploma and undergraduate scholarships, and Kartini Bluebird, which empowers thousands of the wives of Bluebird drivers and employees, were launched.
Noni made Forbes' "Power Women in Asia" list in 2015, Globe Asia's "99 Most Powerful Women" list in 2017, and has received the 2017 Endeavour Indonesia Mentor of the Year award. Noni is also a founding member of Angel Investment, or ANGIN, which empowers women entrepreneurs through investment, mentoring, and networking opportunities. She also serves as board member of the Australian Department of Foreign Affairs and Trade's Australia-Indonesia Institute.
Read more of her story here.
Watch her story on our YouTube channel here.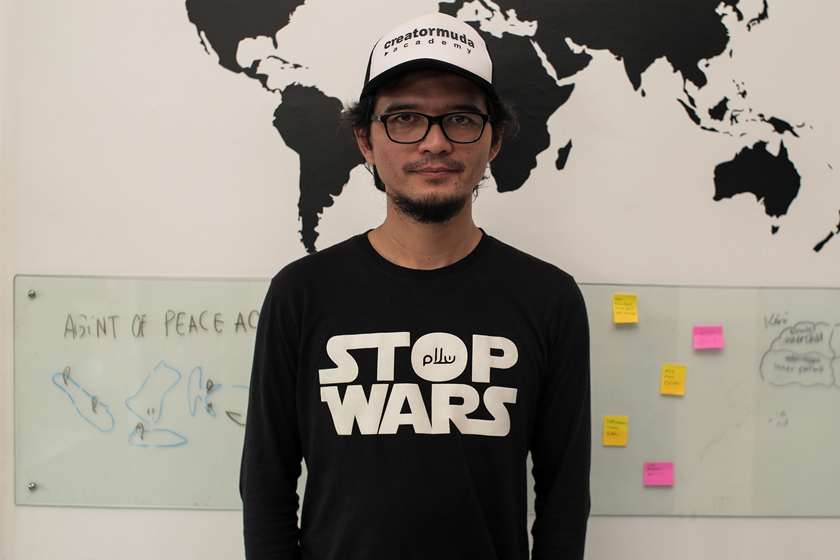 Winner of the 2019 Innovation and Entrepreneurship Award
For Irfan Amalee, the the digital age has challenged him to find ways to teach young people about the danger of violent extremism that are more fun and attractive than the extremist propaganda. Amalee, an alumnus of Australia Indonesia Muslim Exchange Program, founded Peace Generation (PeaceGen), a non-profit organisation which promotes tolerance to young people in Indonesia, presented in various forms, such as illustrations, books, games, comics, videos, music, and other activities. Instilling his belief in the power of education, he also wrote a storybook series to promote critical thinking for children, which last month won Best Children's Book Award from the Indonesian Publishers Association (IKAPI).
In 2017, Amalee received an Australia Awards Short Term Awards in Understanding Contemporary Terrorism and Developing Policy Responses at Deakin University, which helped him to take one step further. Returning to Indonesia, Amalee adopted lessons from the course to create modules for countering terrorism. PeaceGen uses a board game, which is popular among millennials, to teach the countering terrorism modules to young people.
Read more of his story here.
Watch his story on our YouTube channel here.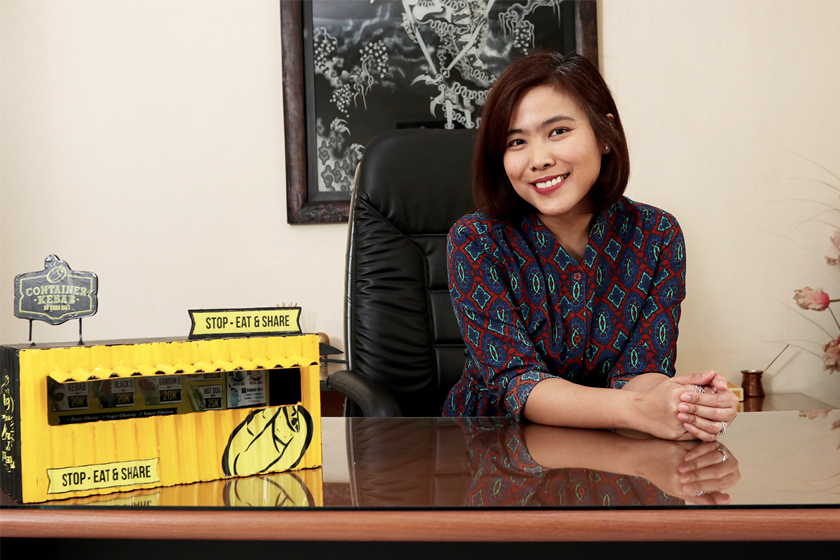 Winner of the 2019 Promoting Women's Empowerment Award
Like many women around the world, pursuing a career or developing a business while raising a family was a herculean task for Nilamsari Sahadewa. Wanting to share her experience as a founder and owner of Kebab Turki Baba Rafi, Nilamsari launched her first book, titled "Womenpreneur", that sparked interests from many women who wanted to expand their professional networks, and she was then inspired to establish Womenpreneur Group with fellow women in business.
The Womenpreneur Group was designed to empower women financially through addressing issues that often face women who are starting out in business. Now, it is also helping women living with domestic violence and gives business mentoring and training for female inmates in the hope that they will set up their own businesses when they are released.
Nilamsari is an alumna of the 2016 Food Production and Processing Short Term Awards at Griffith University, under an Australia Awards Scholarship.
Read more of Nilamsari's story here.
Watch her story on our YouTube channel here.
Winner of the 2019 Outstanding Young Alumni Award
In the era of disruptive technology, the future belongs to those who dare to innovate – like Rorian Pratyaksa. The emergence in Indonesia of mobile application-based Unicorns, or startups valued at US$1billion or more, shows the potential for disruptive technology to transform the economic future of Southeast Asia's biggest economies. Not only they have created tens of thousands of new job opportunities, they have also altered the way we do business, bringing us closer to a cashless society.
Pratyaksa, a 28-year-old tech founder and entrepreneur, is an ardent believer and practitioner of technological disruption. He is co-founder of PayAccess, a licensed mobile payments startup. The platform provides transactions via smartphone for "online to offline payments" – or drawing customers from online channels to make purchases in physical stores, street vendors, restaurants - as well as in-app digital payments. He is also co-founder and director at Woobiz, a business empowering women who generally have limited access to financing and business capital in Indonesia. Pratyaksa is an alumnus of Taking business to the next level – A course for leaders, entrepreneurs, and innovators of technology-enabled start-ups Short Term Awards at the Queensland University of Technology (QUT) in 2016, under an Australia Awards Scholarship.
Read more of Pratyaksa's story here.
Watch his story on our YouTube channel here.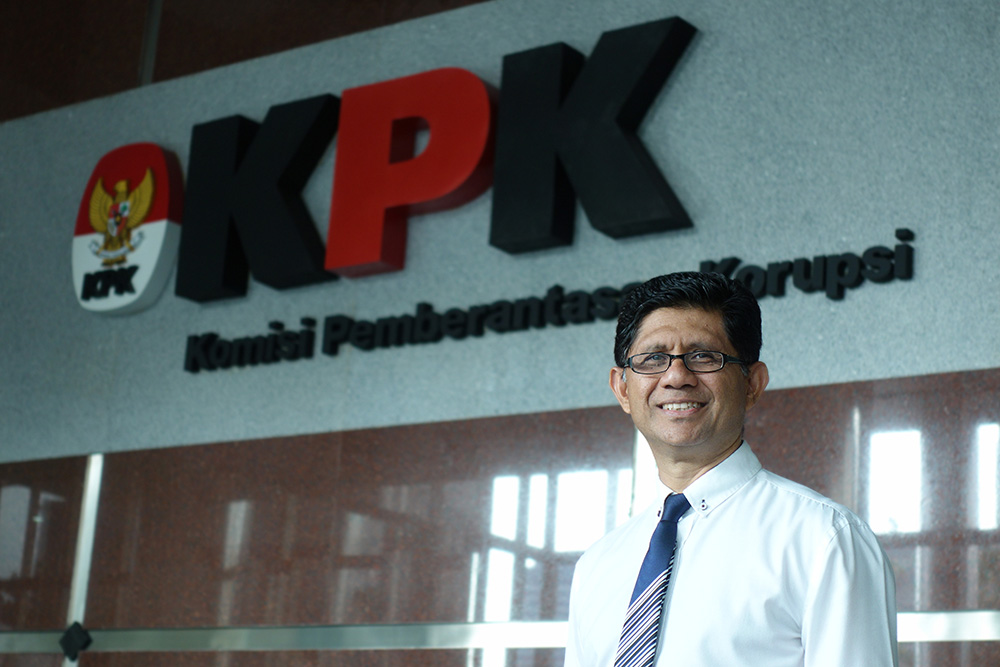 Winner of the 2018 Alumni of the Year
Under an Australia Awards Scholarship (formerly the Australian Development Scholarships), Laode Muhammad Syarif obtained his Master in Law at the Queensland University of Technology (QUT) in Brisbane in 2001, and later his PhD in Law at the University of Sydney in 2006. As one of the commissioners of Komisi Pemberantasan Korupsi (KPK), Indonesia's highly respected anti-graft commission, Syarif is spearheading a critical war against corruption in Southeast Asia's biggest economy. In 2018, he was awarded the Alumni of the Year Award, which recognises the outstanding contribution and significant impact made by alumni.
Syarif has always considered himself as merely a "catalyst" as the fight against corruption and environmental degradation is a collective effort. Amongst his major achievements were his substantial involvement in the drafting and enactment of the 1997 Environmental Protection and Management Act, the 2016 Supreme Court Regulation on Corporate Criminal Liability, and the 2018 Presidential Regulation on Beneficial Owner.
When it comes to Australian collaboration, the KPK has already worked closely with the Australian Federal Police and Attorney General's Office. And thanks to his strong Australian connection, Syarif is very keen to bring the cooperation between the two countries even closer.
Read more of Syarif's story here.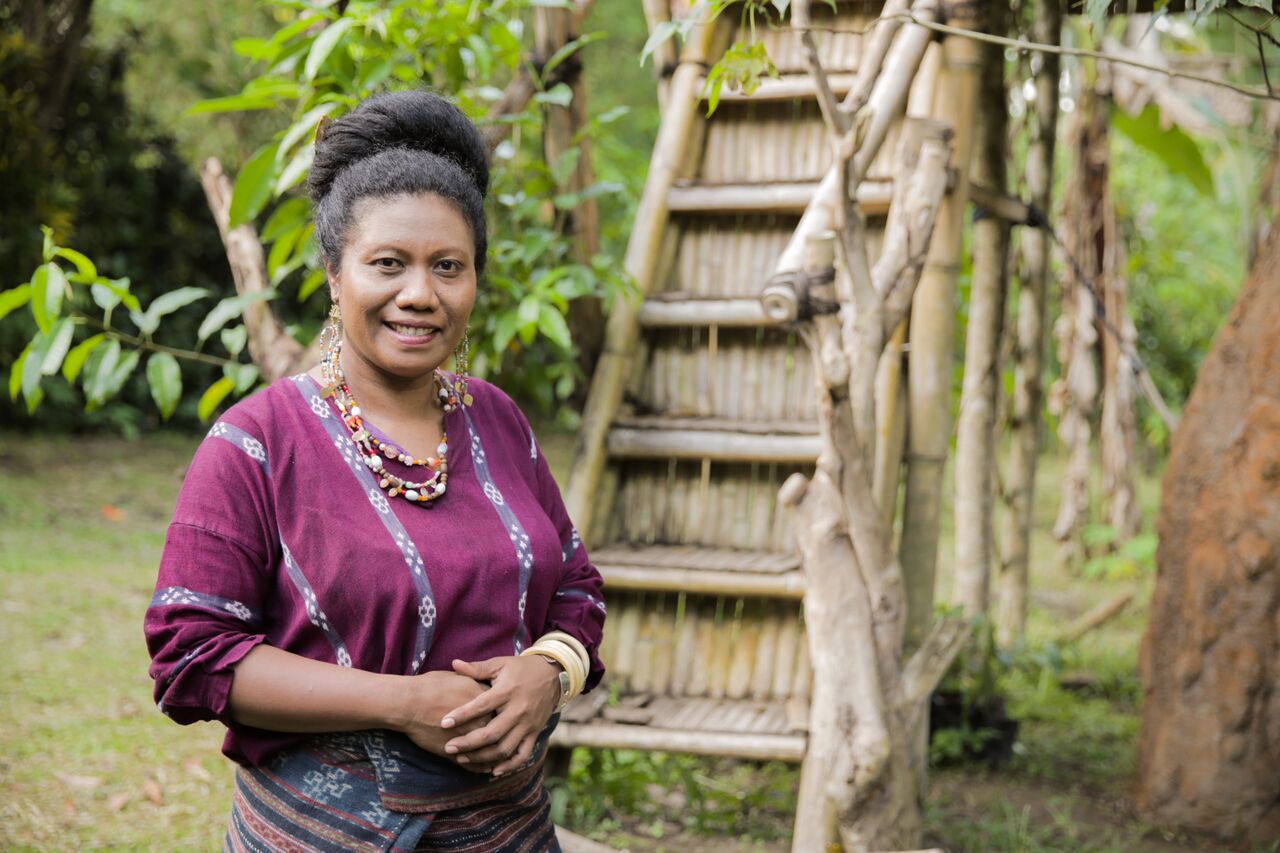 Winner of the 2018 Promoting Women's Empowerment Award
In 2016, Alfonsa Horeng was selected as one of 25 fashion and textile designers to attend a two-week short course in Australia to learn the business and production aspects of the fashion industry, under an Australia Awards scholarship. Facilitated by Queensland University of Technology, Women in Global Business - International Business Readiness: A Course for the Fashion and Textile Sector, saw her visit Brisbane and Sydney, where she met representatives from the Australian cotton industry and fashion entrepreneurs.
Alfonsa is the founder of Lepo Lorun, a women's weaving cooperative with over 823 members spread out across 17 villages in Flores. In 2018, she was awarded with the Promoting Women's Empowerment Award, which recognises the significant contribution made by alumni in their chosen professional fields. In 2003, Alfonsa set up the cooperative several years after completing her bachelor's degree in agricultural science at a private university in east Java. When she returned home, she rediscovered her true calling in weaving.
The visit to Australia also inspired Alfonsa to someday build a museum of tenun in her hometown, where visitors can learn the true philosophical meanings of her collection. She also hopes that the museum can be a centre of excellence for scholars wishing to study the history of tenun ikat.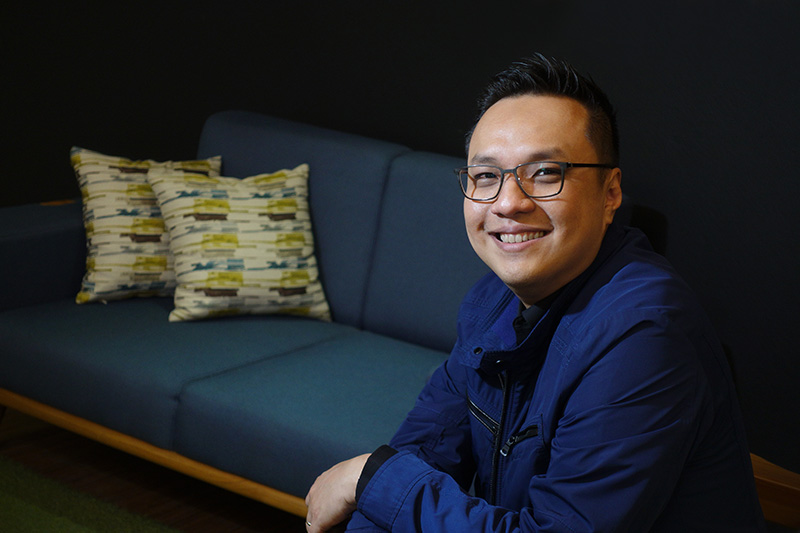 Winner of the 2018 Innovation and Entrepreneurship Award
Andy Zain has always been passionate in establishing the startup ecosystem in Indonesia. He holds an MBA degree and Post Graduate Degree in Business Law & International Finance from Monash University. In the past decades, Andy has worked as a serial entrepreneur, an executive, an advisor, and recently the founding partner and Managing Director of Kejora Ventures, a startup accelerator, tech company builder, and one of the key investors in the industry. In 2018, Andy was awarded with the Innovation and Entrepreneurship Award for his remarkable achievements.
Andy is also the Director of the Founder Institute in Indonesia, which trains new and seasoned founders on the current best practices for building the next generation of companies in four-month programs run in more than 20 cities worldwide. The programs have given birth to over 50 startups in Indonesia alone in the past seven years. Andy was awarded the Founder Institute's Best Ecosystem Builder in Asia in 2015 and Best Director in Asia in 2017.
Winner of the 2018 Outstanding Young Alumni Award
Hermina Manlea graduated with a Master in Environmental Science from the University of Western Australia under an Australia Awards Scholarship in 2015. Originally from Kefamenanu, four hours from the provincial capital Kupang, Hermina lectures at Universitas Timor, right in her home town. In 2018, she was awarded with the Outstanding Young Alumni Award for her achievements. Hermina Manlea picked up her belief in the importance of volunteering during her studies in Australia. It inspired her to give back to her hometown and university, and led her to executive produce an award-winning short film.
The short film titled Unu: Realita di Perbatasan or Unu: Reality at the Border, was self-funded and entirely made by Hermina's students. It tells the story of two siblings in West Timor, Indonesia, who struggle to support themselves after being separated from their father following the death of their mother.
The 14-minute film won first place in two national film festivals: the 2017 Festival Film Mahasiswa Indonesia (FFMI, or the Indonesian Student Film Festival) held by the Indonesian Ministry of Research, Technology and Higher Education; and the 2017 Festival Video Edukasi (FVE, or the Educational Video Festival) held by the Indonesian Ministry of Education and Culture.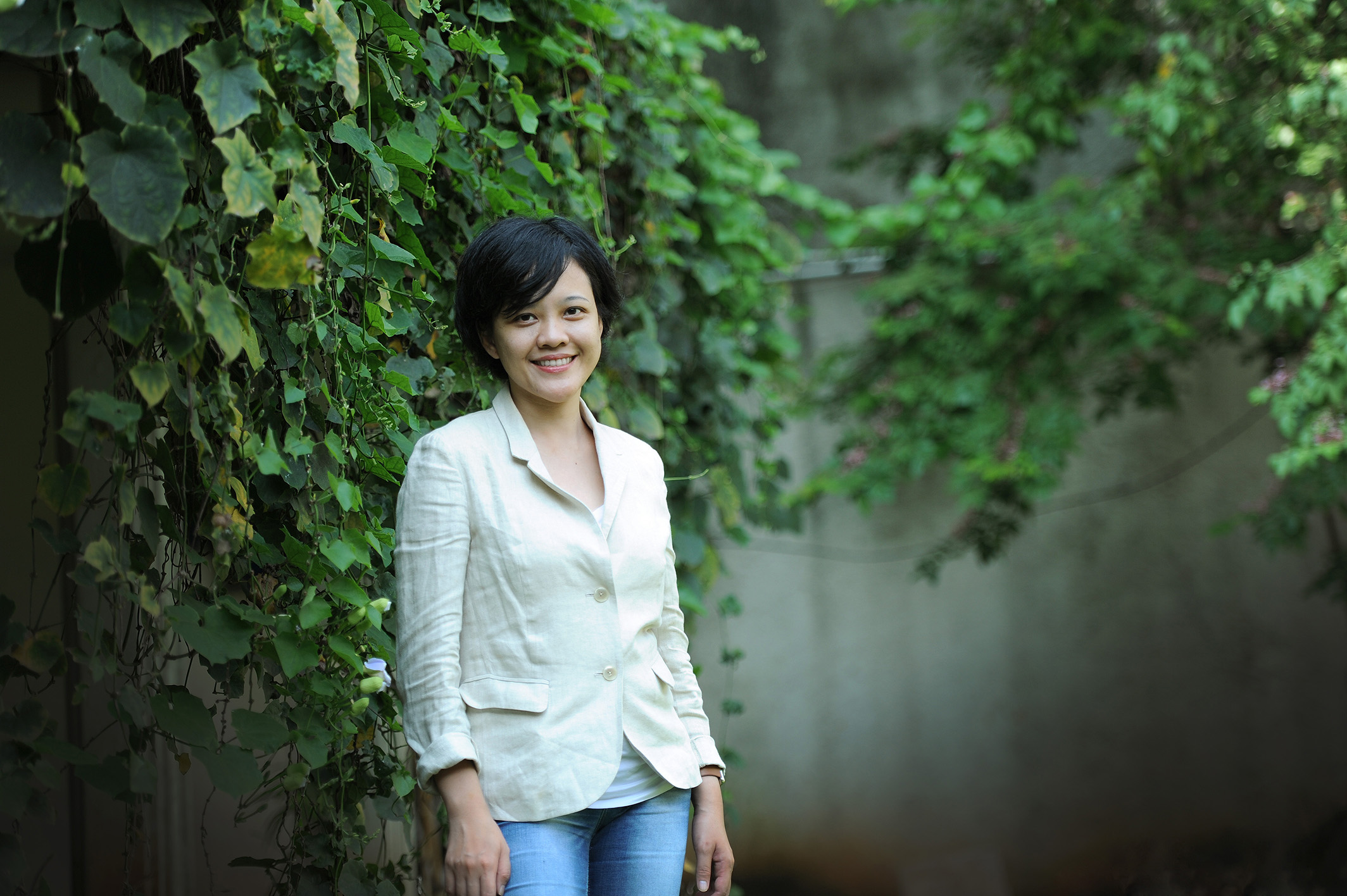 Winner of the 2017 Alumni of the Year
Mouly graduated with a Bachelor's Degree in Media and Literature at Swinburne University of Technology in 2003 and she earned her Masters degree in Film and Television from Bond University in 2005. She is an award-winning writer and film director. Mouly won the Alumni of the Year in recognition of her exceptional efforts, flair and dedication in promoting Indonesian cinematography. Her film contributions to date have received much attention, both in Indonesia and on the international stage.
Mouly co-founded Cinesurya, a film production company and directed her debut film, Fiksi (Fiction), which internationally premiered at Busan International Film Festival 2008. The film won the Citra Award at the Indonesia Film Festival as Best Feature Film, Best Director, Best Music and Best Original Screenplay. Fiksi also won her a Best Director award at the Jakarta International Film Festival (JIFFEST) in 2008.
Her second film What They Don't Talk About When They Talk About Love was the first Indonesian film to ever compete in the World Cinema Drama Competition at Sundance Film Festival in 2013. In Indonesia, the film won three out of four awards given by Akademi Film Indonesia in 2014 for Best Director, Best Screenplay and Best Film. The film was a festival favourite and screened in more than 50 film festivals all over the world, including in the Embassy-hosted Film Festival in Indonesia in early February 2017.
---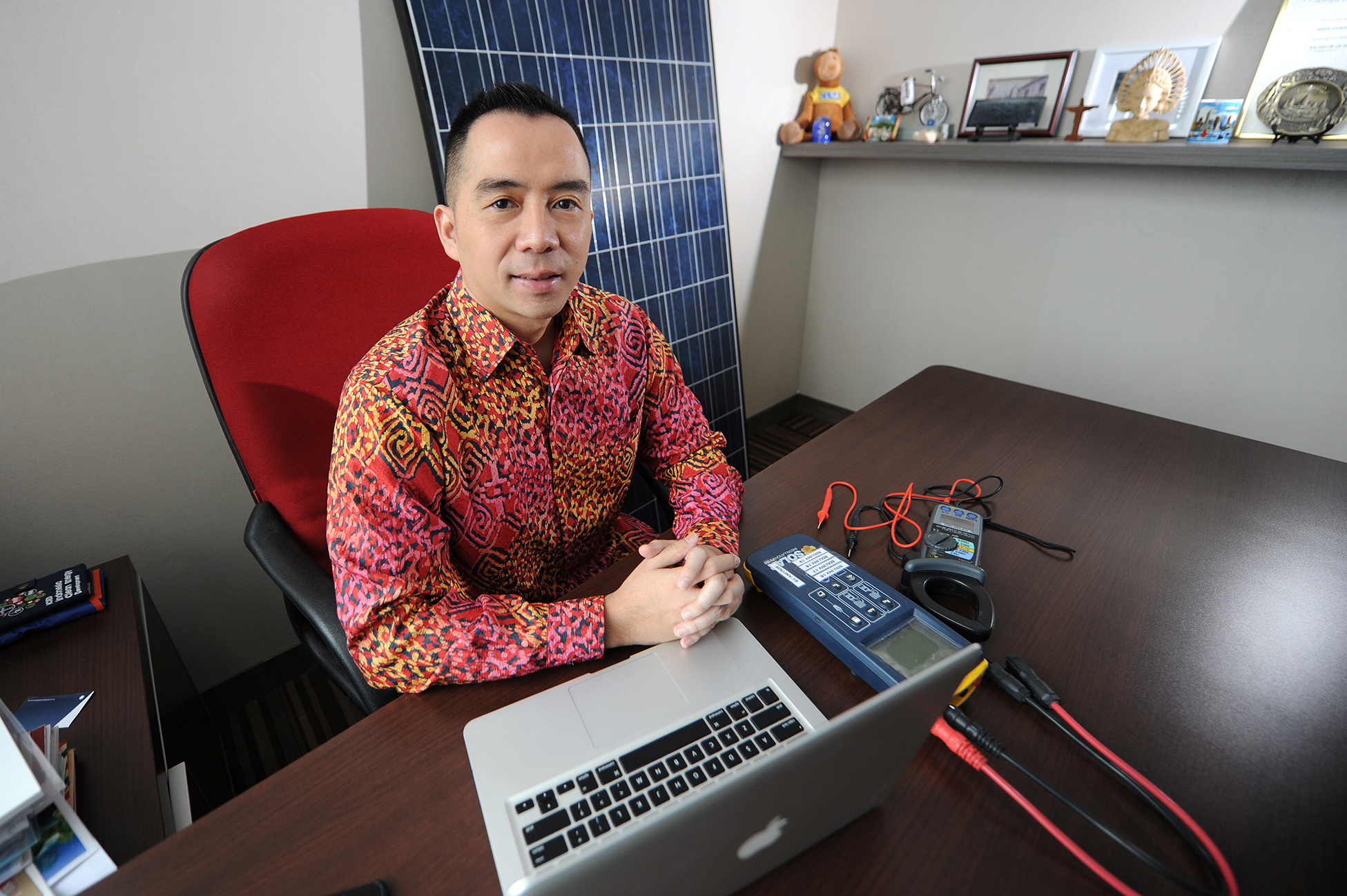 Winner of the 2017 Innovation and Entrepreneurship Award
Fendi graduated with a Bachelor's Degree in Computer Science at the University of New South Wales in 1999. He established a start-up company in 2009 called PT Selaras Daya Utama (SEDAYU), one of Indonesia's leading Engineering Procurement Construction companies with more than 100 Solar Power Plants across Indonesia. Serving as the Managing Director at SEDAYU, Fendi won the Innovation and Entrepreneurship Alumni Award, for his leadership in developing cost-effective, renewable solar energy for the benefit of the Indonesian community.
Fendi has a passion for Clean and Renewable Energy that started at UNSW. Learning about the technology and its application in rural Australia, he wanted to be able to provide electricity, using clean and renewable energy, to those less fortunate in remote Indonesia. After completing his studies, he spent more than 10 years working for some of the world's largest consulting firms in Australia and the US to prepare the financial means to pursue his passion.
Since 2009, SEDAYU's projects have reached some of Indonesia's most remote locations, including Pegunungan Bintang in Papua and the small island of Tahuna. The electricity generated by SEDAYU's Solar Power Plants has helped improve the lives of many living in Indonesia's most isolated areas. SEDAYU has also secured high-profile projects across Indonesia including the rooftop Solar Power system at Bank Indonesia Headquarters in Jakarta, Pertamina buildings in Balikpapan and Cilacap, and private houses in Jakarta, Bandung and Surabaya.
In 2016 he completed a short course in Transformational Business Leadership - A Course for Outstanding Alumni of Australian Universities under an Australia Awards scholarship.
Fendi regularly shares his knowledge as guest lecturer with students at the Bandung Institute of Technology School of Business and Management, Atmajaya University and Surya University.
---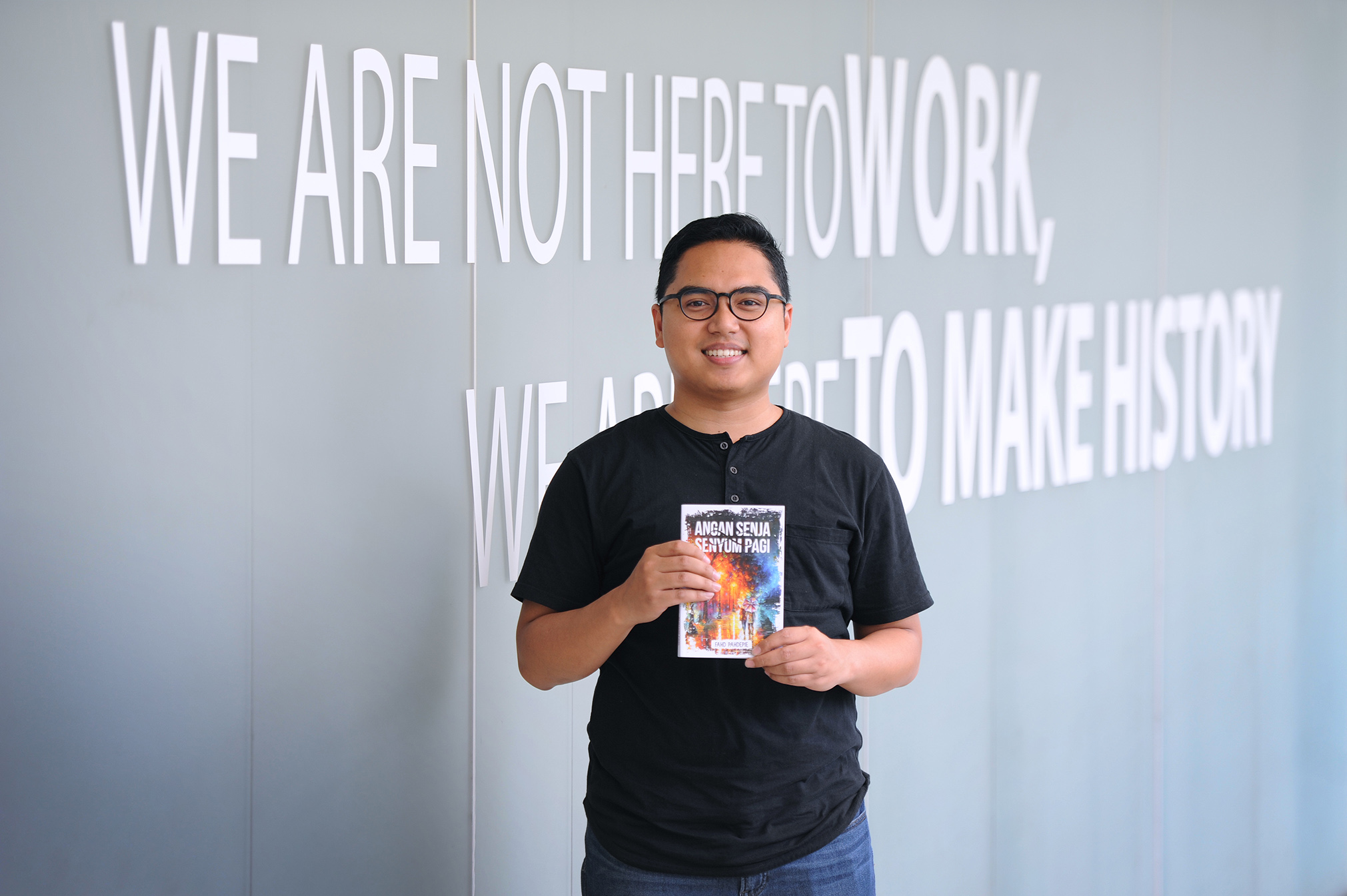 Winner of the 2017 Outstanding Young Alumni Award
Fahd graduated with a Master's degree in International Relations from Monash University in 2015 on an Australia Awards scholarship. Fahd is an accomplished writer who has published 18 books – including five best-selling novels – and entrepreneur with several businesses, including a digital communication consultancy, an internet start-up, a café and a barbershop. Outstanding Young Alumni Award went to Fahd Pahdepie for his inspiring contribution and impact at a young age as an accomplished writer and a player in the creative and digital media industry.
Pursuing his entrepreneurial passion, Fahd set up a communications consulting firm that runs a website named www.inspirasi.co in 2013 to accommodate the work of writers, designers, photographers, videographers and other workers in the creative industry which now has more than 46,000 members and over 74,000 distinguish uploaded works, and is partnering with Indonesia's largest production house to establish Creative Academy, a talent scouting agency.
Two years later, Fahd also founded Digitroops.id, an agency that provides strategic social media services for government institutions, politicians, political parties and companies.
Fahd also participated in the Young Muslim Leaders Exchange Program at Melbourne University in 2011 where he met religious leaders and communities and experienced Australia's multicultural diversity, and four years ago he represented Indonesia at the Australia-ASEAN Emerging Leaders Program (A2ELP).