Commercial & Industrial Rooftop PV Innovative Business Scheme to Achieve Net Zero Building
Commercial & Industrial Rooftop PV Innovative Business Scheme to Achieve Net Zero Building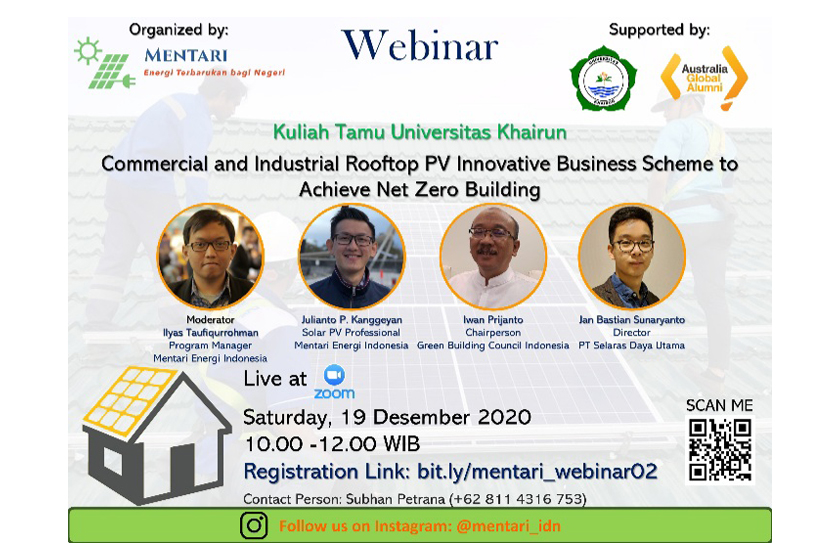 Are you interested in the concept of Net Zero Building? Is it possible that installing rooftop solar panels can reach the Net Zero Building? And what is the financing scheme for installing solar roofs in the industrial and commercial sectors in Indonesia?
Join this webinar on "Commercial & Industrial Rooftop PV Innovative Business Scheme to Achieve Net Zero Building"!
This webinar organised by Mentari Indonesia and supported by the Australian Government through Alumni Grant Scheme – will feature Iwan Prijanto (Chairperson of the Green Building Council Indonesia) and Jan Bastian Sunarjanto (Director of PT Selaras Daya Utama) as the speakers, and will be held on Saturday, 19 December 2020, at 10:00 AM – 12:00 PM WIB via Zoom.
Register here.