CAUSINDY Online Series: Equality, Empowerment, and Intersectionality
CAUSINDY Online Series: Equality, Empowerment, and Intersectionality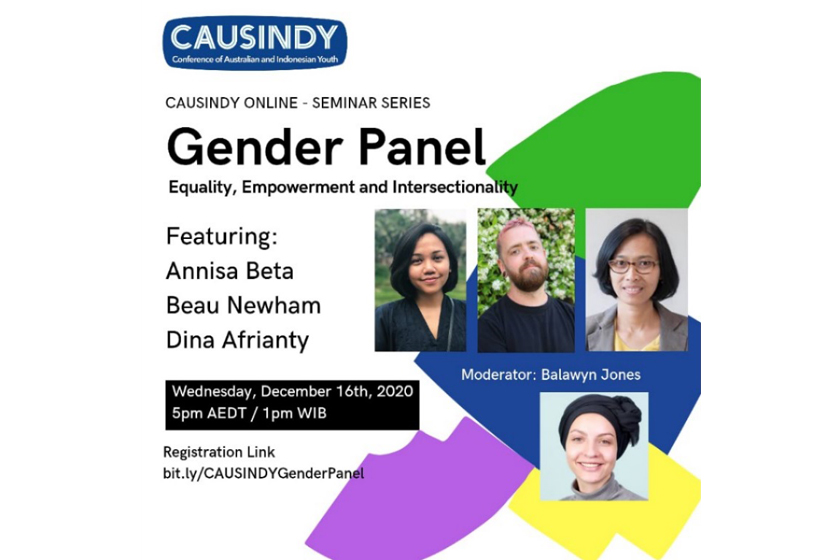 Join the final CAUSINDY Online Series in 2020, on the topic of "Equality, Empowerment, and Intersectionality", on Wednesday, 16 December 2020 at 5.00 PM AEDT / 1.00 PM WIB!
This panel will feature Dr Annisa Beta (Cultural Studies Expert, The University of Melbourne), Dr Dina Afrianty (Founder and President of the Australia-Indonesia Disability Research and Advocacy Network, or AIDRAN), and Beau Newham (co-Founder of Queer Indonesia Archive) -- and will be moderated by CAUSINDY's CEO, Balawyn Jones.
With a focus on gender advocacy, the panelists will discuss equality and empowerment from a range of intersectional perspectives, including disability and queer advocacy.
Register now through this link.