"Australia-Indonesia Relations: 2021 and Beyond" by Monash Herb Feith Centre Dialogue
"Australia-Indonesia Relations: 2021 and Beyond" by Monash Herb Feith Centre Dialogue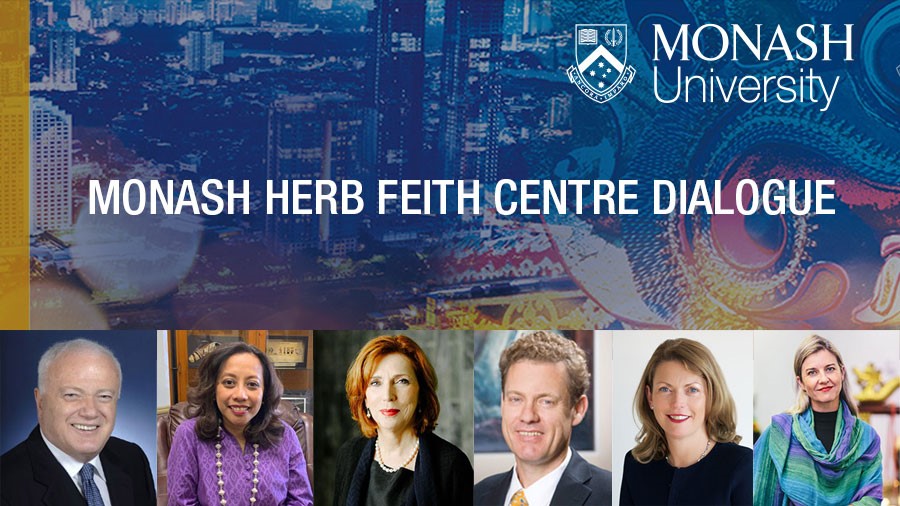 Join this virtual event held by Monash Herb Feith Centre Dialogue that will feature HE Mr Gary Quinlan AO (Australian Ambassador to Indonesia) and Ms Spica Tutuhatunewa (Consul General of Indonesia for Victoria and Tasmania), on Thursday, 25 February 2021 at 5:00 PM to 6:00 PM AEDT / 1:00 PM to 2:00 PM WIB!
As the background, the Australia-Indonesia relationship is dynamic with numerous opportunities and challenges. As friends, neighbours, and strategic partners, the relationship between Australia and Indonesia in this COVID-19 era has never been more important. So, what are the opportunities and challenges ahead? This is an especially important question to ask, as the world will continue to grapple with the after-effects of COVID-19.
Welcomed by Professor Margaret Gardner AC, moderated by Professor Andrew MacIntyre, closed by Professor Sharon Pickering, and hosted by Associate Professor Sharyn Davies – all from Monash University – this event will be held online via Zoom and open to alumni, staff, students, and the public.
Register here before 24 February 2021, and get the chance to discover insights and perspective on the Australia-Indonesia relationship, as well as various opportunities and challenges that confront these two close neighbours as they deal with a post-COVID world.